Counties should get support, CoB says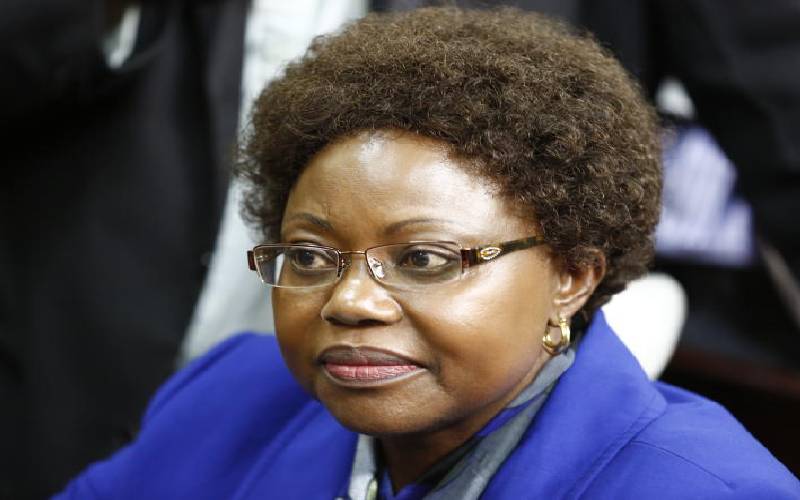 Controller of Budget (CoB) Agnes Odhiambo has sided with counties in their ongoing struggle to get a bigger revenue share from the national Treasury.
Ms Odhiambo's office has released a report showing that counties are starved of cash.
In the report released last week, CoB has indicated that Treasury only disbursed Sh200 billion of the Sh314 billion of equitable share of revenue it was supposed to release to counties in the 2018/19 financial year.
Ms Adhiambo noted that such a depressed disbursement had made it difficult for counties to implement most of their projects.
She also emphasised that delays in disbursing the funds was affecting devolution.
"Delays in disbursement of the equitable share of revenue to county governments affects budget implementation," said Odhiambo.
In the report, Nairobi County, which raised the highest amount of local revenue at Sh8 billion, received Sh9.2 billion in equitable share.
The CoB also authorised withdrawals for Nairobi amounting to Sh14 billion from the County Revenue Fund (CRF).
In the coastal region, Mombasa, Kilifi, Kwale, Lamu and Taita-Taveta counties received Sh5 billion, Sh6.3 billion, Sh4 billion, Sh2.2 billion and Sh2.3 billion respectively.
The counties, however, spent a huge chunk of the funds on salaries and to finance domestic and foreign trips.
In Rift Valley, Nakuru County received the highest amount from the Treasury, drawing Sh4.9 billion.
Nandi, Kericho, Uasin Gishu and Narok counties received Sh3.1 billion, Sh3.3 billion, Sh2.9 billion and Sh3.7 billion respectively.
Kisumu County in Nyanza received Sh4.7 billion. The county is expected to receive about Sh6.9 billion in the 2019/20 financial year.