Sh275,000 found on 'mad man' selling polythene bags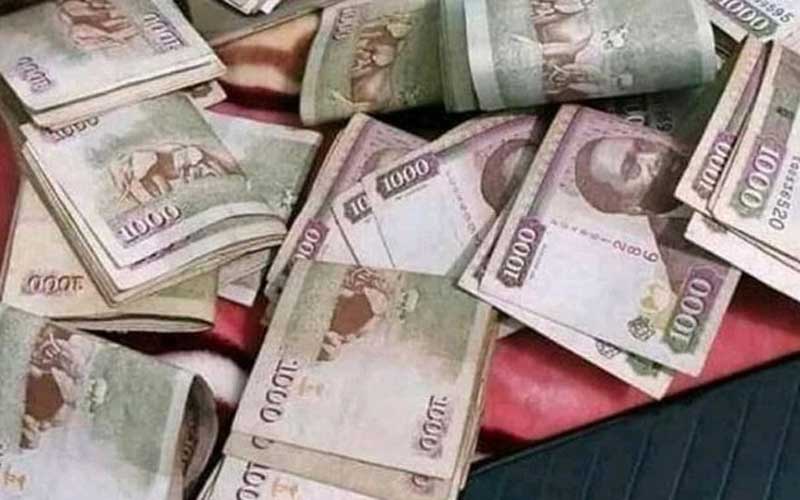 National Environmental Management Authority (NEMA) officers arrested a mentally challenged man and found him with Sh275,000 during the crackdown on the banned polythene bags.
The crackdown which took place at Kimilili market in Bungoma yesterday saw over 15,000 plastic bags recovered by the officers.
The shaggy-haired man who dresses in rags is always seen speaking to himself as he traverses the Katiba Kimili market selling his wares daily.
Majority of people interviewed claimed that the suspect only pretends to be mad as a way of getting away with the law.
"Shikuku is not a mad person but he pretends to be one, because how and where does he get these polythene bags from?" posed a trader.
Some alleged that he picks his wares from the Kenya-Uganda border while some unscrupulous business people also ferry it to him for sale.
The National Environmental Management Authority officers led by the County boss Rop Kipkoech confirmed they impounded the 15,000 pieces of polythene bags from him.
" We got a tip from Wananchi got suspicious of his banned business, during the crackdown we managed to arrest the consignment," he said.
According to officers, the man was able to produce Sh275,000 in Sh1,000 notes.
"These plastic bags remain banned effective of August 2016 and therefore anyone found in possession of such will be arrested promptly and prosecuted for the offence," said Rop.
He added that the enforcement will be ongoing in major urban centres to ensure the bags are out of use as the ban is being implemented.