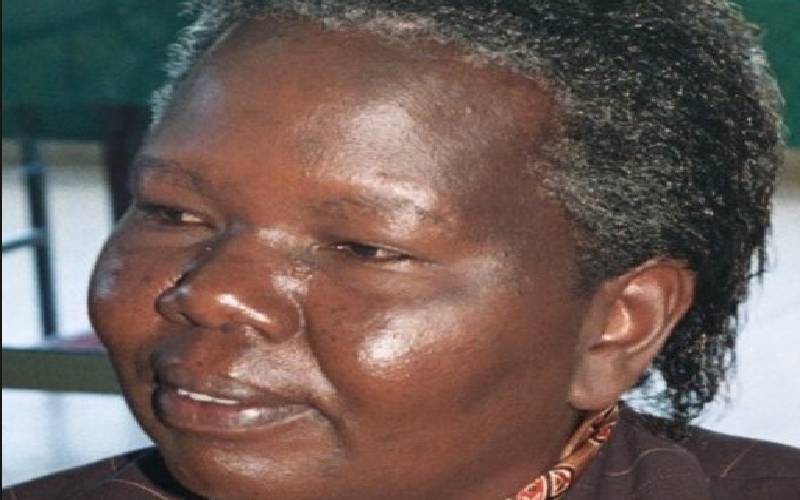 Education Cabinet Secretary George Magoha has appointed Ms Asenath Sigot as the Acting Vice Chancellor at Masinde Muliro University of Science and Technology (Mmust). Ms Sigot, a professor of Nutritional Science takes over from Prof Joseph Bosire who has held the position from December 1, last year after the tenure of the then Vice Chancellor, Prof Fredrick Otieno expired. Prof Sigot who is a senior lecturer at the university will hold the position for a period of three months until a substantive Vice Chancellor is installed. She took over office yesterday and is expected to oversee smooth transition of power.
SEE ALSO: Declaring 2020 a lost year was an error of judgement
In 2013, after the end of tenure for the institution's first Vice Chancellor, Prof Barasa Wangila, she also acted as VC until Prof Otieno took over as a substantive head of the university at the heart of Kakamega town. "I was in Nairobi for a workshop when I received the news. It was a surprise to me. I am ready for the new role and pray to the Almighty God to guide my footsteps," Prof Sigot reacted when The Standard contacted her. The professor said she will continue with the work her predecessor, Prof Bosire whose seven months' reign ended last Saturday, has been doing. "In 2013, I was also appointed as the Acting VC for the institute and ensured there was a smooth transition of power. I would like to assure the university staff that I will tirelessly work towards making Mmust a university of choice," said Prof Sigot. Prof Bosire who has been Acting VC was unavailable for comment as his phone was off. Prior to his appointment, he was serving as the Deputy Vice Chancellor for Academic Affairs at Jaramogi Oginga Odinga University of Science and Technology (Jooust).
SEE ALSO: Start offering holiday tuition, teachers urged
Prof Charles Mutai is the Acting Deputy Vice Chancellor (DVC) for Planning, Research and Innovation. He took over from Prof Egara Kabaji whose five-year tenure ended in January. Prof Josephine Ngaira, former DVC for Academics and Students Affairs tenure expired in October last year and Dr En. Benedict Sabuni took over in acting capacity. The current Acting DVC Finance and Administration is Dr Patrick Ojera. The position fell vacant after Prof Joseph Rotich who held the office was appointed VC for Laikipia University. An earlier attempt by the university council to recruit a substantive DVC for the position hit a snag after a Kisumu Labour and Relations Court stopped the exercise that had attracted 24 applicants. The council shortlisted five candidates for the interview, but senior lecturers from Mmust who had shown interest in the position were left out, prompting them to move to court.
SEE ALSO: We must not hurry to reopen learning institutions
Already, university unions have asked the Ministry of Education to fast track the recruitment of a substantial Vice Chancellor of the institution. Members allied to the Universities Academic Staff, Kenya Universities Staff Union (Kusu) and Kenya Union of Domestic, Hotels, Educational Institutions, Hospitals and Allied Workers (Kudheiha) are disappointed that the process is taking too long. Robinson Oduma, Uasu Mmust chapter boss, urged the ministry and the Public Service Commission to hasten the process of getting a substantive VC for the varsity. Mr Oduma said the long delay "created uncertainty at the university and slowed down decision making."