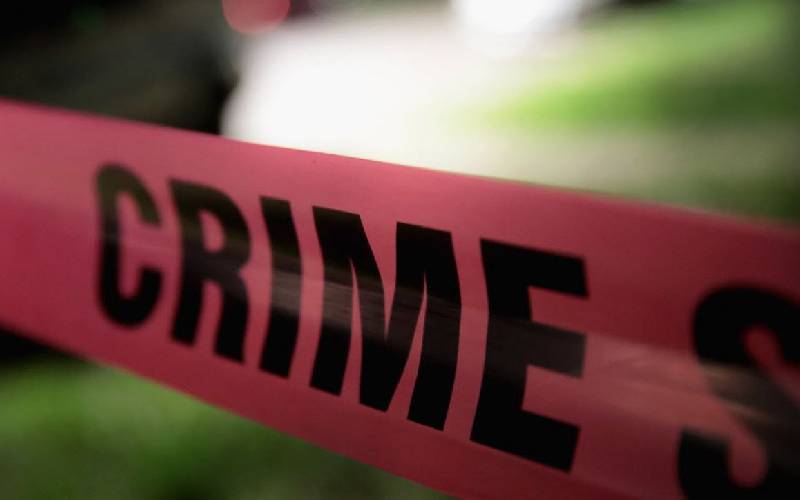 Western has been in the headlines for the wrong reasons lately.
The spiraling crime has claimed at least 45 lives and left dozens injured.
Those killed include three students and an expectant woman.
The killer gangs go by names such as Moja Kwisha, Janjaweed, Baghdad and 18 Brothers with roots in Bungoma.
Fourteen Brothers and Msumbiji have roots in Vihiga and Kakamega.
Recent attacks have been reported in Butere, Khwisero, Ikolomani, Mumias West, Mumias East and Emuhaya.
Fourteen Brothers are a splinter group of 42 Brothers, who disagreed over leadership, leading to the death of the gang leader and his wife.
Despite the attacks, police have termed the occurences as normal crime.
There politicians linked to the gangs live in Karen (Nairobi), Kitale and Milimani (Kisumu).
The gangs kill, but do not steal.
The latest case is the killing of Malik Moi, a Grade One pupil at Bulimbo Star Academy, on Sunday evening behind their house.
The gang members are said to be aged between 15 and 25 years.
Locals have attributed the attacks to politicians.
Kakamega Senator Cleophas Malala, Former Sports Cabinet Secretary Rashid Echesa, Matungu MP Justus Murunga and Mayoni MCA Libinus Oduor were arrested in connection to the killings but were released as investigations continue.
The Standard established the lynched were either reformed petty thieves or those in bad books with the chiefs or their assistants, or Nyumba Kumi officials.
Some are said to have given out information about activities of the night gangs, which enjoy protection from grassroots administrators.
"The dreaded gangs have changed tack and kill people during the day," a human rights activist said.
"Village elders, chiefs and their assistants are to blame for the Matungu killings. Whenever they are given information by the public, they leak it to suspects in exchange for bribes."
So far, 15 suspects have been arrested and two gunned down by the police.
Machetes, axes and pistols were recovered, Kakamega County Commissioner Abdiruzak Jaldesa said.
Besides the Matungu attacks, 42 Brothers spread fear in Butere and Khwisero, where at least 19 people were killed between September and December last year. Those killed had their throats slit, eyes gouged out and bodies dumped close to their homes.
Twelve gang members were arrested, according to Western Regional Commissioner Anne Ng'etich.
Forty-two Brothers was linked to the killing of six night guards at Kilingili market in Emuhaya on March 2.
They are Linus Anyiga (74), Thomas Minao (70), Francis Osayo (48), John Ondachi (63), Charles Khalumi (60) and John Shiloya (68).
The incident happened 50m from Kilingili Police Station.
Eighteen suspects are in custody.
"A few months ago a young man who is believed to be a member of 42 Brothers was killed at Kilingili and a day to his burial, leaflets were everywhere warning residents of dire consequences. They promised to come for revenge," said a resident who sought anonymity.
Vihiga County Commissioner Susan Waweru attributed the killings to revenge.
Last Friday, six people, including two young women, were arrested in connection with the Kilingili and Matungu killings.
Police recovered crude weapons and toy pistols, according to area police commander Hassan Barua.
In April 2013 after the March 4 election, 50 people were killed in Kikwechi village, Bungoma County.
At least 100 were left injured.
It all began on April 28 last year, when a gang hacked to death two Bungoma residents and injured 100 others in Akabait, Segera and Benga.
The villages were targeted in another attack three days later, where seven people were killed and 50 injured.
On May 8, barely a week after the first attack, unidentified gunmen killed a businessman and injured 10 others in Mashambani and Wings villages in Busia.
The killings spread to Kikwechi village, where 40 people were hacked to death and another 50 left injured.
The attacks were attributed to politics but no politician was arrested.