County to recover grabbed cattle dips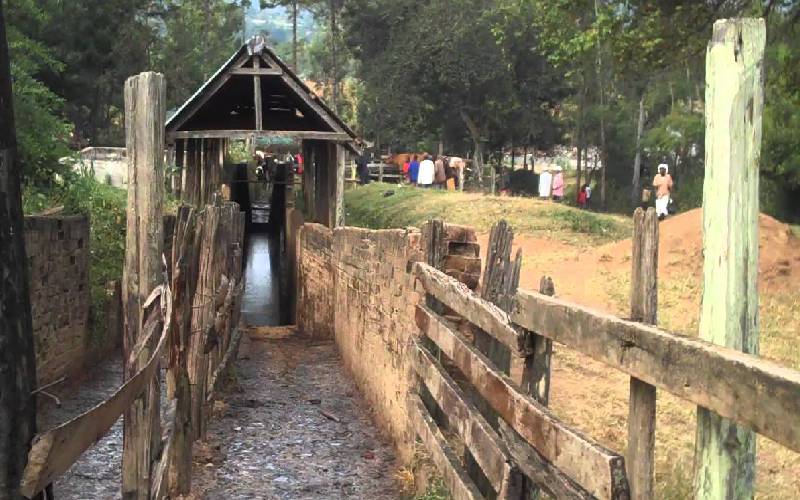 The county government will repossess all cattle dips that have been grabbed by private individuals.
Deputy Governor Philip Kutima, who was speaking on Sunday at Nzoia market in Lugari, decried the large number of cattle dips lying idle after the land they sit on was taken by private developers.
"Kakamega has 157 cattle dips but 149 of them are not working. We did an audit and found that land which had been allocated for livestock venture had been grabbed. Investigations are underway and the suspects risk being charged," said Prof Kutima.
Kutima said some of the cattle dips had been neglected for over 20 years and assured that the county would repossess them and ensure they were put to their intended use.
"We can only empower farmers by helping them fight pests through working cattle dips," he said.
The deputy governor added that the county was keen to improve farmers' income.
"We are boosting the dairy sector by giving 10 cows to each ward through the One Cow initiative that seeks to empower residents," he said.
Artificial insemination
Kutima further noted that the county government had enhanced farmers' access to artificial insemination (AI) services to ensure farmers got quality dairy cow breeds to boost milk production.
He appealed to farmers to shift their attention to agribusiness especially in dairy farming and poultry rearing, saying it was an alternative way of fighting poverty in the region.
"Farmers need to embrace modern farming methods and start upgrading. The county is committed to improving the quality of dairy farming to boost milk production. Livestock extension officers should sensitise farmers to embrace artificial insemination to upgrade the quality of their dairy animals," he said.
The drive to promote dairy farming as an alternative to sugarcane farming started in 2013 with the aim of boosting milk production and upgrading local dairy cattle breeds.
Under the programme, farmers are given one dairy cow each with instructions to hand over any grown calves to fellow farmers. This way, the county hopes to ensure that every household owns a cow in 10 years.
In January, the county commissioned a Sh3.9 million veterinary laboratory to manage disease outbreaks in local livestock.