Standoff in PAG church as factions cite exclusion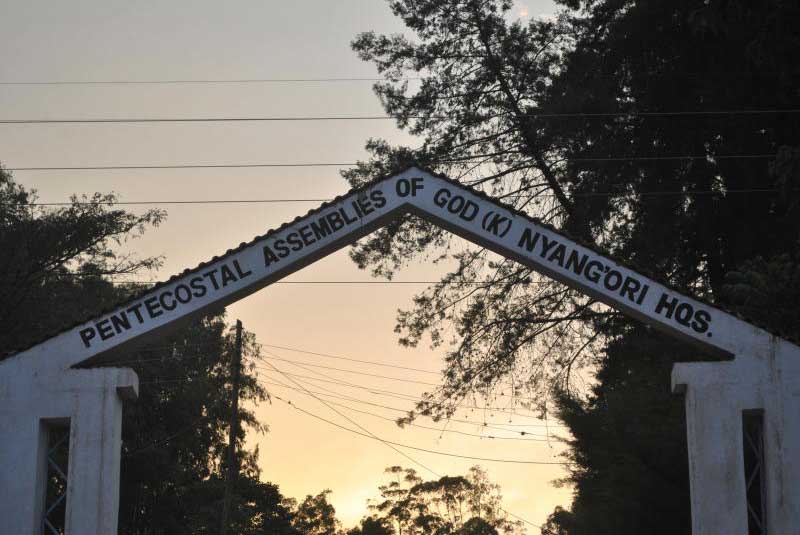 Factions of Pentecostal Assemblies of God (PAG) church have protested their exclusion from a mediation process following election disputes.
Lawyer Arnold Oginga, representing the petitioners, said his clients were locked out of the mediation process that gave the church a go-ahead to conduct the elections.
Some senior pastors of the church went to court challenging the elections that were due on December 6, last year, but which were eventually suspended pending the determination of the petition.
Petitioners wanted the elections halted on grounds that they were inconsistent with the Kenyan Constitution.
Subsequently, on December 4, High Court Judge Jesse Njagi suspended the elections and ordered Kakamega Deputy Registrar to convene a mediation team to help handle the grievances and file a report to be adopted as the judgment of the court.
In the two petitions, which were consolidated, the petitioners faulted the church's constitution that was enacted in 1998, saying some clauses were not tenable and had a potential to hinder a smooth electoral process.
Elijah Kathiari, Daniel Nyakundi, Mark Kakai and Solomon Kipkemboi, in their court documents, said the Constitution barred women from contesting the overall position of general superintendent.
Last January 16, a mediation team was convened and presided over by Carolyn Kadenge Opanga, but key petitioners insist they were not informed and involved in the process.
The reverends John Juma, Simon Aluvi and Tom Olendo are said to have represented the petitioners while the reverends Partick Lihanda, Patrick Oyondi and Zedekiah Orera represented the defendants during mediation.
Mr Oginga said parties were not informed of any appointment of a mediator.
The matter shall be mentioned on February 4 when the judge returns form vacation.