Bungoma residents told to vacate road reserves ahead of demolitions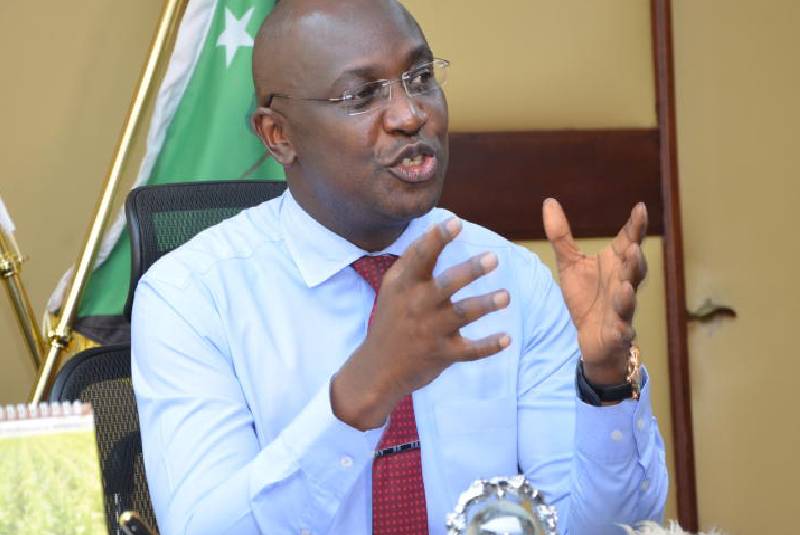 Residents living on land reserves have been told to vacate to pave way for constructions.
Speaking during a road inspection tour at Saboti Ward, Bumula Sub-county, Governor Wycliffe Wangamati said those who bought land and encroached on road reserves have to move.
He said his government is keen on opening up feeder roads and streets in Bungoma town to enhance mobility.
"As at now, some estates cannot be accessed by ambulance or fire engines in case of emergencies. This must now change; property illegally constructed on road reserve will have to go down," said Wangamati.
Already some property, including kiosks and rentals, built on road reserves in Kanduyi Sub-county have been brought down.
Graders were on Khamoto Road in Maraka Ward in Webuye East. The ground-levelling machine also brought down some structures and thickets in town to open the 827 Pamus-Railway-Lusaka Road.
Governor Wangamati said he will keep a close eye on all road construction works being done in the county to ensure they are up to standard.
He said apart from construction of roads, his county government will build bridges on rivers in the county to connect remote areas.
"We hope to repair 400km of road every year to improve road network from the current 20 per cent to 70 per cent coverage," he said.
The governor added, "The first phase of the project will see the gravelling, grading and compacting of 200km new roads."
Siboti-Sango road has already been opened and gravelled.