Top candidate wants to be neurosurgeon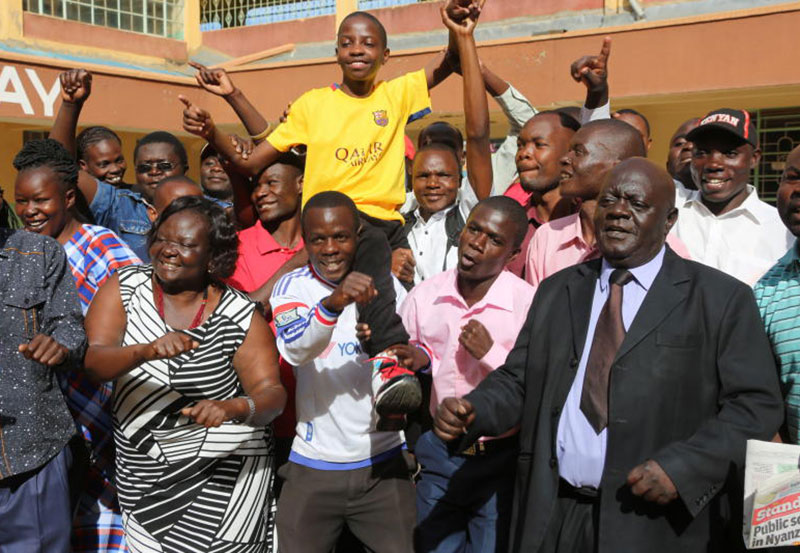 Business in Kakamega town came to a standstill yesterday as teachers, parents and pupils of Kakamega Hill School celebrated producing the top KCPE student.
The private academy's Rawlings Odhiambo Akech, 14, topped this year's exams with 453, a position he tied with Olive Mwea of Nairobi's Riara Group of Schools.
The procession snaked through the streets as the celebrants danced to Isikuti beats.
The school's director, Selpha Tuyiye, and headteacher, Tsuma wa Tsuma attributed the success to hard work.
Rawlings (right) said while he had expected to perform well, he did not know he would be the top student.
"We had good teachers who understood our strengths and weaknesses. They treated us like their own children. We were determined to perform better this year because we felt good marks would be the best gift to give our teachers and parents for their love for us," said Rawlings.
He added: "I want to join Alliance High School so that I can be nurtured to get good grades to enable me to pursue by dream of being a neurosurgeon. The school has a good history and I want to be part of that history."
His father, Donald Otieno, said: "I heard CS Amina announce the top candidate had scored 453 marks. I did not know it was my son. I am so proud of him."