Police officers shoot brothers in land row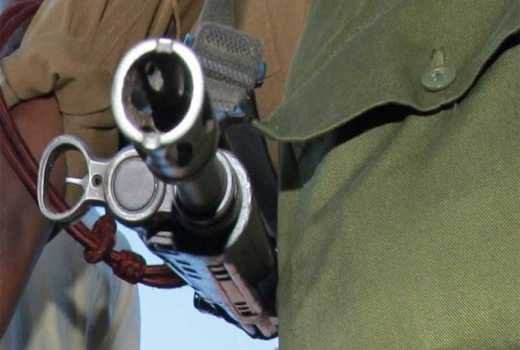 Two brothers are fighting for their lives after they were allegedly shot by Administration policemen at a disputed piece of land in Morlem, Endebess sub-county.
Nicholas Sichangi, 23, and his brother, Abraham Barasa, 27, each have three bullets lodged in their bodies and are expected to undergo an operation to remove them at the Kitale County Referral Hospital.
The officers had accompanied a court official to serve the family with an order restraining it from burying its patriarch on a disputed farm when a scuffle erupted.
The family members were at home making burial arrangements for Matayos Wephukulu when the officers and the court official arrived and tried to serve them.
Wephukulu, 76, died two weeks ago and the body is at the Cherangany Nursing Home.
During the ensuing scuffle, Sichanga was shot on the left hand and Barasa on the right hand and buttocks.
Deputy County Commissioner Peter Maina said the officers fired their weapons after the family attacked a court process server.
The feud over the farm dates back to the 1980s when, according to Sichangi and Barasa, their grandfather, Samson Sichangi, bought 50 acres of land from Julius Mabusi, a member of Kinyikewi Company.
Trouble began when Mabusi died before he could transfer the property to Sichangi, leading to court battles.
After Mabusi's death in 1978, it is alleged that his co-partners, under the name Richard Satia and Partners, moved to court to claim ownership of the parcel that had been sold to Sichangi.
To fight drought, involve communities
According to the latest information from the Meteorological Department, rainfall will be poorly distributed in April, May and June, and this will have a serious impact on agriculture