Aga Khan-Kakamega clarifies on baby theft incident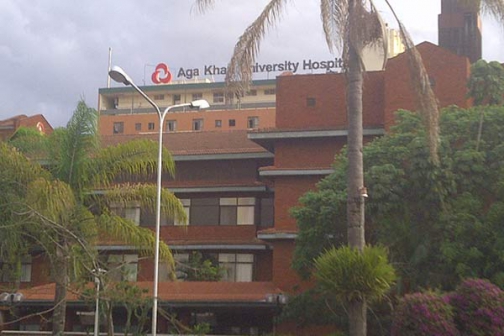 The Aga Khan Hospital has clarified that a baby theft incident did not take place at its facility in Kakamega.
The hospital said it has not had any abductions in Aga Khan Health Services, Kakamega Medical Centre or in any of the centres under Aga Hospital, Kisumu.
"Our centre at Kakamega is an outpatient facility and, therefore, no deliveries are done there," said a statement from Rita Gachahi, the business development manager, Aga Khan Hospital Kisumu.
Initial police investigations had indicated that the baby was stolen from the hospital's Kakamega branch.
Gachahi further stated that they do not have volunteer nurses in their centres and hospital. There had been claims the baby had been stolen from a young mother by a woman masquerading as a nurse,
Police had indicated that a Ugandan woman masquerading as a nurse stole the child from an unsuspecting young mother at the facility, a matter that Aga Khan Hospital in Kisumu disputed.
The Ugandan woman was arrested and arraigned before a Kakamega court where she denied the charges.
United and City clash set to ignite season
A clash between supposedly the two most expensive lineups in history overseen by two of the most decorated coaches will end the phoney war and ignite the Premier League season for real when Manchester United host Manchester City on Saturday.