Dispute over Kitale-Kisumu road construction project to be settled out of court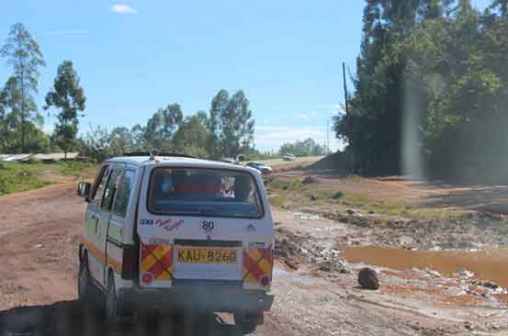 The High Court in Nairobi has agreed that a protracted dispute between the government and a road contractor be resolved through an out of court settlement.
The lengthy court battle between Kenya National Highways Authority (KeNHA) and a contractor - VIL - had resulted in a three-year delay of construction of a section of the Kisumu-Kakamega-Webuye-Kitale Road that affected motorists using the route.
Transporters have for the last three years incurred huge costs on mechanical expenses, while businesses have been hit by heavy loss of income.
Mr Caleb Burudi from Malaba, in September last year filed a petition at the High Court seeking immediate construction of the road saying its poor state was affecting motorists and residents.
"The subject road is a national and public road with generally heavy traffic and users should not be held at ransom by a commercial dispute ... it is fair construction work on this road be allowed to proceed pending resolution of the dispute between KeNHA and VIL," read Burudi's affidavit.
KeNHA had sued VIL for allegedly delaying the job.
VIL rushed to court and obtained orders to stop their eviction which were granted, a period which the road remained stalled.
The road contractors are opposed to being kicked off the site for alleged non-performance because their firm stand to lose out on performance securities.
The worst section of the road is between Handindi and Lubao where Burudi argued lengthy diversions were made and the main road blocked by VIL.
Burudi's petition may now not be necessary, as both parties agreed before Justice Eric Ogolla last Monday that they would settle the dispute out of court.
KeNHA has promised to clear a sum of Sh41 million which it owes VIL within two weeks.
The stalemate over the delayed works has led to several protests. Police have battled demonstrators by motorists and residents living along the 22 kilometre stretch. However, the demos have not helped.
The Kakamega –Kaburengu part has been a big challenge compared to the other sections of Kakamega –Kisumu road that are partly complete and Webuye-Kitale that was completed and handed over to the government by another contractor.