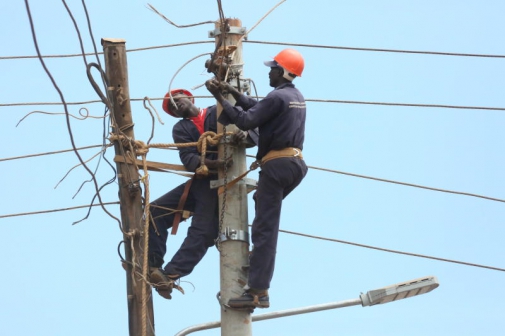 Operations at the Busia Referral Hospital have been paralysed after Kenya Power disconnected its electricity supply over a Sh500,000 bill.
Medical Superintendent Janerose Ambuchi said the electricity was disconnected on Monday.
He said the hospital was now using a generator, which is switched off at certain times of the day.
Dr Ambuchi said services in the theatre and other crucial departments like the nursery had been severely affected.
Read More
"Most essential activities cannot be carried out. We wish the county government would move with speed to address the matter," said Ambuchi.
The county government, through Executive for Health Maurice Siminyu, confirmed the crisis but blamed the county treasury for delaying to transfer funds to the health department.
Two weeks ago, while addressing the county assembly, Busia Senator Amos Wako expressed concern over the pathetic condition of health facilities and urged MCAs to take up their oversight role keenly.
Accident victims
Busia Referral Hospital has been ailing for some time now with cases of drugs shortages being reported at the facility.
Complaints by Busia residents led to the suspension of Dr Siminyu but he was later reinstated.
A section of Busia residents came face-to-face with the crisis at the referral facility at the weekend when they rushed victims of an accident that occurred at Matayo for treatment. The patients were later transferred to Tanaka Nursing Home, a private health institution.
However, Busia Governor Sospeter Ojaamong maintained that the county government had bought enough drugs for all health facilities.
Siminyu also said drugs were available in the stores but blamed medics, claiming they wanted to frustrate efforts of the county government to offer better health services.
Medics across the county announced that they were planning to go on strike early next week over alleged poor working conditions.