263 children abused in Busia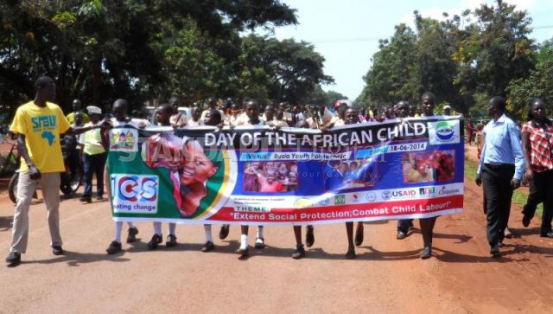 Busia, Kenya - The County has, in the last one year, recorded more than 263 defilement cases, 12 of which involved boys.
These figures were given by Children's Services Director Aston Maungu in his address during celebrations to mark Day of the African Child held at Busia Polytechnic grounds on Tuesday evening.
Mr Maungu said 70 per cent of abused children are between one and eight years, with the remaining 30 per cent falling between nine and 13 years.
The director said parenting skills appear to be wanting since the most affected are small children who are still under the care of their parents.
"We have recorded over 4,100 cases of broken families which point to the fact that the county has many dysfunctional families which make it easy for this vice to be perpetuated. We have nonetheless tried our level best to mitigate these challenges," he said.
To do this, Maungu said his department has partnered with experts to draft content on skillful parenting and offer training on parenting as well as resource management.
He said they have also introduced a village savings and loaning scheme and have, in the last 14 months, collected Sh6 million among themselves, effectively getting at least 300 families out of poverty.
"We have also built capacity of all police officers, especially those manning children's desks, on how to handle defilement cases and where to seek assistance when they experience challenges," he said.
Maungu also said construction of a child protection centre is currently underway and once complete will offer a one stop protection service for children.
"The centre will have offices for all stakeholders such as police, magistrates, children officers, so that these cases are handled in record time," he said.