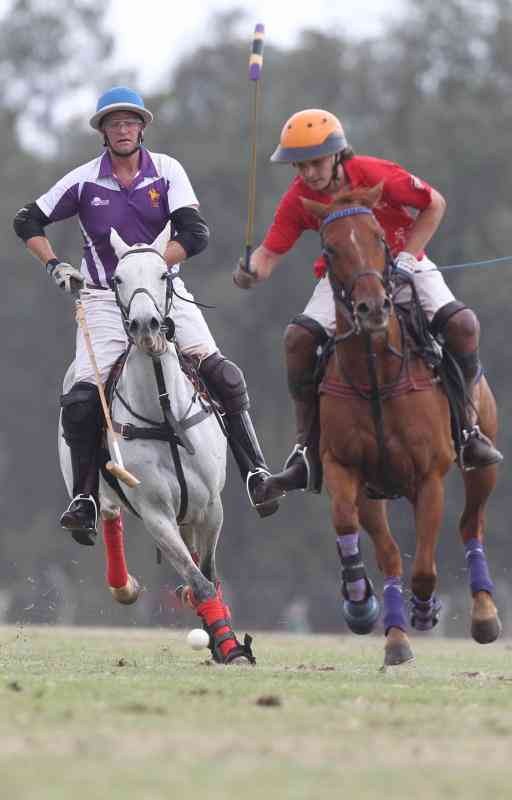 After conquering Americans last weekend in the Kenya International Championships, top players parade their ponies this afternoon in the Fawcus Cup at Manyatta Polo Club in Gilgil.
This comes after a fruitful outing last weekend where the Kenyan Ladies defeated stubborn United States of America 7-4 to lift the Kenya International Championships title that opened doors for the Fawcus Cup that is also being contested by some of the experienced polo players in the land.
International Archie Voorspuy leads Tack Rack that has Ben Stonewigg (1.5), Nick Millar (1) and Megan Griffiths in the four-team-seven-goal tournament to be played on round robin series.
Tack Rack take on Wine Box in their opening match at 3pm and whose members are handicap 4.5 Jamie Murray, Harry Griffiths (1.5), Will Millar (1) and Cheza Millar (0.5). Cheza was a reserve player in the Kenya's Ladies team last weekend.
The second match in the Fawcus Cup pits Sanlam against Dudutec at 4pm.
Handicap 3 Tarquin Gross leads Sanlam Investments alongside his sister Tiva Gross (2,5), Vishal Somaia (2) and Chloe Warren (0.5) to a Dududtec team captained by handicap 2.5 Izzy Voorspuy who was the matchmaker against the Americans last weekend.
Izzy plays alongside Callum Shaw (2.5), Geoff Morley (1.5) and Nick Barlow (0.5).