Five tips to save money while booking on Airbnb
By Thorn Mulli
The festive season is upon us heralding the traditional travel season. With the incessant global pandemic, more people are opting to book their holiday accommodation through home-sharing applications that gives them more control over their space. While home-sharing app properties tend to be more affordable than most hotels, there are ways you can save even more money. We share five tips from Rebecca Kwanga a super host on how to save money while booking on home-sharing app Airbnb.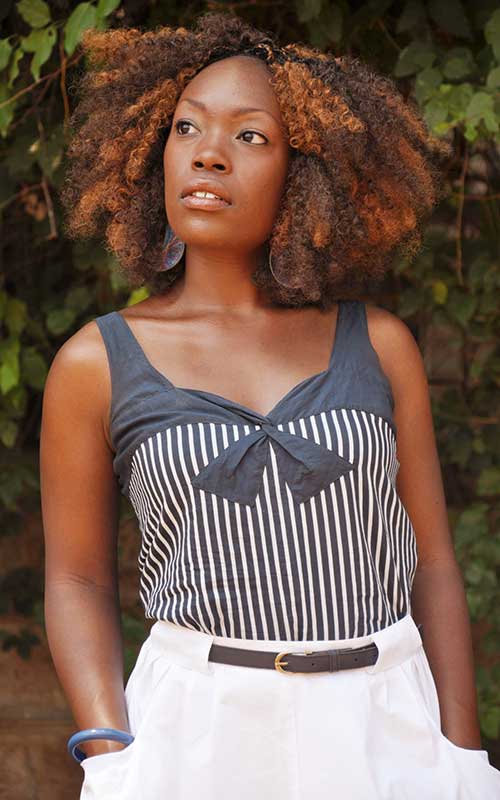 Refer friends to Airbnb using your referral link – When you sign up with Airbnb, you automatically get a referral link. Every time a new person signs up with Airbnb using your referral link, they get an automatic discount off their first booking and you as the referrer get credit towards your next stay. To share your referral link, click on your profile, click "Invite Friends", click "Share your link" and then share using your method of choices provided.
For example, every person who joins Airbnb using my referral link will get up to $65 off their first booking and I get a credit of up to $16- it is that simple.
Book more nights than your actual dates - This tip is geared more towards longer stays and may not exactly apply to short staycations but it is useful for you if you do plan to stay somewhere for close to a week or even close to a month. Airbnb encourages hosts to apply weekly and monthly discounts, therefore, you may find yourself saving more money booking for a longer period. For example, let's say you plan to stay at our Airbnb for six nights, you will be paying a total of $696; however, if you book sevn nights, a 20 per cent discount is automatically applied and you end up paying a total of Sh649. You just saved yourself $47. Ensure that you test this out before doing a final booking as not all properties will apply these weekly/monthly discounts.
Ask the host for a discount – why not? Once you have established a listing you like, click on "Contact Host" and then send a message stating which dates you would like to book and ask for the discount. You can even offer the host a figure. If the host is not happy with your offer, they will either deny your request for a discount or they will send you a counteroffer which you can accept or deny. If you accept, you can then go ahead and book. Please remember that hosts are not obligated to give you a discount just because you asked for one.
Book your staycation during the week and off-peak seasons – most hosts have set their weekends to be priced higher because there is more demand during the weekends than during the week. Also, prices are higher during peak seasons as that is when most tourists are in Kenya.
Get a larger place and split the cost amongst friends/family: Listings with more rooms will end up being cheaper for large groups as opposed to everybody staying in smaller individual homes. That being said, note that Airbnb hosts sometimes add extra guest fees. For example, for a listing that can sleep eight guests, the host may decide that there will be an extra charge of $10 for each extra guest after the 5th one. More guests equal more expenses in utility bills and provisions, so it is a way for hosts to leverage on that. Always compare costs and prices with other listings before booking.
Bonus Tip
Compare the FINAL price amongst different properties – If you are not specific within your search; for example, you state you want to search for a property in Malindi without selecting dates or number of guests, the search results will simply state the base nightly price. However, most properties have added a cleaning fee, extra guest fees and higher weekend night fees. Note that AirBNB also charges guests a service fee of between 5-12 per cent of the nightly charge. This charge is additional to what the host is already charging you. So to know exactly how much you will be paying, make sure that your search has the exact dates you want to book as well as the exact number of adults and children that will be on your trip, including yourself. Once you hit search, you will see the base nightly price in bold and the final or total price underlined in grey for each listing. You can click on the total/final price to see the breakdown of these costs.
Rebecca is a Superhost on Airbnb with a property that has a solid 5 star rating. For more tips, visit https://msha.ke/beckykwanga/