Flipflopi to sail across Lake Victoria to raise awareness
By Thorn Mulli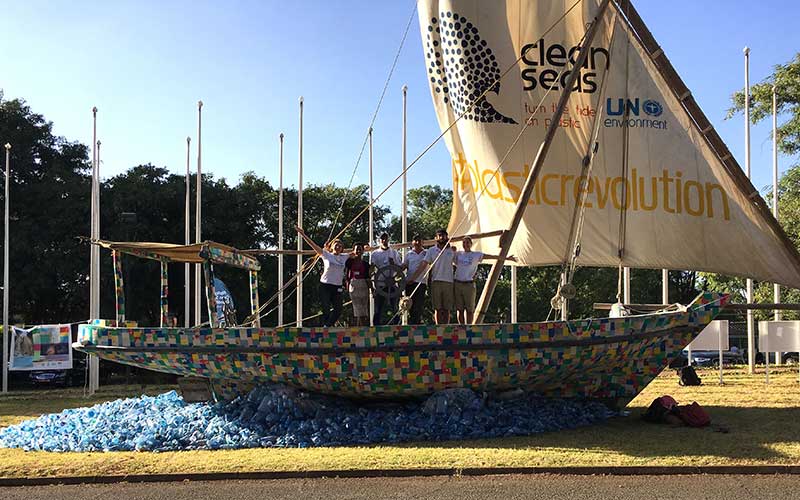 After its first successful 500-kilometer voyage across the Indian Ocean, sailing from Lamu to Zanzibar, the Flipflopi dhow is set for another historic expedition across Lake Victoria. Flipiflopi is the handiwork of Master craftsman Ali Skanda who worked with a team of volunteers on the island of Lamu, the oldest Swahili settlement in East Africa to build the nine-metre-long boat out of ten tonnes of plastic waste collected by volunteers. Around 30, 000 discarded flip-flops were turned into colourful panels to cover the hull and decking.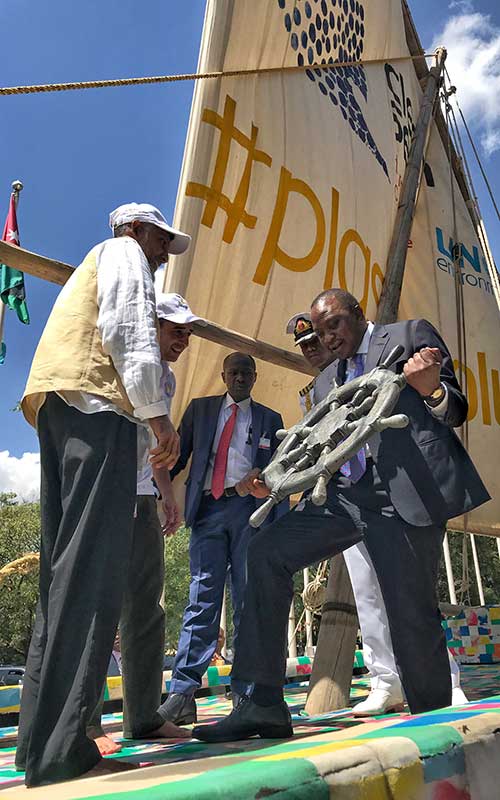 The beautiful, multi-coloured boat took three years to complete and made its first expedition on January 2020 sailing out of Lamu gliding through choppy seas all the way to Stone Town, Zanzibar. The dhow made stops in Kilifi, Watamu, Mombasa and Pemba Island where it inspired people to tackle the toxic tide of plastic blighting our oceans. At least 3, 000 schoolchildren attended the workshops and talks conducted ensuring the next generation will be primed to be the change they want to see. Twenty-nine hotels and businesses also announced they were banning or reducing single-use plastic.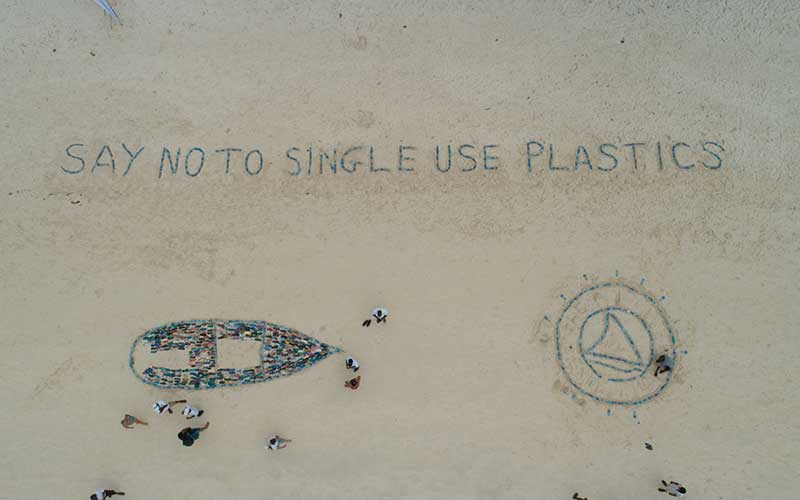 Lake Victoria supports more than 40 million people and has been under increased pressure from mismanaged waste and pollution, which has severely impacted the lake and threatened the health and livelihoods of communities.
As plastic pollution continues to build at an alarmingly fast pace and African countries continue to struggle with illegal dumping of plastic waste on their territories, the Flipflopi's Lake Victoria expedition will be calling for action and carrying a unique message to African governments, local communities, private sector and the international community. The message is simple: "Plastic pollution is a major threat to Africa's natural resources and an obstacle to its sustainable development."
The project is supported by the governments of Kenya, Uganda, Tanzania, the UN Environment Programme (UNEP), the French Development Agency (AFD), UN Live and private sector partners, the expedition aims to draw the world's attention to the plastic menace affecting Lake Victoria and other marine ecosystems.
An official ceremony to launch Flipflopi expedition will be held on Tuesday, September 22, 2020 at Kenya Wildlife Service Headquarters, Langata Road, Nairobi. The guest of honour will be H. E Keriako Tobiko, Cabinet Secretary, Ministry of Environment of Kenya.