How to prepare Biriani
By Thorn Mulli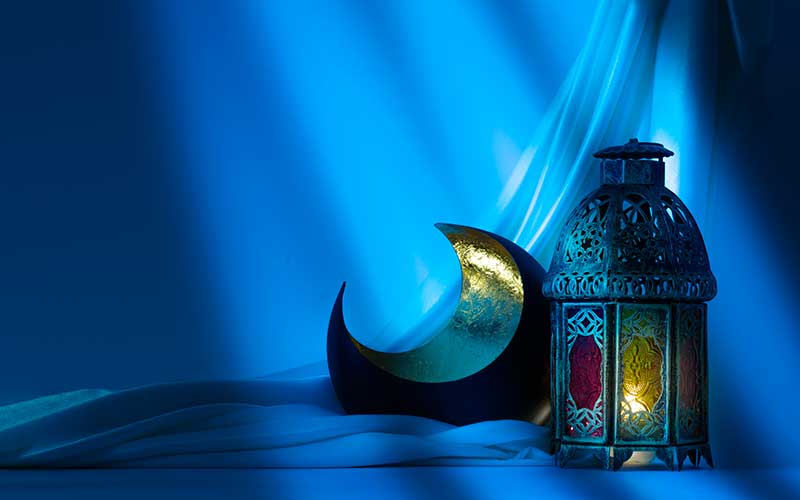 Eid highlight with a coastal Swahili twist
Since various public health restrictions have forced most restaurants to stay closed or operate at half capacity, most people have been trying out their culinary skills at home with ingredients from their cabinets. Videos circulating on the internet have been highlighting the various meals Kenyans have been cooking since Covid-19 struck: banana bread, pancakes, crepes, pilau, jollof rice, biryani, injera, etc.
It comes as no surprise then that food content creators, especially those on YouTube, have seen growth in their following. #CookWithMe videos have enabled food content creators to gain traction on their platforms as they showcase local delicacies globally. YouTubers have ensured the recipes are simple so that even people who cannot cook can prepare these meals. The recipes range from healthy meals to decadent treats. The idea of these videos has been to help people come up with meals using basic ingredients without compromising on taste.
"These daily videos have enhanced the connections between creators and viewers, but also between creators. This has brought viewers across the world together by enabling creators and viewers to do things alone together, building a YouTube community," says Dorothy Ooko, Google's head of communications and public affairs, Africa.
Keeping with this theme, on July 31, popular Chef Ali under the #CookWithMe hashtag shared his culinary expertise with viewers to celebrate the Eid festival, and Travelog joined in. Eid al-Adha, which translates to 'Feast of the Sacrifice', is the second of two Islamic holidays celebrated worldwide each year (the other being Eid al-Fitr), and considered the holier of the two. It commemorates the willingness of Ibrahim (Abraham for Christians and Jews) to follow Allah's command to sacrifice his son.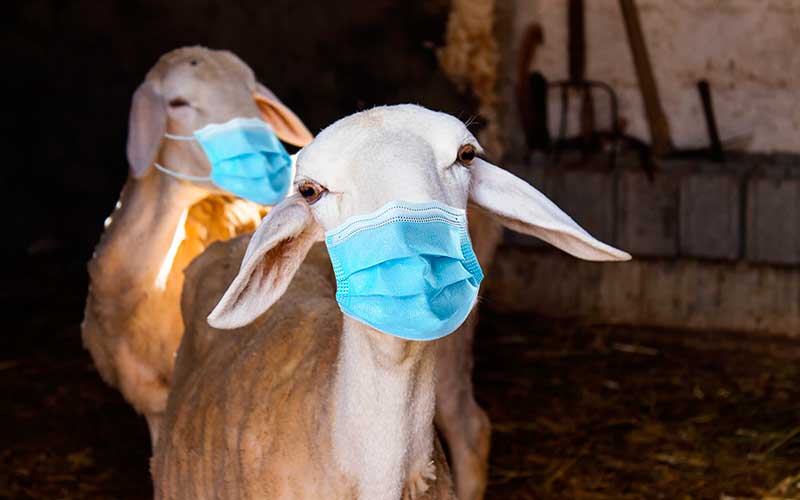 A major part of Eid al-Adha is the Qurbani (or Udhiya), which means sacrifice. Livestock - goats, sheep, cows or camels - are sacrificed, reflecting on Prophet Ibrahim's willingness to sacrifice his son Ismail (Ishmael) for the sake of God. The meat is donated to the poor as well as neighbours and family. Every Muslim who has the financial means should give his share to the poor. There is no better way to reduce the angst occasioned by health restrictions than to share your cooking prowess as most people have been doing online. And nothing goes better with lamb than the coastal highlight, Swahili biriani, and for the vegetarians we have the option of paneer. Happy cooking.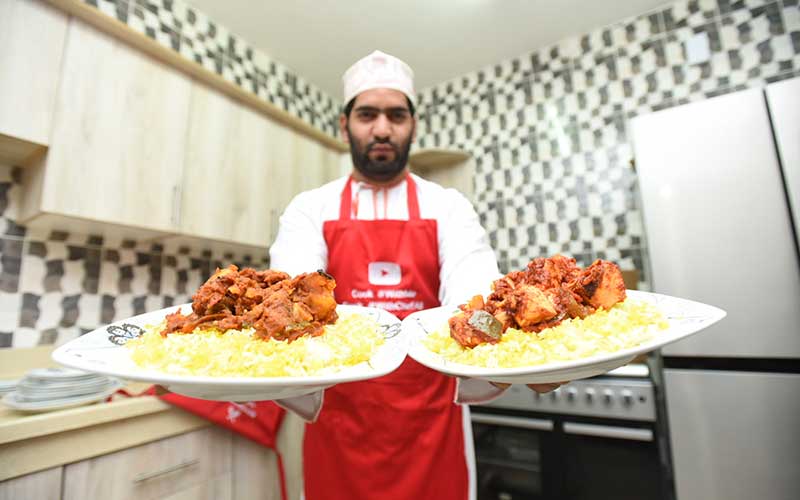 Swahili mutton/chevon biriani (paneer biriani - vegetarian option)
Ingredients:
1kg mutton/chevon (1kg of paneer for the vegetarian option)
500ml vegetable oil
4 large sliced onions
1/2 kg potatoes peeled and cut into halves
4 tablespoons of pawpaw purée
1 teaspoon garlic minced
1 teaspoon ginger minced
1 tablespoon whole pilau mix
1 teaspoon garam masala
2 tomatoes cubed
1 green pepper finely diced
300g tomato paste
3 lemons squeezed
250ml buttermilk (maziwa mala)
Salt to taste
For the rice
2 cups of basmati rice
4 cups of water
1/2 teaspoon yellow food colour or saffron
Salt to taste
Method:
1. Heat the oil in a deep fat frying pan and fry the onions to golden brown.
2. Using the same oil, fry the potatoes to get a good crust and then keep aside.
3. Cut the mutton in cubes, marinate it with the pawpaw purée, and keep aside for about 30 minutes. For the paneer option, dice into cubes and set aside.
4. Heat a little vegetable oil in a separate pan to fry the garlic and ginger (you can use the same oil used to fry onions for their flavour).
5. Partly crush the whole pilau mix and sauté for two minutes. Add the mutton or paneer and sauté further for two minutes before adding a teaspoon of the garam masala. Stir well to ensure the flavours coat the mutton/paneer then add in the tomatoes, green peppers, tomato paste and buttermilk. Stir the mixture some more before tossing in the fried potatoes and sprinkling fried onions on top.
6. As it cooks, add lime juice then bring to a boil. Cover and allow cooking at medium heat for about 20-25 minutes.
For the rice, measure four cups of water and add the two cups of rice and salt. Cover and cook until the rice is almost done. Sprinkle the diluted yellow food colour on the rice and two tablespoons of the oil used to fry onions. Cover with a tight lid then put on a low flame to steam the rice and make it fluffy.
Serve the rice with the thick stew on top.