Weekend escape in a champagne ridge
By Ivy Waridi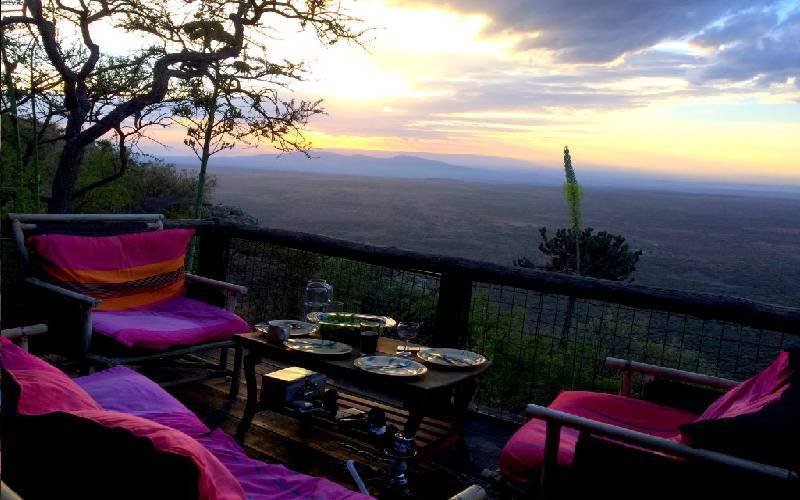 Looking for great places to unwind and perfect the art of doing nothing? Champagne Ridge is the perfect place to get the recharge you desperately need and it is roughly 2 hours away from Nairobi. Champagne Ridge is in the Ngong Hills overlooking the Great Rift Valley.
1. The Cave
The Cave is a romantic, secluded holiday home exclusive to couples. This perfect balance of modern contemporary design and nature will definitely ignite your romance. Get away with your partner and take in breathtaking views from the perfectly positioned queen-sized bed.
2. The Castle
Put your phone aside, disconnect from outside influences and clear your mind courtesy of this unique home. The main house makes it an ideal location for families. It has two double bedrooms and three private sleeping areas on the mezzanine. This is a self-catering home, therefore, do not forget to carry your own food.
3. Enkaji Osiwo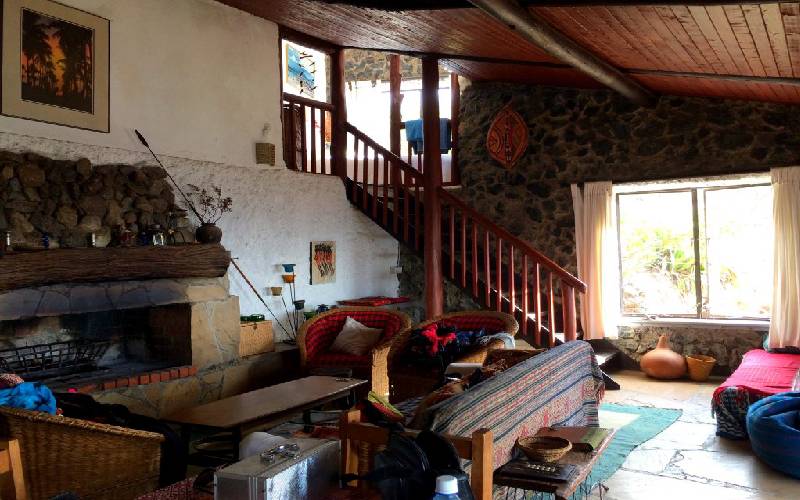 Enkaji Osiwo (house in the winds) it is a rustic two-bedroom cottage set on a cliff right at the edge of the Champagne ridge. This rural weekend is the ideal retreat for families keen on bonding. house in the wind has a homely cottage, offers phenomenal views from the deck. The fact that it is right on the cliff gives you a better view of its surroundings. This is an idyllic rustic and.
4. Patch of Heaven-Olepolos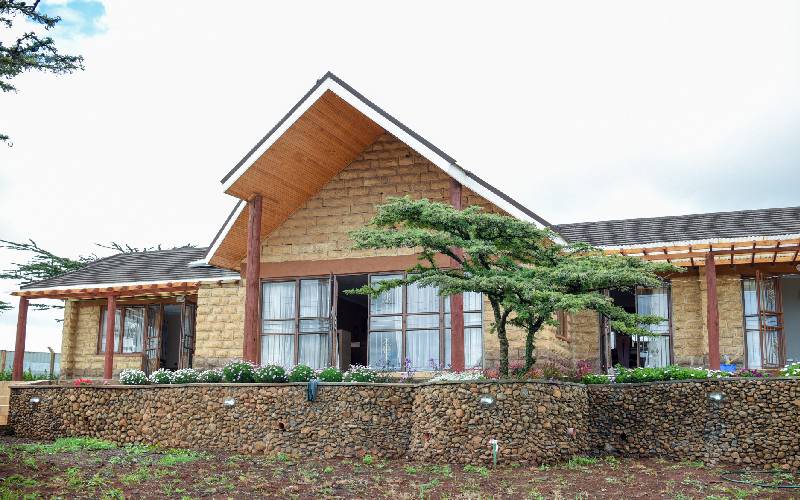 Just like the name suggests, Patch of Heaven, can only be described as breathtaking. This modern four-bedroom holiday home operates on a self-catering basis, but they can arrange for a chef and supplies. Indulge in barbecues in their garden, hike, cycle or engage in bird watching.
5. Miti Mbili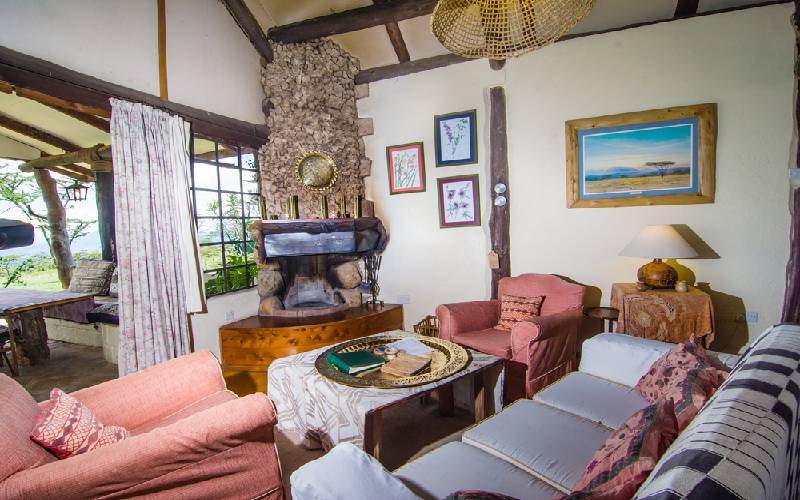 Miti Mbili is a cozy three-bedroom unit with a verandah where you can enjoy the spectacular views of the sunset. Guests of the facility are encouraged to carry firewood for the wood burner. Note that this is a self-catering option, but there is a cleaner available during your stay. There is an outside terrace where you can enjoy all your meals.
6. Raha Mstarehe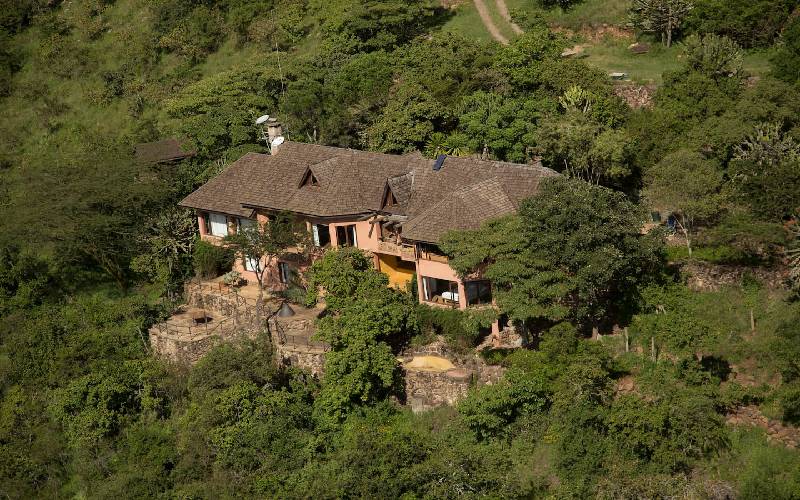 Raha Mstarehe can be loosely translated to joyful tranquility. The property is situated on the cliff top has four main bedrooms. Raha Mstarehe has a full-size squash court, a children's play tower and its own delicious spring water.
7. Olohoro Onyore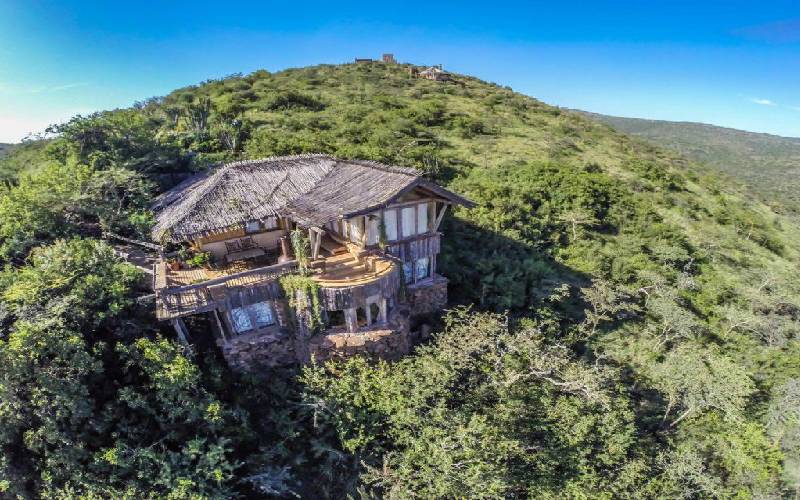 Olohoro Onyore promises peace, tranquility and stunning views. The property has large three ensuite bedrooms that are ideal for a family or friends getaway. It also has an additional smaller, two-bedroomed house that has an outdoor bath area. The balconies and sitting areas in the house overlook the ridge.
8. Ol Talet Cottage
Ol Talet in Maa means 'the place with a view from above'. This cottage located next to the famous Olepolos nyama den can house six people. It has a fully equipped kitchen, a plunge pool, and an elevated deck that is the perfect spot to read and relax. The unique part of the house is the bathroom where you can enjoy the views of the hills and valleys. It is currently under renovation.
9. Fawlty Tower
Fawlty Tower is a two-storey cottage next to The Castle. If you are on a budget, then this is the place for you. It has a kitchenette where you can make your meals and the ground floor has a queen size bed that folds away. There is a private patio area where you can view blossoming flowers in the garden as well as an outdoor dining area. The top floor has a day or night bed with an inbuilt library.
10. Oloika cottage
This self-catering getaway pays homage to nature with its architecture. Oloika has three bedrooms that can accommodate six. Let nature serenade you as you enjoy a sundowner on the manicured lawns, or set up a bonfire on the elevated deck.
11. Rangi Saba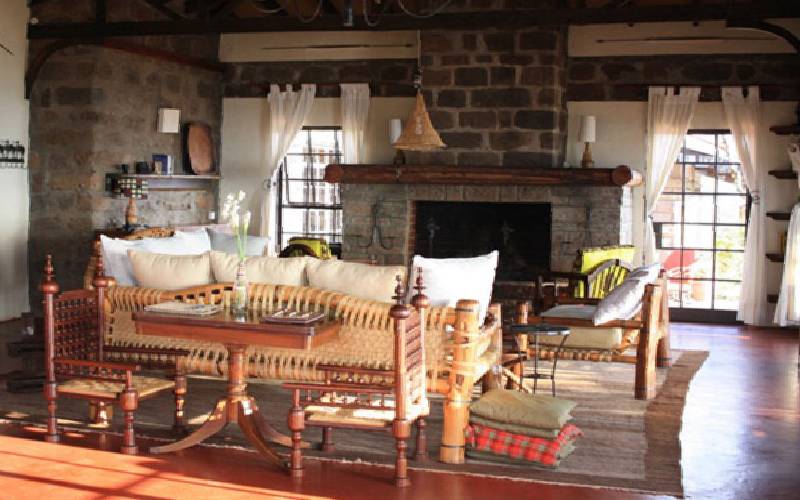 Rangi Saba is a great hideaway escape with three bedrooms that give you access to the garden with magical views of the valley. The house is located within walking distance to Maasai trekking paths where you can take walks and enjoy more scenery in the vicinity. This is a self-catering facility but there is a chef at your service if you provide the ingredients. There is an indoor fireplace to keep you warm during cold nights.
12. Sidai House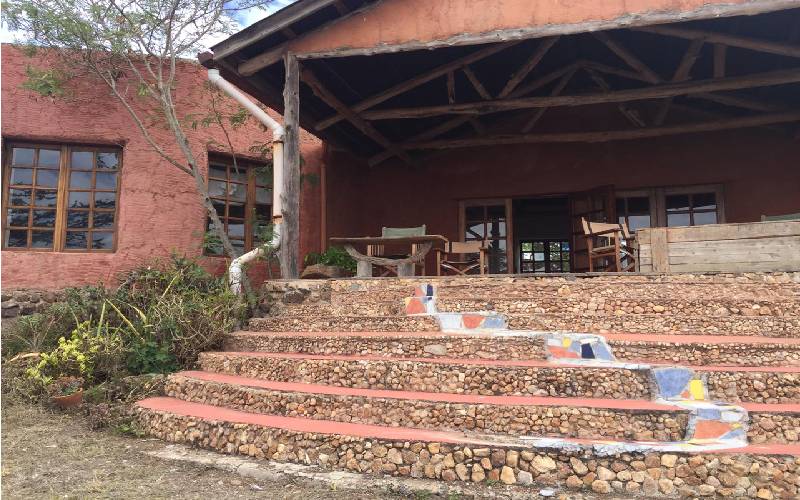 A charming country home that is inspired by the red ochre popularised Maasai culture. It has immersed itself in culture by sourcing for local materials to furnish the house with products from the Kitengela Hot Glass. The house has four large bedrooms, a fully equipped kitchen, a chef and house staff. You can enjoy the open fireplace in the evening or sit out on the veranda. There is a pool, but this is dependent on the availability of water.
13. Twiga Tano Homes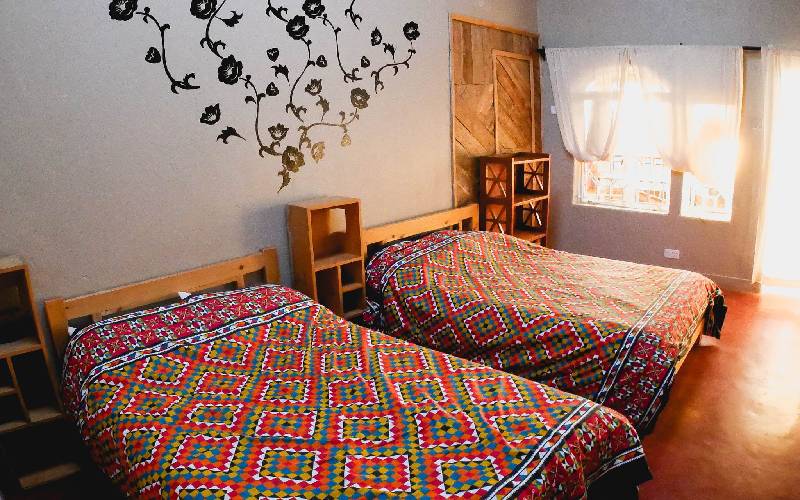 A delightful eco-conscious location for you to unplug and reboot, Twiga Tano that can accommodate up to 15 guests has four bedrooms, four bathrooms, two lofts and a well-stocked kitchen. The facility organizes guided walks along the cliff into the valley where you can learn more about plants, birds and wild animals in the area. You can also set up a picnic in nature with the people you have traveled with.