Beauty and resilience in Kenya's arid north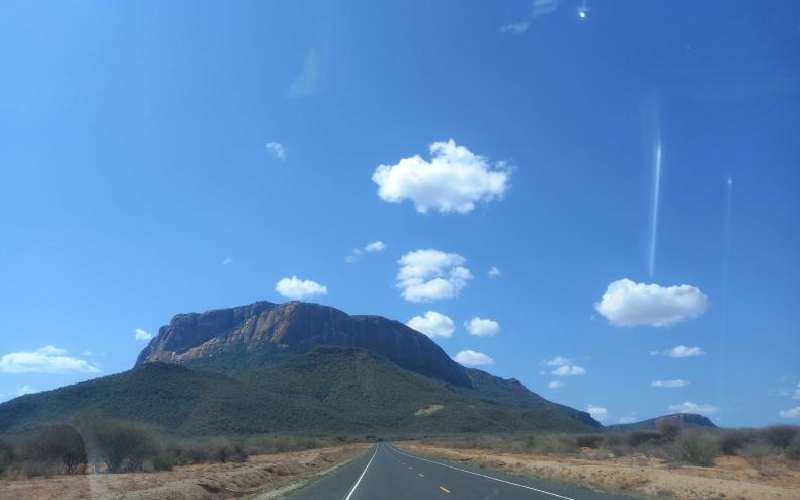 Long road trips fascinate me. Driving for hours on end, seeing the exquisite beauty of Kenya is therapeutic. It becomes even more enthralling when such drives are made in places seen by some as inhospitable.
About a month ago, I embarked on a journey to the vast arid north, a place where dread and trepidation were the only constants some years ago. It was aptly referred to as the 'other Kenya' owing to the remoteness and constant conflicts, especially from the Shifta gangs of yesteryear.
We left Nairobi by first light on a cloudy Monday for a four-day expedition to Marsabit. Prior to this road trip, the farthest I had ventured up north was Archer's Post, a small enclave by Ewaso Nyiro River, less than an hour from Isiolo town.
"Whatever you know about Kenya ends here," said Njoroge, our driver in jest.
Thika Road, as usual, had its fair share of traffic. After Kenol, in Muranga, ongoing road construction works slowed us down a bit.
Our first pit stop was Nanyuki. The new Cedar Mall in Nanyuki offered some respite before tackling the 'dreaded' north. Modern restaurants, designer shops, sparkling bathrooms, name it — the mall has them all.
The wheat and canola fields near Timau, with the twin peaks of Mount Kenya looming in the distance, provided a mental break from the rising temperatures.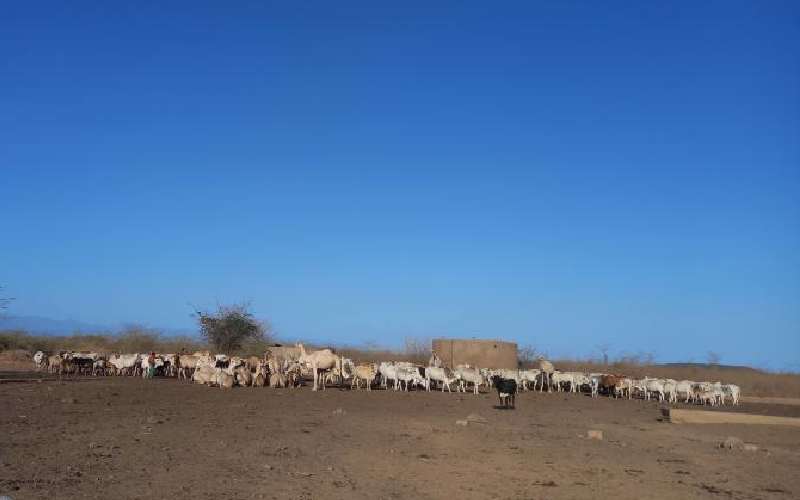 Canola, for beginners, is a crop that is three to five feet tall and produces pods from which seeds are harvested and crushed to create cooking oil. The oil is said to have the lowest saturated fat content of all common vegetable oils. Good for you, health experts say. But I digress.
The descent to Isiolo is breathtaking. Laikipia plains to the left, are home to Kenya's largest wildlife spectacle, her wild, untamed beauty only rivalled by Masai Mara. Here, former cattle ranches have given way to a form of high-end tourism that draws global billionaires to the rugged plains.
Beyond Archer's Post, traffic thins out. Except for the occasional bus coming down from the border town of Moyale, we had literally the whole road to ourselves for kilometres. But what the region lacks in the way of human activities, it makes it up with endless beauty. A few minutes from Archer's Post, Mount Ololokwe looms large, breaking the monotonous dry plains with its lush vegetation and rocky outcrop.
Large boulders dotted the opposite side of the road, creating a Jurassic-like world. Occasionally, zebras skirted across the highway on their endless search for water. A pastoralist herded some goats away from the road at the approach of our vehicle. He will walk them for hours to the neared water pan, perhaps dozens of miles away.
By early afternoon, we arrived in Marsabit town, tired from sitting for hours in the car. Marsabit town sits on a depression, surrounded by multiple hills. Yet, the cool air here was a welcome relief to the heat that had baked our bodies for hours earlier.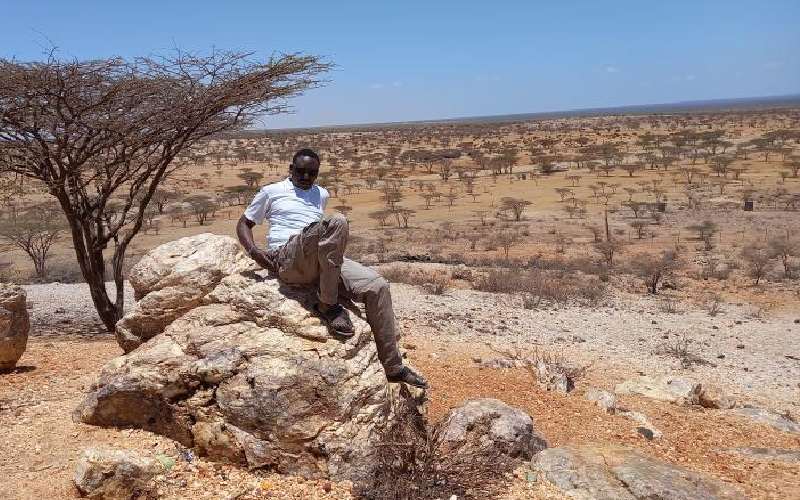 Did you know that Marsabit was home to Ahmed, one of Kenya's largest elephants whose tusks touched the ground as it walked? In fact, so famous was Ahmed that founding President Jomo Kenyatta ordered that it be accorded 24-hour security. Upon its death, the president ordered that its remains be preserved at the Kenya National Museum for posterity.
After a day of recuperation in Marsabit town, it was time to head to the interior and meet the people who make the region tick. We chose the small outpost known as Korr, situated between Marsabit and the eastern shores of Lake Turkana. Getting there was easier said than done.
Korr is located close to 60 kilometres from the Marsabit-Moyale highway, off the small town with a curious name, Log Logo. At first, the dirt road to Korr was clearly distinct, though at some point it was just a track with tyre trends that gave some semblance of a road.
Again and again, we got so mesmerised by the beauty in the semi-desert that we lost our way several times. At some point, we ended up at a watering point, scaring away a herd of cows, goats and camels. "Korr. Korr!" we shouted to a group of herders who hardly spoke any Kiswahili. They pointed in one direction, again taking that as our cue to drive on in the black volcanic rocks.
Here, like elsewhere in northern Kenya, resilience is the name of the game. Women trekking long distances to fetch water and children walking in utter determination to attend a local school.
There was nothing in their demeanour to betray the hardships they have to overcome on a daily basis. Men, on the other hand, spent countless hours playing the board game known as 'bao' under an acacia tree, a regular pastime in the hot environment.
Back in Marsabit town later that afternoon, I had time to reflect on the lives these Kenyans lead away from many modern conveniences.
Apart from intermittent squabbles over livestock from neighbouring communities, residents of Marsabit are at peace with themselves, grateful that they can still eke out a living in the harsh environment. They thrive like the desert rose, egged on by a promise of a better tomorrow. And tomorrow will come.