Once the promise of a good time, Malindi limps on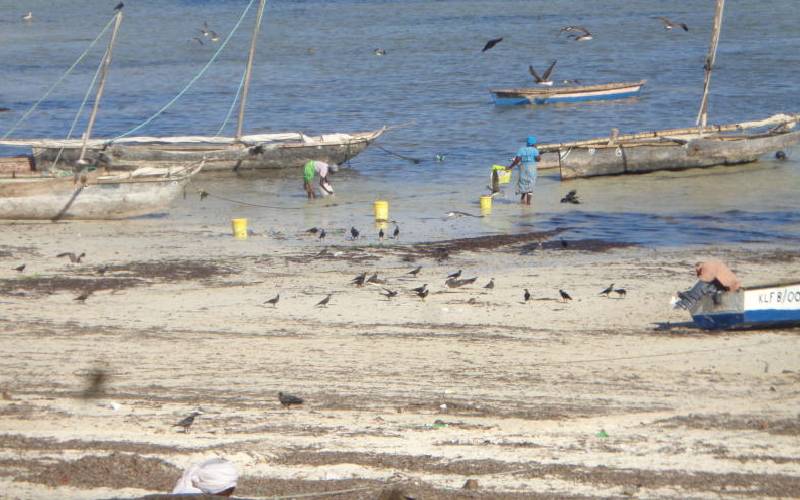 "Ciao… come va?
Voresti qualcosa da bere o da mangiare?
Oh, you don't speak Italian? Madam, you need to learn." This is the reception I get at the first restaurant I visit in Malindi.
The people here are fluent in Italian and German. About five years ago, business was booming in this small coastal town that is known for its promise of a good time.
However, the Malindi you find right now is different from the wild town it was back then – one Kenya's getaways hidden away from prying eyes.
The dwindling fortunes of the town have the hospitality industry on edge. Many hope that as the Covid-19 restrictions ease and the world starts travelling again, things will be easier.
"We stay open until 9pm but usually by 5pm we never have any guests. We get more people during lunch hours and in the afternoon as opposed to evening hours. The exit of the Italians was bad but the pandemic made things worse," says a staff at one of the hotels in Malindi's Casuarina road.
If you visited Malindi before 2017, you would have had the time of your life. The town was full of life with popular night clubs like Farmento and Budha offering an unforgettable night out on the tiles.
The first Italians to settle in Kenya came in the late 1970's while on holiday and discovered the untouched pristine beaches in a then laid back town. Word fast travelled back home and since then an Italian invasion – both the good and the bad characters – came up in Malindi.
The town lying in the north coast is today referred to as 'Little Italy' and estimated to be home to over 3,000 Italians. According to a story published by The Elephant, about 30,000 Italians make pilgrimage to Malindi every year and about 2,500 businesses in the town with a population of 150,000 people are owned by Italians.
When I arrive in Malindi, the calm in the town is unsettling that I immediately ask the Tuk driver: "What happened? Malindi was never this boring" to which he answers, "Madam things here have changed. In fact, coming down this golf club road reminds me of so many things. About ten years ago you wouldn't have asked me for change and I tell you I don't have it. Money was not a problem. But since the Italians left so many things have changed," he explains.
The TukTuk driver, who calls himself by an Italian name, 'Agosto' points down the Malindi Golf Club road, informing me that all the houses in that area were owned by Italians.
"You see all these houses; they were all full of Italians having parties. At a time like this there would be so many TukTuk's and motorbike's dropping girls off and some picking them up. Things have changed since then," he says.
Agosto then points me to a piece of land right next to where we are standing that is abandoned. He reveals that the land was once one of Malindi's most popular places for wild parties it used to host and was owned by an Italian.
He tells me a story of people locals claimed had ties to the mafia.
Malindi's Italian invasion is so deep that there are hotels and restaurants that have a reputation for discriminating against locals. "As a Kenyan, when you go to a hotel... you will be seriously grilled. Some of these places don't like hosting us," he says.