Winding road trip down to scenic Isiolo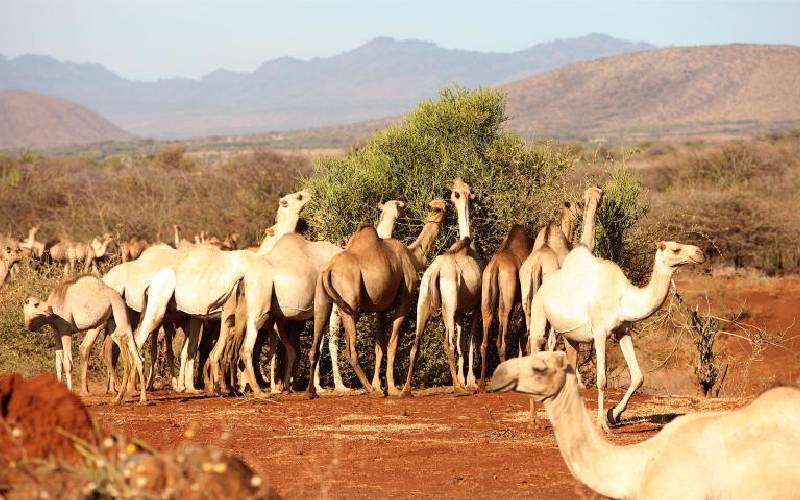 Road trips have a charm of their own. The joy of driving to a destination coupled with surprises on the way are a perfect recipe for adventure. As the saying goes, it is not always about the destination but the journey.
My road trip to Isiolo was one that offered some truly individualistic experiences. After finding out that some of Meru's hidden gems that I had visited two years ago were now tourist attractions, I decided to check them out.
A ten-minute drive from Meru town gets me to King Muru. To my surprise, the once-abandoned 300-year-old historical tree has undergone a "make-over" complete with marked hiking and cycling trails, rest points and washrooms.
Raphael, my host explained that he is collaborating with the Upper Imenti Community Forest Association (CFA) to turn King Muru into an eco-tourist attraction site. Now visitors, local and international come individually or in groups to experience the serene quietness and calmness of the unpolluted environment.
After sampling a four-kilometre cycling trail, I get to experience nature as God intended it to be.
Raphael announces another surprise – a security-dog-guided tour to the Gatobora Springs that are outside the KWS protected area.
Ted, the security dog, happily leads us, taking time to sniff before declaring by wagging his tail that all ground is clear for our venture.
As we walk down the steep valley to the springs, our host explains that visitors to the springs are advised to take a ranger with them as elephants frequent the area. We missed the mammals by a whisker only finding fresh droppings.
Also found in this forest are buffalos, monkeys, baboons, gazelles, antelopes, and a number of bird species.
Our next checkpoint is Charana Farm located at the slopes of Mt Kenya, near the Subuiga Isiolo turn-off, 20 minutes' drive from Meru Town.
The farm has undergone an upgrade since the last time I visited and is now a tourist attraction site complete with a 95ft high Jacobs ladder with 45 wooden steps that link a 90 ft gorge to the Mau Mau caves.
From here, one can access the Ziplines launch deck. There is also a 4x4 Motor Challenge track.
Extraordinary scenery
From Charana, we hit the Meru-Isiolo road, taking time to appreciate the extraordinary scenery.
Beautiful hills roll into each other to form a wall in the horizon. Ahead of us was an endless open two-way winding road with a rolling landscape bordered by ageless acacia trees and shrubs.
A few kilometres on, the scenery dramatically changes to a semi-arid landscape.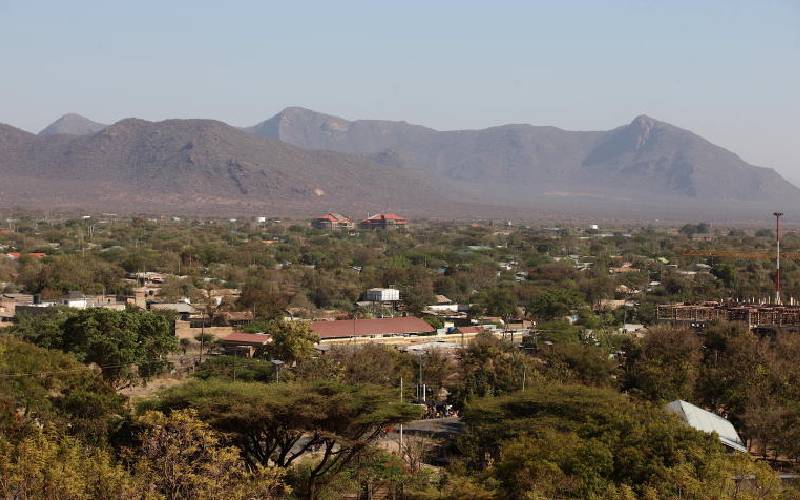 The weather also changes, with the sun hitting the ground furiously. The effects are spontaneous.
Later, I learn from our guide, Vincent Mwongera, that the counties of Isiolo and Samburu have not had sufficient rainfall for four consecutive years.
The guide informs us that had we arrived the previous day, we would have witnessed something rare -two elephants that had strayed into Isiolo town at sunrise.
Our first visit is the Isiolo international airport, a mega project of vision 2030 that is hoped will open up the region.
From the airport, it seems our road trip is only limited by our imagination, offering us complete freedom.
The places we visit are not on the itinerary. We take a detour to the Isiolo-Muriri road and make a stopover at Kandebene, a quiet desolate place.
After many stopovers and photo sessions, we drive back to Isiolo town.
Next is a visit to the spot where former President Kibaki hit headlines after he seemingly misplaced a piece of paper with a list of requests from the locals while opening the Matercare Hospital, Isiolo.
To conclude our Isiolo tour is a seven-wooden staircase scary-climb (reminds me of the Charana Jacob's ladder) to the tallest structure in Isiolo town – the Catholic Church bell chamber.
From the rooftop, the view of Isiolo is extraordinary. I had to catch my breath as I slowly made a 360 degree-turn to take in the captivating sprawling Isiolo landscape and beyond.
The air is cool and fresh, the whispering winds feeling like they will lift me up and take me on a floating dreamer ride.
Soon, I realise it's time to go down the staircase. If I thought climbing up was scary, the descent was scarier.
With shaky knees, I carefully go down the stairs with calculated moves. I almost miss a step on the third staircase, sending a wave of terror through my spine.
On our journey back, we make a stopover at Subuiga Hill to capture the underground elephant tunnel located a few metres from the Subuiga-Isiolo turn-off.