Five fun things to do in Naivasha
We've all heard of the term "twende vasha" a common phrase among the "Cheers Baba" crowd of Nairobi and it's no accident that Naivasha is a popular weekend and holiday destination.
The reason behind Naivasha's popularity among adventure and fun lovers stems from the fact that it is home to a variety of hotels, camping sites and of course, the beautiful Lake Naivasha.
So if you are looking to go to Naivahsa for some fun, here are five MUST do things:
Mountain biking, rock climbing and camping at Hell's Gate National Park.
Did you know that the famous movie the "Lion King" was set at Hells Gate national Park? Did you also know that it derives its name from the intense geothermal activities within its confines?
The park set at the heart of the Great Rift Valley has spectacular scenery including towering cliffs, water-gouged gorges and stark rock towers.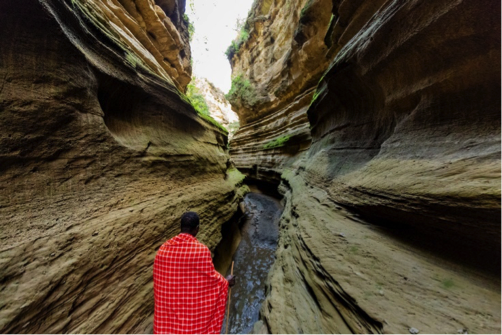 For adventure lovers, this is the place for you as you can cycle within the park teeming with animals among them zebras, giraffes, impalas and buffaloes.
The rarity of huge carnivores in the park make it safe for mountain biking, walking and camping.
For the adrenaline lovers, climbing the 25 meters high Fischers Towers offers an opportunity to get your blood rushing.
Climbing gear is offered for hire on location so all you have to do is show up!
Spa day at Olkaria Geothermal Spa
Who doesn't love a visit to the spa? Getting pampered with massages, aromatherapy, pedicures, manicures sounds relaxing and magical, right?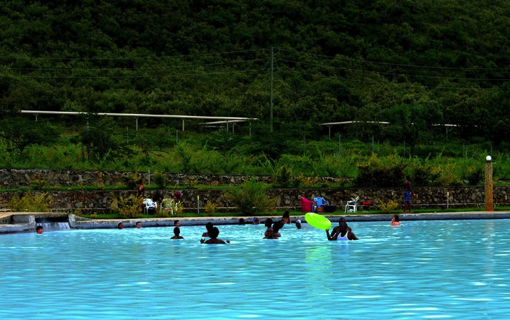 The Olkaria Geothermal spa is one of a kind because it is powered by Mother Nature. The spa offers recreational and therapeutic swimming in a pool that can accommodate up to 400 people and water at a temperature of 30 – 40 Degree Celsius.
Apart from the relaxing effect the geothermal water provides, it is full of minerals like Sulphur and silica which have healing effects for diseases such as arthritis. In addition to this, tourists can enjoy sumptuous meals at the cafeteria and beautiful sundowners at the bar.
Hike to the top of Mount Longonot
If you won't do it for the sheer adventure of hiking through a forest to the top of the mountain and a look at the magnificent crater at the top, then do it for the scenic view of the Great Rift Valley from the top.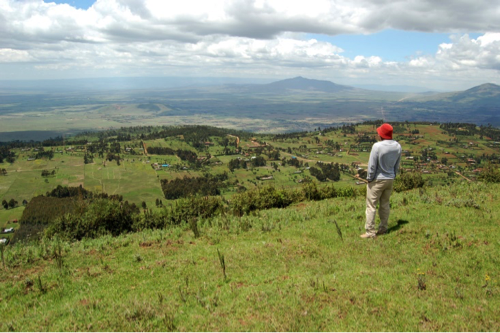 The hike and round trip around the crater takes around 4 hours and it is worth every muscle ache you may get because the view from the top will definitely be worth it!
To have the most fun on the hike, go with a fun group of friends, take lots of pictures, and carry water and snacks.
One last thing, a walking stick will come in handy for balance especially on steep slopes.
Indulge in juicy nyama choma at Kikopey
Nyama Choma, if your moth doesn't water at the sound of this, the aroma of meat getting grilled over hot coal definitely will.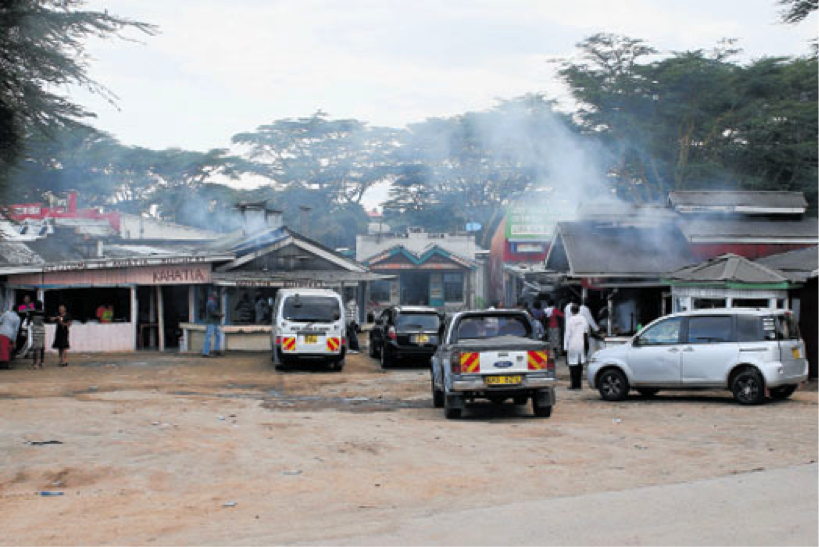 Even though this Kenyan delicacy is found in most towns, Kikopey, located 124 KM from Nairobi on your way to Nakuru has arguably the most juicy and tasty nyama choma.
Strategically located between Nairobi and Nakuru, its prime location will fend off the hunger pangs.
Go Bird Watching at Lake Naivasha
The best way to go about this is, believe it or a not is by boat ride around the lake. The lake is fairly shallow with the average depth being 5m, ideal for supporting a variety of birds.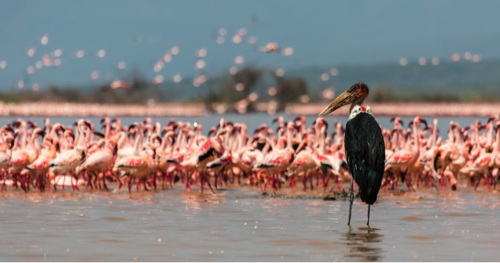 Some of the birds you can expect to see include pelicans, cranes, marabou storks, geese, giant kingfisher, herons, fish eagles among other varieties of birds.
We'd name them all, but where is the fun in that? To spice up your trip, get your hands on a good camera, take a couple of beautiful shots that you can print and frame to make beautiful décor for your home.
To see what more fun activities Naivasha and the greater Nakuru County has to offer, visit http://visitnakuru.com/ .