Fun in the land of midnight sun
TRAVEL & DESTINATION
By Shamlal Puri | Mar 13th 2016 | 4 min read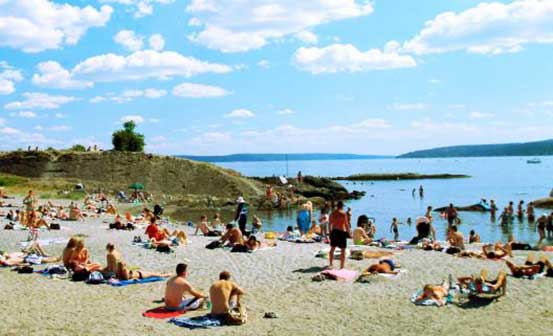 When most people think of Oslo, the capital of Norway, their minds are switched on to the annual Nobel Peace Prize or that part of the world where it is very chilly.
This is also the kind of soundtrack one hears when planning a holiday in Norway — that it has cold winters and gloomy days when temperatures plummet to as low as minus 24 Celsius. That is very frightening.
Agreed, there are only six hours of daylight and 18 hours of darkness in winters but both winters and summers in Oslo can add a sparkle to a good holiday.
Remember, Oslo is the third most expensive city in the world, after Tokyo and Osaka, according to the Economist Intelligence Unit's annual study.
A loaf of bread costs nearly seven dollars, an equivalent of Sh715.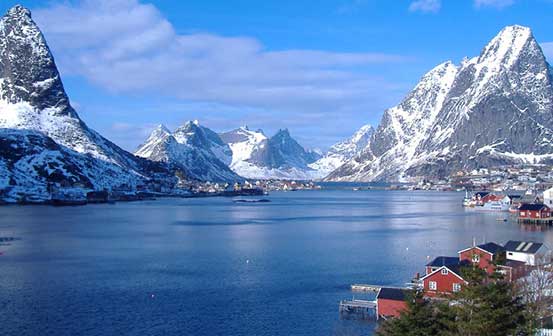 There is more to Oslo than just Norway's weather. This city in eastern Norway is tranquil with its wonderful village-like quality.
By standards of European capitals, its population of 650,000 is very low.
Oslo not only has modern buildings but also acres of greenery and agricultural land that give one a sense of being in a lush countryside. The city is surrounded by green hills and mountains.
From stunning fjords to forests and fantastic food, Oslo has a lot to offer tourists.
Further afield, two flight hours away in northern Norway is Tromso city, gateway to the Arctic where the sun never sets in the summer and revellers enjoy picnics in the midnight sunshine between the months of May and July.
Back to Oslo, the city occupies an arc of land at the northern end of the Oslo Fjord — the 112-km inlet that juts into Norway from the open sea.
Many newcomers are fascinated to know that there are 40 islands within the city limits.
At 0.56 square kilometres, Malmoya Island is the biggest of them all. There are 343 lakes in Oslo. The city centre lies at the end of the Oslo Fjord from where it spreads out to three districts .
Oslo is popular as a holiday destination not only in the summer but also in winter when its ski zone kicks into action.
Places such as the Tryvann Resort have 14 ski slopes which are a delight for enthusiastic skiers. You can enjoy snow in Oslo up to April.
There are more ski resorts as you venture to the north of Norway.
The top attraction in Oslo is the Opera House, a striking building of granite, glass and marble, resembling two slabs of ice. Norway's home of opera is barely eight years old.
The Royal Palace opens its doors to the public in the summer. It has the royal residence and is the home of King Harald V and Queen Sonja.
Enjoy a one-hour guided tour through some of the most beautiful state rooms in the Royal Palace. Visit rooms such as the Cabinet Cloakroom, Cabinet Parlour, Council Chamber, King Haakon VII Suite, Upper Vestibule, Bird Room, Mirror Hall, Family Dining Room, Small Ceremonial Room and the big Banqueting Room.
With Oslo having many islands around it, often there is the temptation to go island-hopping.
There is no shortage of sightseeing opportunities either by boat or helicopter taxis.
Normally, summer is the best time for going outdoors in Oslo's finest open spaces such as Frogner Park with over 200 bronze and granite life-size sculptures by the celebrated Norwegian artist Gustav Vigeland.
You need to have a bottomless purse for shopping in Oslo but many visitors see no harm in window-shopping. The two major shopping streets are Hegdehaugsveien and Bogstadveien.
Oslo's leading and oldest department store is the 277-year-old GlasMagasinet. Moods of Norway store also attracts those looking out for Norwegian fashion brands.
There are numerous shops such as the modern Aker Brygge Mall which is not only a shopping centre but also a dining and entertainment venue by the waterfront. It is so popular that 12 million people visit the store every year.
Many of the top shops are in the streets off the main boulevard — Karl Johans Gater — near the Royal Palace.
Oslo's East End district of Grunerlokka is packed with small shops which stock gift items.
Oslo has some very good restaurants and cafés where one can enjoy drinks and local cuisine that largely comprises meats and sea food.
Oslo is also the home of Norway's iconic painter Edward Munch. The museum bearing his name contains more than 1,000 of his works. The National Museum also displays his greatest hits — versions of Madonna and The Scream, alongside works of Picasso and Van Gogh.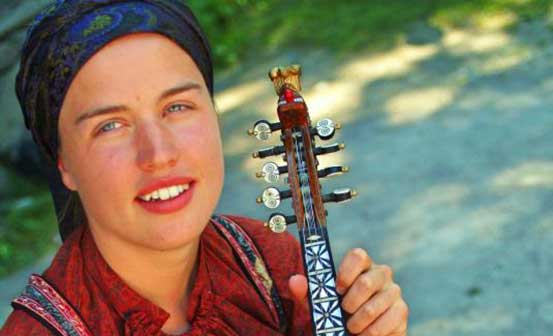 An interesting exhibition can also been seen at the Nobel Peace Centre which occupies a building of an old railway station at Radhuplassen.
Its displays relate to the current laureate and interesting insights into previous winners which includes icons including Prof Wangari Maathai, President Barack Obama, Nelson Mandela and retired Anglican bishop Desmond Tutu.
Oslo is a truly cosmopolitan city and a melting pot for people from all over the world. It has a substantial African community.
Official figures show that there are nearly 98,000 first and second generation African migrants in Norway of which some 34,000 live in Oslo.
Somalis top the list with some 35,000. There are some 1,700 Kenyans living, working or studying in Norway.