Team 24:7, Samurai face off in Soldier's Salute final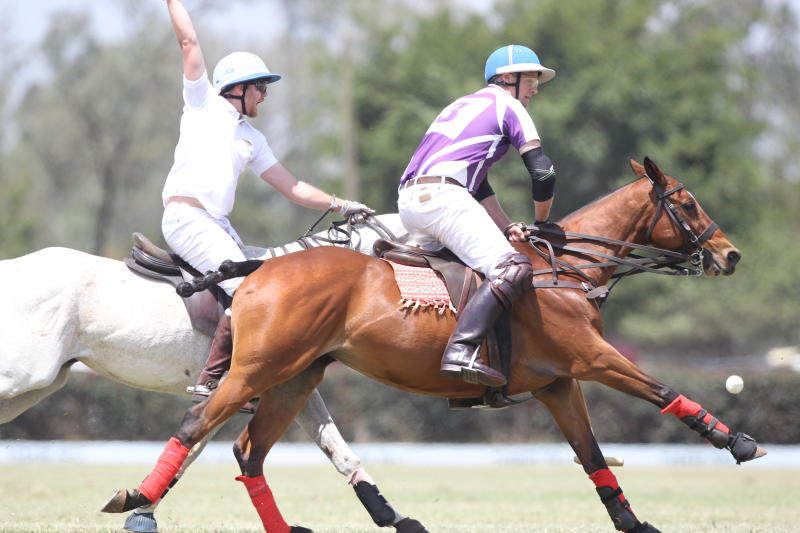 Samurai and Team 24:7 will face off in one of the toughest final matches of the Soldier's Salute Championships at Nairobi Polo Club today.
This was after both sides dismissed their opponents in the round robin matches at yesterday.
It was a good day for handicap 2 Phillip Arunga and handicap -0.5 Simon Muchene who starred for Team 24:7 in their 6-1 victory against Radio Africa who could not match the pace and marauding skills of their opponents.
Arunga and Muchene each scored a double with Silke Hampson and Kelvin Kaniu adding the other two goals for Team 24:7 to secure a date with Samurai.
Mina Stiernblad scored the consolation goal for Radio Africa whose other team members included Johnson Asenga, Phylippa Gulden and Izzy Stichbury.
Samurai team of Raphael Nzomo, Louis Roumeguerr, Hiromi Nzomo and Eva Kamau won their two matches against Ultimate and Tusker Malt in the round robin series to lead the table standings with four points.
Nzomo's team conquered their opponents with ease with an aim to lift the title just the same way they wrapped it up in the Davis Cup Championships two weeks ago.
First, Samurai defeated Tusker Malt 2.5-1 and before overcoming Ultimate 4-1 in the two chukka round-robin matches.
Shujaa fail to impress at Malaga 7s
Kenya Sevens yesterday picked their first win after coming from behind to defeat France 26-15 but that could not prevent their downfall at Malaga Seve