Chess: Kenyan players firmly in driving seat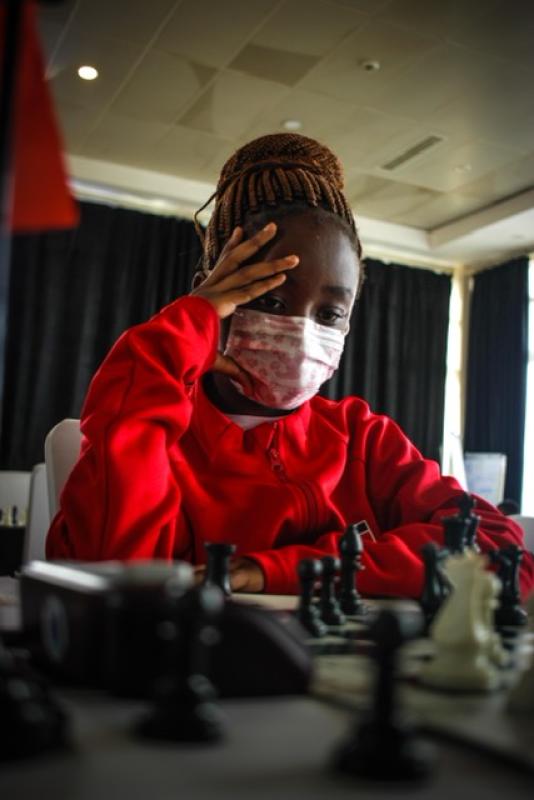 Kenyans Robert Macligeyo, Aguda Lwanga, Austine Mwtiti, Elizabeth Cassidy and John Murege are in the lead pack as Africa Individual Schools Chess Championships entered its third day yesterday, in Nairobi.
The five had a perfect score of three wins to stay in contention for a podium finish in various categories.
Macligeyo beat Ugandan Nkuutu Grace Gilbert in their under-17 category fixture, while Aguda Lwanga dispatched South African Govender Lesharn in the under-15 category.
Mwiti Austine won against Samuel Wanjala in an all Kenyan under-13 affair.
Elizabeth Cassidy, who won silver at the Africa Youth Chess Championships in Ghana in September, won her third match against Naido Kajol from South Africa and is among the leaders in the under-11 category.
The fifth Kenyan, John Murage, beat his compatriot Eli Osidiana in an under-9 open match.
Other Kenyans who won their round three matches were Nathaniel Manyeki, who beat Mulwanyi Kiwanuka of Uganda, Namuseyi Raymond who beat Namangale Alipo of Malawi and Riziki Kuka, who edged out Itoya Gabriella.
Harry Kags beat Mugambe Kiwanuka Ssali-Mukasa of Uganda, Wambui Bernice defeated Reddy Deeya of South Africa, while Mercy Ingado beat WCM Joubert Natasha.
The eight-day tournament is bringing together 165 players from 10 African countries and this is the first time that Kenya is hosting the event after successfully organising the 2018 Africa Youth Championships in Kisumu.
The countries taking part are South Africa, who have the biggest contingent of 65 players, Zambia, Zimbabwe, Malawi, Uganda, Tanzania, Nigeria, Ghana, Botswana, Lesotho and Madagascar.
The competition was officially opened by African Confederation President Lewis Ncube who praised Kenya for their organisation prowess.
"Kenya has set high standards and we are proud of their organisation capacity," he said.