Athletics stakeholders rally against gender-based violence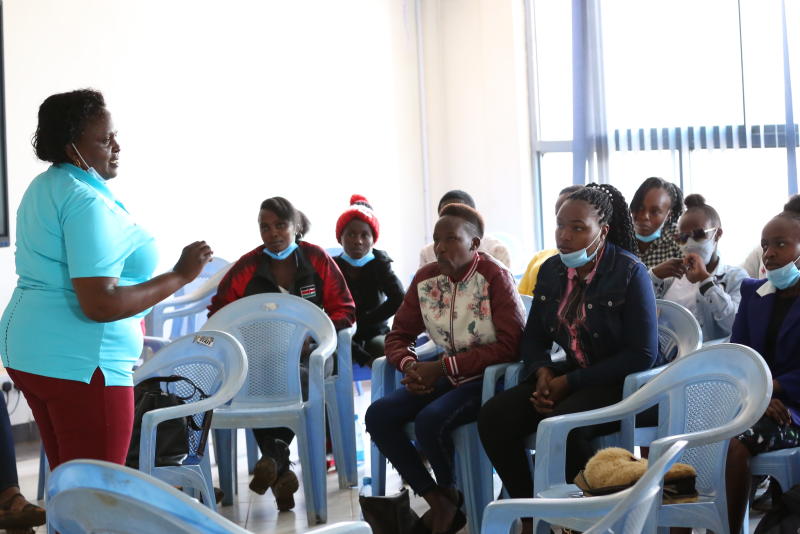 Athletics Kenya (AK) on Wednesday held their third consultative forum with athletes, coaches, managers and other stakeholders from the Eastern region at Chuka University in Tharaka Nithi county.
Similar to Ngong' and Machakos, hundreds of stakeholders from Meru, Embu Isiolo and Tharaka Nithi were provided with opportunities to speak out their minds on burning issues in the athletics fraternity.
One of the major issues that came to the fore is gender-based violence against athletes and its impacts on the victims' performance on the track and field.
AK's women sub-committee chair Elizabeth Keitany said that athletes should speak up about the vice so as to nip it in the bud.
"No kind of violence is acceptable, be it emotional, psychological or even physical. That is why we need to have this conversation now to curb the vice once and for all," Keitany said.
She admitted the need to enhance the mechanisms to enable athletes to seek help or speak out when confronted with GBV.
"I think what is coming out clearly from the conversation is that there are inadequate and inaccessible mechanisms and processes to report sexual violence in the sport. We are making sure there are better avenues of raising the alarm whenever such cases happen, be it through confidential phone calls or suggestion boxes," Keitany said.
She added that separate sessions with the female athletes in the fora have been enlightening as far as the challenges facing the sport is concerned.
"We are talking to female athletes in detail because we know we also have many flaws, by doing so, we shall be able to have a society where everyone does their roles perfectly without affecting the other because in reality most of our male athletes are also suffering in the hands of our women," Keitany, a teacher by profession, said.
She also emphasised that athletes have huge potential to drive social change and accelerate gender equality across sports, not just athletics.
Eastern region chairman Answath Maragara challenged the athletes to be honest about the issues affecting them if they are to succeed in their careers.
"I think it is now time to face this challenge head on and thus we should rally together and find solutions," he noted
Athletics head coach Julius Kirwa chaired a session with regional coaches, AK executive member Athletes' Rep Milcah Chemos held separate sessions with the female athletes while program coordinator John Kimetto held a session with male athletes. The fourth stop heads to Nyeri town in Nyeri County on Thursday.