Blomqvist maintains top spot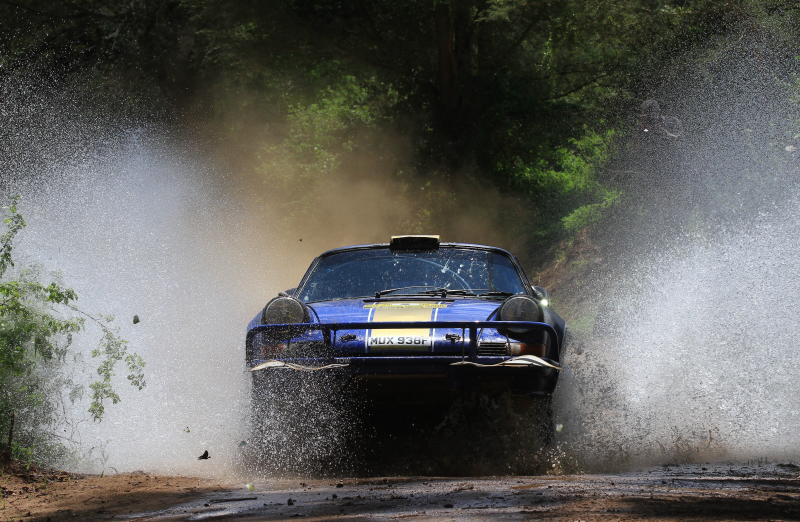 Sweden's Stig Blomqvist dominated the lead as crews enter the homestretch at the Safaricom East African Classic Safari Rally today.
Despite Austrian Kris Rosenberger putting up a spirited fight at the top of the table after the eighth day of the rally yesterday, Blomqvist proved his mettle as he stuck on top as cars returned to Whitesands Beach Hotel for an overnight stay.
Navigated by Jorgen Fornander in their Tuthill Porsche 911, Blomqvist' won the second stage 58.30Km Estate/Kileva but lost time in the third stage 75Km Maungu/Mackinon road after the steering wheel dumper broke 50Km into the section.
Rosenberger, navigated by Nicola Bleicher in a Tuthill Porsche 911, also dominated the leaderboard and contended with six seconds behind the WRC 1984 champion Blomqvist in a time of 12:11:49.8.
Onkar Rai and Drew Sturrock in a Porsche 911 lie third overall in a time of 12:42:36.
Onkar faced a challenging day after his Porsche 911 clutch slipped. In the same stage, they had to stop three times because of animal traffic.
"A lot has to be done to catch up with Stig. We just have to keep the car on the road. We have our own problems like today the clutch slipped in 3rd stage we broke our suspension in stage two. So anything can happen but still have a long way to go. In the second stage, we lost some time after stopping three times because of animal traffic,"said Onkar.
His brother, Tejveer Rai navigated by Gavin Laurence, has moved up two places in eighth place.