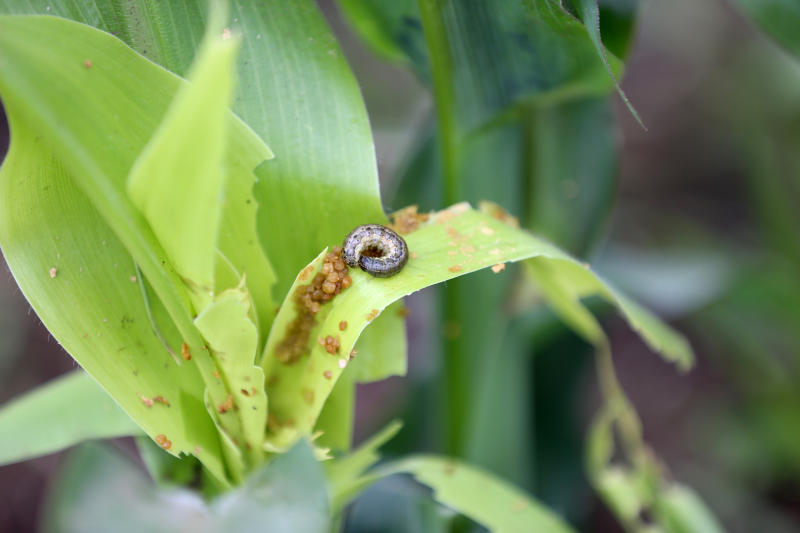 The Kenya Agricultural and Livestock Research Organisation (Kalro) is working on new crop breeds that can resist pests, such as fall armyworm.
This follows massive destruction of acres of maize in various parts of the country this season by the pest.
Kalro Deputy Director General in-charge of food crops research Felister Makini said the new technologies would help the country boost food security.
Speaking during a farmers' field day at Kalro's Embu centre, Dr Makini called on farmers to stop over-dependence on traditional agriculture and embrace new technologies and use of hybrid seeds.
She said many farmers insisted on using traditional methods of farming, despite getting perennial low yields.
"If farmers continue to ignore expert advice, the country might fail to achieve its agenda on food security and nutrition. They need to embrace the new crop varieties that have been developed by Kalro. Those in semi-arid areas need to adopt drought resistant crops such as cassava and sorghum," she said.
During the event, Kalro launched new maize varieties that do well in areas with poor soils.
According to Susan Wanderi, a researcher at Embu Kalro centre, the new varieties can do well in medium and low attitude areas and still achieve high yields.
"They will be assured of about 70 per cent yields even if the rains are insufficient," she said.
Meanwhile, Kalro continues to grapple with staff shortage and ageing scientists and researchers.
According to Dr Makini, the organisation has a shortage of 700 staff.
"Science is about experience, and if we don't acquire new staff, there will be a huge knowledge gap in research," she said.