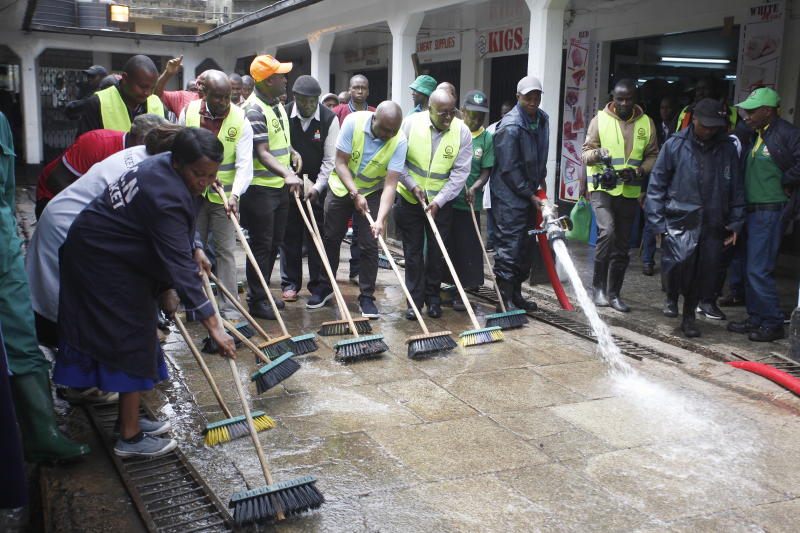 A vicious war is simmering between meattraders at the City Market over allegations of one group bribing the building's management to kick out the other.
Fish traders at Nairobi's iconic marketaccuse their counterparts, who trade in chicken, goat, cow and pig meats of ganging up to drive them out of business.
Estimated to be numbering 350, the fish traders claim that Sh3 million was raised four months ago and passed to top individuals at City Hall in a bid to have them out of the market.
Fish is sold within the market on tables allocated by the county. Each table fetches Sh50 which is charged alongside the amount of fish one has. For one tonne of fish, a trader parts with Sh1,000.
A notice by the county public health officer seen by Sunday Standard had ordered fish traders to remove all the tables and to have health licences from the county. The irony of the order is that the same county is charging the fish traders market fees paid through the Jambo Pay scheme and at the same time arresting those it finds at the building. Other meats are sold within shops which are also hired from the county. "I have been here for the last 30 years. Those who have shops have traded our right to sell fish with Sh3 million," said a trader who sought anonymity for fear of reprisal. "They are using the officer in charge of this place Mary Kagiri to push us out. Where do they want Nairobians to get fish from?"
The trader narrated a horrifying ordeal in the hands of both city council askaris and the the police. They are forced to part with Sh4,000 (for the city askaris) and Sh10,000 (for the police) to secure their release upon arrest.
"This has become another kind of hawker's harassment and those who have money are edging those who do not," the trader said. Sunday Standard sought to know from Ms Kagiri what was happening, but she snapped that she was busy organising yesterday's clean-up of the market by Governor Mike Sonko.
Ironically, she had spent the better part of the morning standing with city askaris at the market's entrance."I cannot talk to you. I am with my boss inspecting the market," she said.