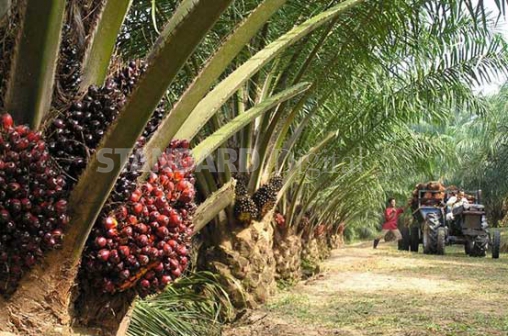 In my work as an extension services expert, of late I have noticed many farmers asking about production of palm oil having heard there is a solid demand.
To help you make an informed decision if you are towing with the idea, here are some useful basics about palm oil farming.
Growing palm oil is not rocket science, it is simple and has a lot of advantages. First, compared to other crops, palm oil is easy to plant and maintain as it does not require much time for maintenance, harvesting and marketing.
Additionally, palm oil has many comparative advantages over other crops. One it is rich in vitamins A and E and is cholesterol-free. Palm oil can be used in formulation of margarine and cooking fat. It can be used in manufacture of biscuits, ice creams, soaps, detergents, and shampoos and also as frying fat. Palm kernel oil also has variety of industrial uses.
Palm oil trees grow fast and is very sturdy once planted in the field. It is also not prone to damage by moderate drought or floods once established compared to possible extensive damage on field crops, and other fruit trees.
Read More
Less time demanding
Little maintenance is needed in oil palm farming compared to fruit farming, which requires time-demanding activities like pruning, irrigation and pesticide spraying. Something like banana production needs weekly leaf pruning, monthly fertilisation and desuckering.
Palm oil trees produce the first commercial quantity of fruit bunches in two years (or up to 28 months) after planting.
For better prospects, it is best for farmers to intercrop palm oil with corn, vegetables, peanut, or legumes.
Mature oil palm trees also require lesser amount of fertiliser compared to commercial hybrid corn and banana. They only need 18 bags of fertiliser a year. If supplemented with organic fertiliser, they would only need 10 bags of fertiliser a year.
Since oil palm farming creates a healthful environment suitable for vermiculture and production of small livestock, it is also ideal to plant them in parks and resorts. Royal, foxtail or fishtail palms give parks and resorts shade and beauty.
In fact oil palm trees can be used as ornamentals in hotels, resorts and high-ways. Corn and many fruit trees require intensive and expensive post-harvest practices each harvest. Not with oil palm farming. All that an oil farmer has to do is to harvest and deliver the fruits to the milling plant within two to three days after harvest. The earlier the delivery, the better because the quality of the oil depends on the condition of the fruits. Harvesting does not also require much labour, as in sugarcane farming.
Compared to rice and corn, oil palm is less adversely affected by climate change. Complete crop failure can happen with rice, corn, and other field crops when moderate to extreme drought or flood occurs, but not with oil palm. Because oil palm trees are heavy consumers of CO2 from the atmosphere, in the process they help reduce the "green-house effect," which causes climate change.
To sum it all, current techniques in oil palm production ensure zero waste management. For instance, the byproducts of milling are used to produce biofuel, biogas and electricity, which reduce dependence on petroleum oil.
Planting
Oil palm is planted in triangular system at a spacing of 9 by 9 by 9 m accommodating 143 plants in a hectare. Planting can be done in any season. However, the best period is during the rainy season.
Varieties: Broadly, there are three varieties viz., Dura, Piscifera and Tenera. Tenera, a hybrid of Dura and Piscifera is characterised by a thin shell and medium to high mesocarp (65-90 per cent). It is a commercially cultivated variety.
Soil, climatic requirements
Deep well-drained medium loam soil, rich in humus is the most suitable for oil palm cultivation. Oil palm requires a well distributed rainfall of 2,500 to 4,000 mm per year and a temperature range of 19-33° C. It is a water-loving crop and it requires adequate irrigation. The crop responds well to drip irrigation and yields are reported to increase by at least 20 per cent. In areas where rain doesn't meet the water demands, production can be negatively affected. In such cases, water deficit should be supplemented with irrigation. Oil palm requires adequate irrigation, as it is a fast growing crop with high productivity and biomass production.
Annual water requirement is in the range of 1,300mm.
Fertilisers are preferably applied in 3-4 split doses. Application of green leaf manure or compost is advantageous, especially where the soils are poor in organic matter. Oil palm starts bearing from 4th year onwards and its economic life varies from 30 to 35 years. The yield of oil palm varies according to age and management. Under average management conditions.
The writer is an expert on sustainable agriculture and agricultural innovations