Allow referendum, Parliament pleads as county assemblies say right steps were followed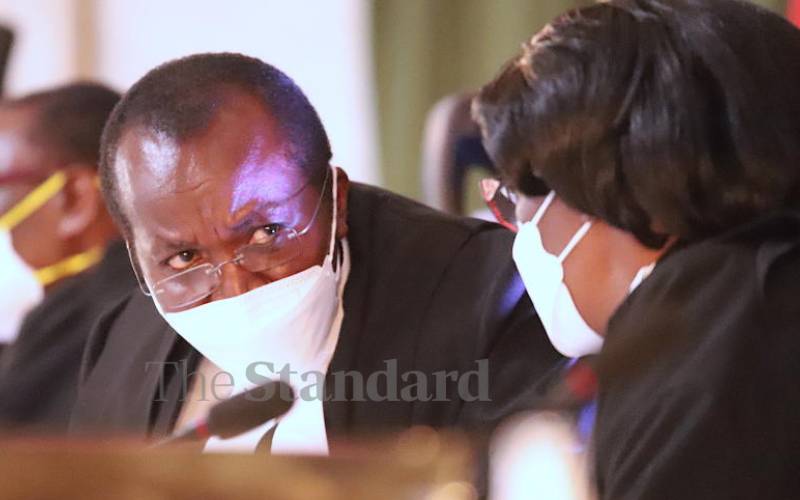 Parliament has defended its decision to pass the Building Bridges Initiative Bill even as it pleaded with the Court of Appeal to allow the constitutional amendment process to continue.
Both the National Assembly and the Senate joined those seeking to overturn the High Court judgement which scuttled the BBI Bill.
Their lawyers argued that the judges relied on foreign materials to usurp the people's power in determining how they want to be governed.
They were joined by several county assemblies who also supported the appeal to restore the BBI push on the basis that they are the people's representatives and were satisfied with the proposals before endorsing the Bill.
Lawyer Josephat Kuyuni representing the National Assembly told the Appellate Court that the High Court judges rushed to make their decision even before the legislators had debated and passed the Bill.
Separation of powers
"It is worth noting that the petitions challenging BBI were filed even before Parliament and the county assemblies passed the Bill.
"We are left wondering what the judges would have based their decisions on if the county assemblies had rejected the BBI Bill," said Kuyuni.
Lawyer Job Wambulwa for the Senate added that it was not justifiable for the High Court to determine a dispute which was being handled by legislative bodies as it amounted to violation of the principle of separation of powers.
According to Wambulwa, the Senate raised an objection before the High Court on the basis that the judges lacked jurisdiction to determine a dispute which was non-existent but the plea was ignored.
Njoki Mboshe representing the Kiambu County Assembly argued that the president is a symbol of national unity and it was wrong for the High Court to fault him for taking steps to promote the BBI as a means of uniting the country.
Subjected to debate
"BBI was anchored on building unity and any steps President Uhuru Kenyatta took to promote the popular initiative was within his constitutional mandate to ensure that the country is united," said Mboshe.
Contrary to the High Court finding that there was no public participation in the BBI process, Mboshe said all the 47 countries had a chance to give their views and the public were invited to forums to comment on the document before it was subjected to debates.
She added that nobody can take away the people's right to amend the Constitution through a popular initiative and that the Appellate Court should set aside the High Court judgement to pave way for Kenyans to exercise their right in a referendum.
Download the BBI Judgement by all seven Judges - Civil Appeal No. E291 of 2021