Why parents choose to homeschool their children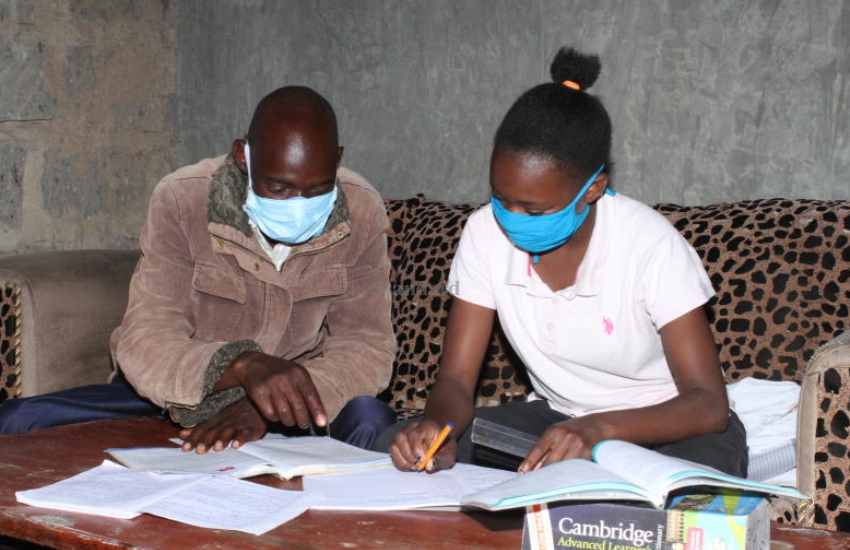 In an education system where quality in public schools is thought to be wanting due to a lopsided teacher to student ratio, inadequate infrastructure, and drab policy structures to cater for learners with various special needs, a parent might begin thinking of homeschooling.
The concept of homeschooling, which is largely seen as yet another Western proclivity, is slowly gaining attraction, mostly among the middle-class.
A parent would choose to homeschool their child for many different reasons. Children are often homeschooled because parents feel they can give them a better educational environment as opposed to what a conventional school offers.
These reasons could range from bullying to learning difficulties, physical disabilities to health issues.
So what, really, are the pros and cons of homeschooling? And how, exactly should a parent go about it?
It is imperative to note that dissatisfaction with academic instruction is one of the most compelling reasons why parents decide to homeschool their children. Homeschooling gives parents more insight into what and how their kids are learning.
With crowded classrooms and fewer resources, it is more difficult for teachers to provide one-on-one instruction to students. However, with homeschooling, parents can use a state-approved curriculum and provide the personalised instruction that is often missing in today's public schools.
Parents also can supplement their children's learning with additional vocational lessons. And they can spend as little or as much time as needed on each subject to ensure their children are learning the material and feel confident they have mastered the course lessons.
Take a quick survey and help us improve our website!
Take a survey
Human resources
Children with learning disabilities or physical handicaps do not often thrive in public schools due to limited human resources and infrastructure to support their kind of learning.
With limited resources and time, it is difficult for many of these children to get specialised treatment.
By homeschooling, parents can use specialised learning experiences for students with learning differences. This approach allows for personalised learning tailored to meet the learner's needs, preferences, and aptitudes.
The other benefit of homeschooling is that in most cases you can seek the services of specialised expertise in speech therapy, dyslexia, physical handicaps, remedial classes, art, music, et cetera. This gives you even greater flexibility as a parent to make sure your child has the best of all possible worlds.
On the flip side, however, homeschooling presents a myriad challenges.
For starters, it could prove costly to hire not only qualified, but licensed tutors of good standing who are good at what they do.
A child who is homeschooled doesn't have the benefit and/or convenience of school facilities such as a library, gymnasium, science lab, or art studio and sports activities.
Some parents who homeschool their children form groups so their kids can go together to take art classes and take part in other group learning activities like field trips. Although commendable, these activities cannot quite be a substitute for those offered in school.
Looking at the school as an agent of socialisation, these learners' social life effects can be another possible disadvantage for homeschooling.
All children need to have friends and be around other children. Some homeschoolers may feel cut off from their peers, or feel like they spend too much time with their families.
Parents who homeschool their children must always make efforts to ensure their children have a social life. For instance, groups of homeschooled children may get together regularly to learn together or just socialise. And like any child, they may be on sports teams, in dance classes, or take part in other activities outside of school. This enhances collaboration skills and other social aptitudes.
What of transition?
Many families have homeschooled their children from the early 1990s using a variety of curricula, including the 8-4-4 and IGCSE.
Such children have completed high school education through homeschooling and have been admitted to universities inside and outside Kenya, and several are already employed, while others have ventured into entrepreneurship.
This is a clear indication that homeschooled children have quite a clear pathway in transitioning to higher levels of education.
Universities typically assess students for admission using the results of the Kenya Certificate of Secondary Education (KCSE) whether a candidate sits for the exam in a public or private school, or is privately registered as would typically be the case for home-schooled candidates.
For home-schooled students going through other curricula, the Kenya National Examinations Council has a system of interpreting results to indicate their 8-4-4 equivalents, thereby enabling universities to make informed decisions about admissions.
Proponents of homeschooling believe that children thrive better in a safe, comfortable environment with which they are familiar.
Fitting in
Homeschoolers believe the home is the safest, most secure environment in which a child can learn. A child does not have to deal with peer pressure or with fitting in with the popular cliques at home.
This gives the child the opportunity to focus on the lessons being taught and on the educational expectations required of him or her.
Homeschooled students do not have to worry whether they are wearing the right clothes, shoes, or are shopping at the right stores, or playing the right video games. Since there are (usually) no other children around, homeschooled children learn in a relatively calm, peaceful environment, and – most importantly – they usually have the opportunity to work at their own pace and in their own style. For some, that spells the difference between success and failure.
Regular public school classrooms are not, by nature, relatively calm environments, especially at the elementary school level or even a typical inquiry-based lesson in middle school or high school. However, that does not mean a student cannot thrive in such an environment. In fact, supporters of traditional schooling argue that the 'chaos' of the classroom is actually what children need to succeed.
Proponents of the traditional school system believe that children should interact and work with one another to build real, vital skills needed. However, the goal of education is not to teach students simply how to read, solve math problems or scientific equations. Schools, as agents of socialisation, teach children new skills and how to apply them through meaningful interactions with their peers and teachers.