When two family advocates head in different directions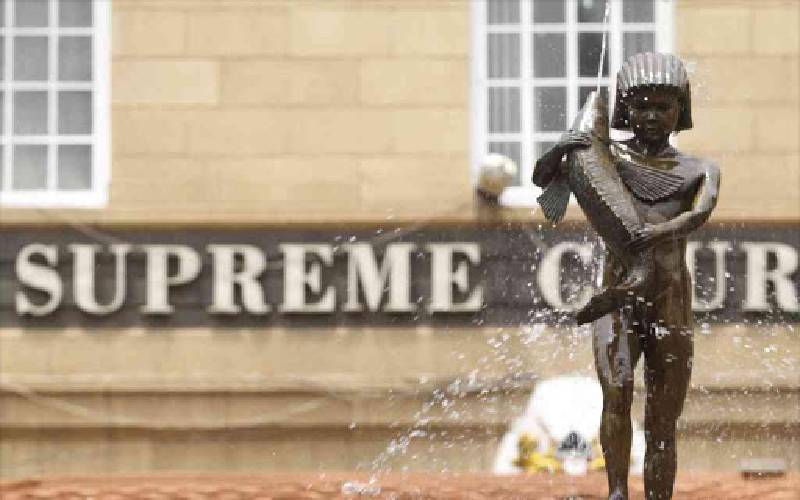 In what some would call a strange twist of fate, two strong family advocates went their different ways this past week. On Tuesday afternoon, the family and friends of Justice Martha Koome were up the moon celebrating her nomination as the next Chief Justice.
The Lady Justice fought a tough battle to beat nine other candidates – including senior judges and prominent lawyers – who appeared before the Judicial Service Commission (JSC) for the post. She is now poised to make history as the first woman Chief Justice in Kenya.
On Thursday evening, the family and friends of Doctor Stephen Karanja were mourning the loss of the prominent obstetrician and gynaecologist. The celebrated doctor lost what is reported to have been a nine-day battle with Covid-19. This is vastly unfortunate because, whereas Dr Karanja is now mainly associated with his strong opposition to various mitigation measures against the spread of the virus, that was not necessarily the true Karanja. The outspoken doctor was a firm believer in the sanctity of life and a strong advocate for the family.
Interestingly, family is the springboard from which Martha Koome and Stephen Karanja sprung into prominence – Martha through Fida and Karanja via the Pro-life Movement. The two, however, have looked at the family through different lenses. With an almost diametrically opposed stance, it is unlikely that Karanja and Koome would have shared a family platform, except perhaps for a high octane debate.
Taking a primarily human rights perspective, Martha has viewed family issues as matters that should be addressed mainly through a legal framework. She has therefore distinguished herself as a liberal defender of and champion of human and gender rights. Through this, she has received accolades locally and internationally.
Karanja has approached family matters primarily from a religious and cultural perspective. A stickler for the law of God, Karanja distinguished himself as a fearless defender of the right to life – from the womb to the tomb. Severally, he precariously stuck his neck out to speak for the rights of the unborn. He was recently an expert witness in a case in which the Federation of Women Lawyers (Fida) sued the Ministry of Health for withdrawing abortion guidelines.
In another case, in which obstetrician and gynaecologist Dr John Nyamu faced murder charges for allegedly performing abortions, a group of doctors led by then chairman of the Kenya Medical Association, Dr Stephen Ochiel, called on the association's 5,000 members to raise funds for Dr Nyamu's defence. However, Dr Karanja and Dr Jean Kagia – a fellow gynaecologist – also mobilised a group of about 400 members of the medical association to oppose any show of support for Dr Nyamu. Though the case did not succeed, Dr Karanja showed his mettle for standing up for his convictions.
Martha has equally been unbowed when it comes to standing for her beliefs. In 2016, during the interview for the post of a Supreme Court judge, she confidently told the JSC that she would allow rape victims to procure abortions.
Take a quick survey and help us improve our website!
Take a survey
In 2019, she was one of three judges that granted the LGBTQ community the right to form an association. Just about two weeks ago, she stirred an animated debate on Twitter when she declared that in a marriage, property acquired by a spouse before marriage belongs exclusively to that spouse. These are radical positions in a conservative society such as ours.
In spite of this stance – which Dr Karanja would have certainly considered to be against the Christian faith – Justice Koome openly acknowledged a divine causality in her nomination.
"This is the hand of the Lord. I am a servant of the Lord and I see this as a higher calling from the Lord for me to serve people," she declared upon receiving the news. Truth be told, should she be confirmed as the Chief Justice, she may have to make an ideological shift, if she is to be true to that divine calling. In the meantime, Dr Karanja may be enjoying a heavenly lap of honour, having fought a good fight – especially for the lives of the unborn.