Tecra inquest told how island love hit the rocks and sank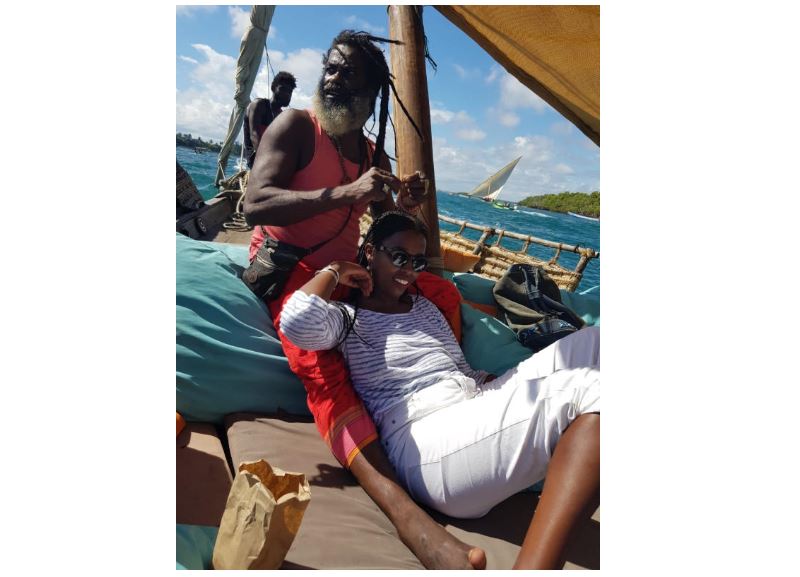 The search for justice, truth and closure for the family of Keroche Breweries founders over the mysterious death of their daughter Tecra Muigai is dredging up painful memories.
The inquest into her death began on Tuesday, and has so far provided no answers.
Tecra's death remains a mystery, but what people find more intriguing is how a bubbly and ambitious woman destined to inherit the family's business empire could fall in love with Omar Lali, a man almost twice her age.
What baffled all the witnesses was that they could see the danger signs in Omar's behaviour and tried to convince Tecra to break off the relationship.
But, apparently, she was blinded by love, and thirsted for the companionship and affection of the fisherman and boat operator in Lamu archipelago.
As the inquest proceeded before Magistrate Zainab Abdul, no one seemed to know how the relationship began, with some of the witnesses saying Omar might have used witchcraft to win the heart of the heiress who acted as if she was under a spell.
But the witnesses were unanimous that Tecra would not have died had she listened to them and ended the relationship.
They were also convinced, according to their statements that Tecra was tired of the relationship and had planned to ditch Omar as soon as the curfew that was imposed after the outbreak of Covid-19 was lifted.
Sitting side by side throughout the proceedings, Keroche Breweries chief executive Tabitha Karanja and her husband Joseph Karanja wore the pain of parents searching for justice for their daughter whose promising life was cut short after she allegedly fell in a house in Lamu.
The couple endured long court hours as they followed the proceedings, keen not to miss any statement by witnesses.
The family might have come to terms with the fact that their daughter is gone forever, but they are not convinced by the reasons given by the Director of Public Prosecution when he dropped murder charges that had been preferred against Omar.
When she stood in the dock to testify, Mrs Karanja detailed how her daughter used to fund Omar's lifestyle and the pain her family has endured since Tecra's death on May 3 last year.
"She was a young girl working very hard to help others. She was one of the pillars of our family but her promising future was cut short.
"As a family, we are yet to see justice not only for her but also for other young people who go through the same fate."
Fairy tale romance
In an attempt to piece together how the fairy tale romance between Tecra and Omar turned into a rocky relationship over the 10 months that it lasted, the prosecution brought Massimiliano Richiedei, an Italian who was in school with Tecra and who witnessed their first encounter in June 2019.
Richiedei testified that he had joined Tecra on a trip to Lamu and that it took only one week of her stay there before Omar hit on her.
"She was at first very skeptical about Omar and asked me why she was meeting him in the first place. She even asked me to get her a rosary but later, she became close with him and told me there was something special about Omar that I could not understand," said Richiedei.
That encounter marked the beginning of the turbulent relationship as narrated by both Tecra's househelp and personal driver who witnessed how unstable the relationship was.
Anne Waithera, who was Tecra's househelp, painted Omar as a domineering person who did not want to associate with her lover's family but depended on her money to entertain his own family and friends from Lamu.
"He was very violent and wanted to control everything Tecra did, including deciding who would meet her on any day.
"He also didn't want Tecra's family and when she invited her parents to come and meet them in Naivasha, Omar escaped and went to hide in a bush until sunset," she said.
Tecra's driver, Eric Cheruiyot, testified that he almost fought with Omar while they were on a trip to Dar es Salaam as Omar became aggressive, abusive and bullied anyone who came close to Tecra.
Cheruiyot said he saw it all from the time the romance started in Lamu; how it evolved into escapades that took them to various scenic sites and resorts in Kenya, Tanzania and Zanzibar before ending in a tragic fall and Tecra's death in a Nairobi hospital.
"Tecra would try to cool him down but he became very angry and started abusing her. I confronted him and told him that he could not abuse my boss in my presence but he turned on me with threats that he would do something bad to me," he said.
According to Cheruiyot, he was the one who at times was given money to send to Tecra through Omar's phone but the man would keep the cash and keep his lover in the dark.
Mrs Karanja also testified that in eight months, her daughter had transferred more than Sh1.2 million to Omar's account through bank and mobile money services. She was also showering him with gifts, drinks and holiday trips.
According to the Keroche Breweries founder, it was strange that her daughter was sending money to someone who had not worked for it, something she had never done before.
"This was very suspicious given that Omar was old and Tecra was very young. It would have been vice-versa, for him to send her money.
"And if Tecra was the one giving him money, then there was something very wrong with their relationship," said Mrs Karanja.
Tecra's brother, James, and his girlfriend, Victoria Marcella, said they tried to separate Tecra from Omar but failed.
According to James, Omar might have used charms and magic on his sister given she had 'good taste' in friends based on her past relationships. He was surprised that she had fallen for Omar who was not her type.
Marcella testified that it was not a typical relationship because Omar did not care about Tecra. She revealed that she disagreed with him and told him he was an old man who was not fit for her prospective sister-in-law.
The first round of the inquest ended with the magistrate summoning Omar to appear during the next proceedings on May 4. The reason given was that his name was adversely mentioned by the witnesses.