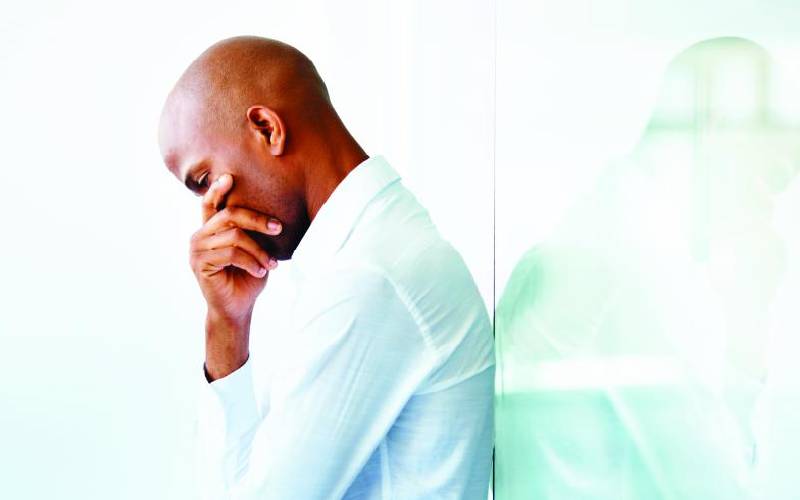 Many people have not been able to position themselves well for success due to lack of progress in their lives. If you are really determined to cultivate the spirit of a winner, you need to move forward. That is, to advance, carry on with your life, take action and cause positive influence.
In the book of Deuteronomy, Moses reviews the history of Israel and narrates the journey from Kadesh to the frontier of the Amorites. They had turned and journeyed into the wilderness of the Red Sea. The Lord spoke to him, and they compassed Mount Seir for many days. And the Lord said to him, "You have skirted this mountain long enough; turn northward."
Do not to focus on the negative or let your past mistakes haunt you in your present. You must purpose to focus and concentrate on the goodness of God, which will give you hope and faith. The Israelites' unbelief and rebellion had delayed the fulfilment of God's promise of Canaan.
Have faith and obey his instructions and commands. If you continue circling the mountain of bitterness, unforgiveness and failure, you will realise when it is too late that success has eluded you. What are the prerequisites of progress? First, open your eyes to what is going on around you. This way you will get to know what, when and how to do things; and expose yourself to any upcoming opportunities.
Second, love and treat people right. Love causes you to connect to the right people. Apostle Paul gives three important virtues in life: faith, hope and love. And the greatest is love! Third, develop faith. Learn to replace fear with faith. Mark Twain says, "Courage is resistance to fear, mastery of fear not the absence of fear." Fourth, curb your weaknesses. Ask the Holy Spirit to reveal to you any weakness or attitude that puts you down and trust God to overcome it.
Fifth, worship God in spirit and truth. This is your most important duty. Sixth, learn to take rest. Resting and eating well revitalises, offers an opportunity to strategise on the next move, brace up for success and to move forward. Certain obstacles may hinder your progress. One is negative vows or utterances. Vows are solemn promises or assertions by which a person is bound to an act.
They are conditions. Be careful not to speak negatively about yourself or others because 'words are life'. Two is cursing. A curse is a kind of past event that can hinder us from moving forward. In Jesus name, curses are broken and blessings released, which makes one new creation, blessed and highly favoured of God.
Three is cults and false religions. Many young people are being lured into this trap of the devil which prevents them from fulfilling God's will for their lives. People who are involved in these cults and false religions need to have any connections made broken; because they give Satan a foothold in their lives. Four is a sin. Satan gains rights in people's lives through sinful behaviour or even criminal activities in their family tree. This gives the enemy access rights on which he makes claims on us. With the authority we have in Christ, we can claim freedom from satanic interferences in our lives that came as a result of the sins we committed.
Five is trauma or past failures. Bishop David Oyedepo says, "There is a place you can desire to be but for you to get there, you must stop looking at where you have been. If you do not let the past be the past, you are likely to pass away with it."
Many people have been hampered from moving forward and have become victims of mark-timing and stagnation due to the trauma or abuse they have experienced. For instance, a person may decide not to try to have any children because of a past miscarriage. Others may not remarry because of the trauma of losing a spouse. Others may decide not to venture into another business because the previous one failed.
Every person who has achieved greatness in life has had to face the challenge of letting go of the past and pressing on to the promise of a better future. Jesus, Moses, Mandela, and others all carried scars of traumatic experiences, but they became great by choosing to forget the past.
Bishop David Muriithi, Founder & Overseer at House of Grace International Ministries