Mombasa lawyer loses Sh20 million to 'mganga hatari'
THE STANDARD INSIDER
By Joackim Bwana | Nov 21st 2020 | 3 min read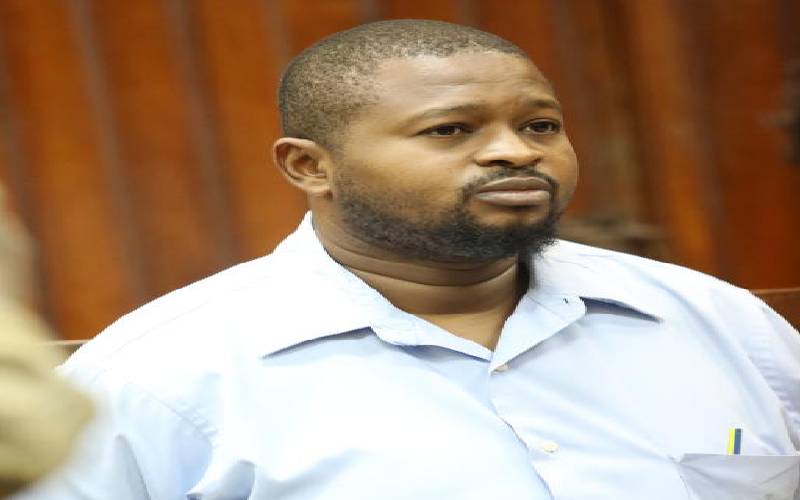 A Mombasa lawyer charged with stealing Sh20 million from his client told a court the money was swindled by a mganga from Tanzania. Witchdoctor
Musa Ngare Aziz told Senior Principal Magistrate Francis Kyambia that he contracted a Mr Mohammed, a witch doctor, to help him sell red mercury reportedly valued at over Sh100 million. The mercury was purportedly in the possession of a woman identified as Sarah from Samburu.
Mohammed took Aziz through ritual including meeting with 'invisible sheikhs' in dark caves in Mombasa, besides other rituals in Tanzania to help in selling the mercury to increase his fortunes.
But it was the beginning of his financial drain, physical torture and death threats, said Aziz, who confessed to his parents after recovering from a road accident that, "I had been conned a lot of money mainly belonging to my clients."
Aziz said a friend introduced him to Sarah as a client in need of legal services to sell mercury. Sarah in turn, introduced him to the mganga ostensibly after failing to find a buyer. Since the deal was purportedly worth Sh105 million, a lawyer was needed. Aziz was taken to a house in Kisauni belonging to a woman identified as Mama Agnes.
"I went to verify the mercury, Agnes poured it on a razor blade and it turned black and while my friend's blue pen turned red," Aziz told the court.
"However, Sarah claimed to have seen a snake in the mercury and was told by elders that only Mohamed could help because there was something bad halting the transaction, which needed cleansing," Aziz narrated.
He added that he used his own and client's money for Mohammed's costly rituals for which he was brought before the court charged with stealing Sh20 million belonging to his client, Majid Rashid Abdalla, on diverse dates between October 6 and 27, 2015.
The police haven't arrested Mohammed or the 'invisible sheikhs' as they apparently are afraid of venturing into the dark caves.
Aziz told the court that the invisible sheikhs asked for a bag, which disappeared but was returned full of cash equivalent to Sh105 million - the value of the mercury. The bag was then closed and keys handed to Aziz to open once the sheikhs secured a buyer for the mercury.
He said Mohamed had asked him and his team to bring with them Sh20,000 as entry fee into the cave and a big bag. He was told to place Sh300,000 in the four corners of the bag totalling Sh1.2 million.
He said that voices demanded the bag, which disappeared and when it returned, it was full of cash equivalent to Sh105 million.
The invisible sheikhs then demanded a second bag stashed with 1.5 million on each corner but when Aziz returned to the cave with the bag containing $60,000 (Sh6 million), the sheikhs were not impressed. They reportedly threatened and tortured Aziz, who was warned against going to work and was fined Sh100,000.
Every Thursday, Mohammed demanded Sh80,000 to feed the invisible sheikhs with camel meat. He gave Mohamed the cash directly or took it to the caves himself or through his friend. Aziz also catered for Mohamed's travels from Tanzania and accommodation in Nyali during the entire duration of the rituals in Mombasa.
Aziz promised to reimburse the money in instalments. Hearing is set for Nov 25.