Kenyans blast Rev Natasha for costly rides, security 'show off' during trip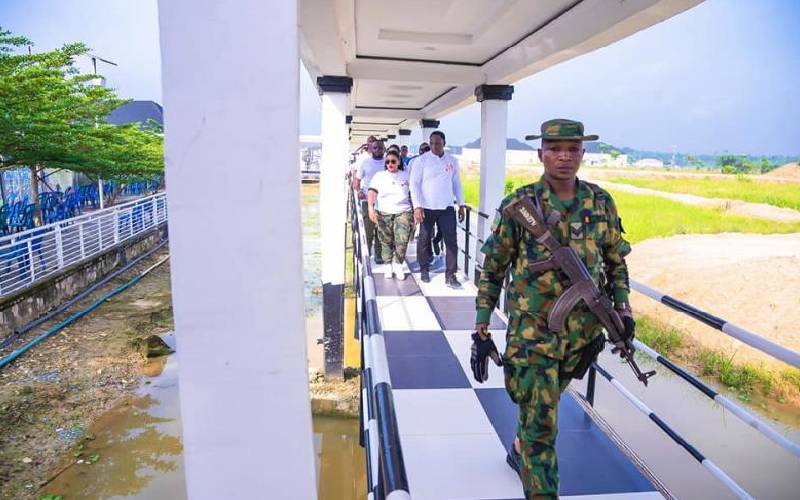 Several Kenyans on social media condemned Reverend Lucy Natasha, the lead preacher of Latter Glory Ministries after she shared photos of herself in Nigeria with a heavy, armed and uniformed security detail.
The preacher, who has been away on a mission in the west African state, with her entourage, has been sharing all the security details and costly rides, including police chase cars.
Some of her local followers have been discussing her security arrangement, with others making comparisons with biblical personalities, as they take a swipe at her hooded and heavily-armed security detail.
Duba Waren quipped: "Too much drama and show off. Reduce the cost incurred in theatrics in Lagos and increase the cost of helping the needy in society especially in Kenya, your motherland."
Warren added: "I may not want to judge you but I know God is very disappointed with your actions. Don't annoy Him further. Let the movie produced in Nigeria be the last one."
Another Kenyan, Lucy Ndegwa, commenting from Nigeria, wanted to know why the preacher loved the word of God but is so much afraid of death, yet the Holy Book advises Christians not to fear death, which just destroys the body and can't touch the soul which belongs to God.
"So, does it mean the ones attending these crusades should also have tight security...these are the reasons why many don't believe in Christianity anymore," she stated.
Take a quick survey and help us improve our website!
Take a survey
The preacher, in an earlier interview with The Nairobian on why she prefers costly rides and sharp-looking men and women said to be her bodyguards, had said that she is not fascinated by lavish cars and explained the 'bodyguards' were not security officers, but "stewards".
"I don't know why people say I have bodyguards. The guys you have been seeing are my spiritual sons and daughters who are part of a protocol team to maintain order," she explained at the time.
WATCH!
Grateful for the many lives impacted through the Oracle Global Tours. You have a glorious future and may God's grace usher you into greater levels of destiny.

Before this month is over may there be an overflow of testimonies in your life.#OracleGlobalTour pic.twitter.com/dZUL8bY7Ce — Rev Lucy Natasha (@RevLucyNatasha) November 18, 2020