The next president must earn his pay - economist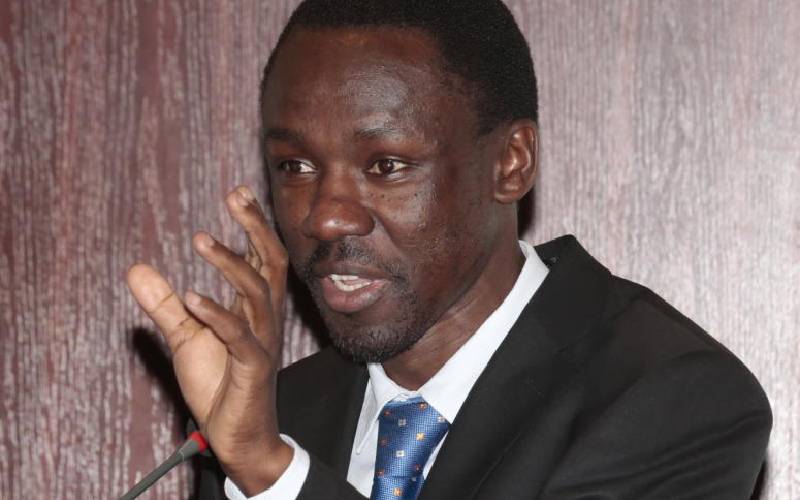 Institute of Economic Affairs boss Kwameh Owino speaks to Esther Diannah about the Covid pandemic and the economy
To what extent has the Covid-19 impacted Kenya's economy?
That's a question best handled when we have more data. Right now, we only have data from the second quarter of the year. We know that it affected about 1.7 million jobs in that same quarter, which is really high. If you put the two together, you realise that the economy has been adversely affected significantly.
Typically, an election year always results in an economic slump. always dips our economy. What will this mean when coupled with Covid-19?
Not every election impacts the economy negatively. We can't speculate on what will happen during elections as they are still far off. But what we can talk of authoritatively is that Covid-19 resulted in 1.7 million job losses. That is a big blow to the economy.
How do we steady the ship before the elections?
I can only comment on what available data this year means. The 2022 elections are still far to warrant any speculation.
What should be the priority of the president after 2022?
Kenya is burdened by a huge debt portfolio, both internationally and locally. Whoever is elected president will have to deal with that headache. The president's main agenda should be to stabilise the economy.
What impact would BBI have on the economy?
I have not read the BBI document, so I wouldn't know what the impact will be. However, I have heard that new political offices have been proposed. I do not think that in itself is a problem. The issue should be the mandate and what goes on in those offices. What we definitely don't need are unnecessary positions filled by people who do not add value. There is nothing wrong for instance in paying the president a Sh5 million salary as long as he or she earns his or her pay. There must be value for money.
Do you see Kenya getting back to normal and the economy growing as before despite Covid?
There have been some relaxation of the Covid restrictions on transport and other sectors. Opening up the economy will herald improvement and growth. Should a vaccine be discovered, then things will go back to normal globally.
Does it make economic sense to borrow money for big infrastructure projects like roads?
The impacts could be both positive and negative. Studies have shown that Africa has an infrastructure deficit. In the case of Kenya, we still have insufficient infrastructure to support economic growth. But our problem is not that we are spending a lot of money on infrastructure development. Our unique problem is that the cost of such investment is often inflated.
Do you think Kenya's position as the region's economic powerhouse is under threat?
Historically Kenya has had a higher income level than neighbouring countries. But countries in the region are now catching up with us. The global average of income is almost $6000 (Sh600,000) and $7000 (Sh700,000) per person. In Kenya, it's about $1800 (Sh180,000), so there is no way we can claim to be an economic powerhouse. We are just a country that's doing better than her neighbours.
But we are not growing at a higher or better rate than other countries in the region
Generally, poorer countries have higher growth rates than higher-income countries because poor countries have more space to apply new technology and knowledge. There are certain decisions that Kenya has made, especially in terms of spending money, including government subsidies and corruption which impact on our growth. Kenya has a serious problem with corruption and waste of money in the public sector, where we see pens that ordinarily go for Sh10, being purchased at ridiculous prices like Sh500.
What's your advice for the youth who aspire to be economists?
If you study economics as a subject to get a job, you will be fulfilled. But you can only be truly fulfilled if you study economics as a method and a way of thinking to help you analyse job and business situations, or learn to create value in one way or another.