Kenyan scientists race to find corona vaccine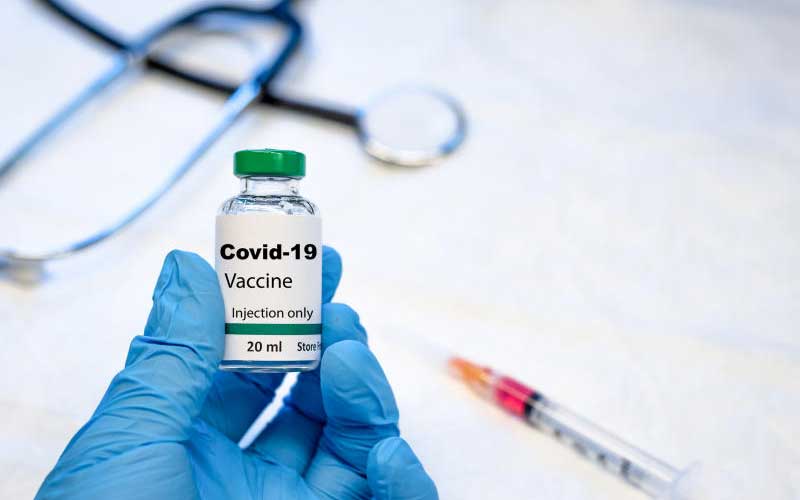 It has been a season of anxiety and a time to learn new routines as Covid-19 continues to redefine life.
The year is coming to an end and the question many are asking is: when and how will the spread of coronavirus stop?
The cycle of infections and lockdowns as countries battle a second wave is taking away the hopes that normalcy will return any time soon.
Hope hangs on the drug trials and vaccines that scientists are trying to develop globally. The vaccines and drugs have been defined by 'almost moments' where researchers get so close to scientific glory, and downswings when hope is shattered because the mysteries around the disease are hard to crack.
Much awaited
Last month, the World Health Organisation (WHO) had bad news about the much-awaited solidarity trial being done in over 30 countries, including Kenya.
"Interim results from the Solidarity Therapeutics Trial indicate that the regimens appeared to have little or no effect on 28-day mortality or the in-hospital course of Covid-19 among hospitalised patients," read a WHO report.
They were testing remdesivir, hydroxychloroquine, lopinavir/ritonavir and interferon as potential corona cures.
Focus has now shifted to finding a vaccine. More than 150 vaccines are at different stages of development concurrently in several countries.
WHO is coordinating global efforts to come up with a vaccine that will deliver 20 billion doses by end of 2021.
The US, with its "Operation Wrap speed", is edging closer to delivering its goal of having more than 300 million vaccines by January 2021.
Closer home, last week, Kemri-Welcome Trust announced that they have started trials for a vaccine called ChAdOx1 nCoV-19. It is being done in Kilifi in collaboration with Oxford University.
So far, 40 frontline workers have been identified as participants, and 360 more will be recruited once the vaccine has been confirmed to be safe.
"Vaccines which work in one population do not necessarily work in all populations. This has been witnessed in the case of vaccines against malaria, rotavirus and Ebola. To ensure Kenyans can benefit from the vaccine if it proves successful, it is important to assess its performance among Kenyan volunteers," Kemri said in a press statement.
The same vaccine is being tried in Brazil, United Kingdom and South Africa. The test will run for 24 months but Kemri says they cannot give a time frame on when they will determine the vaccine as safe.
Kenya is also trying immunity studies and exploring malaria medicines as options.
There are plans to investigate the current first line malaria drug called AL and a new entrant known as Pyramax, at two hospitals in Kisumu County.
Pyramax, manufactured by a south Korean pharmaceutical is a new malaria medicine which is being rolled out in Africa. It has been found effective against Covid-19 in laboratory studies.
Among patients
A study protocol by the Liverpool School of Tropical Medicine, UK, says the two medicines will be investigated among patients co-infected with malaria and Covid-19 to understand their impact. Some 708 patients will be recruited at Jaramogi Oginga Odinga Teaching and Referral Hospital and Kisumu County Referral Hospital and two other hospitals in Burkina Faso.
Locally, the study will be coordinated by Kemri and will also look into the broader question of whether malaria is a risk factor for the development of severe Covid-19.
Already, the Pharmacy and Poisons Board has approved a new study on the experimental use of hydroxychloroquine for the prevention of Covid-19.
The study to be done in Mombasa, Nairobi and Kisumu and Kilifi will recruit up to 1,600 health workers.
The study will be led by Dr Anthony Oliwa Etyang of Kemri, who is also involved in a national study to determine the number of Kenyans who have been exposed to Covid-19 thorough antibody testing.