Cancer reminded me why I wanted to live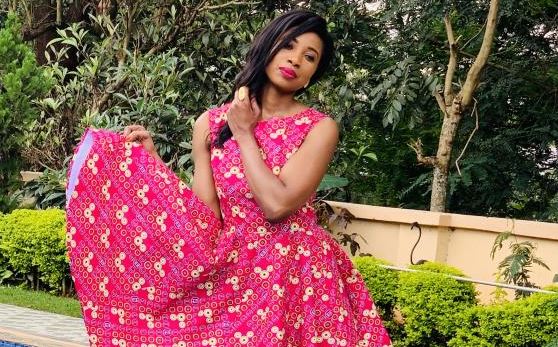 In 1999 a young, tall, beautiful girl made news when she became M-Net's Face of Africa, winning the Kenyan tittle. This win was only the beginning of her modeling career. Bidanya Barassa (pictured), who was the second Kenyan to win this title made a career out of something she did not intend to be.
"My mum convinced me to go to a place called Kelu Modeling School that she had heard of, and since it was after high school, she convinced me to do it because I didn't like computer classes.
"I was admitted to the school because I was about 5'10'' tall. They said I could be a runway model and advised that I wear high heels (three inches) because of my height, and that is how it started," she says.
She started immediately and within a week, she was already getting modeling contracts. But despite her success in the modeling space, Bidanya never thought modeling was a career or something she could do. At least not until she got onto the runway, started traveling around the world and started making money from it.
"I always saw people on TV modeling and I wondered what they were doing. I always thought it was not a career. I started enjoying it later on. Getting (into) M-Net face of Africa was a breakthrough for me as I traveled to the Caribbean and many exotic places.
"What I loved most about it was I didn't have to go to my mum for money because I could now buy my own stuff and books as I loved reading," she says.
Bidanya describes herself as passionate, lover of life, family-oriented, confident, pusher, leader and "multipotentialite".
Battle with cancer
All was going well, then in 2010 she was diagnosed with Stage Two colon cancer. What started as a stomach ache with traces of blood in her stool, ended up as cancer which she battled for about a year.
"I was diagnosed in 2010. I was having stomach aches and there was blood in my stool, so I went to hospital for tests. We did a blood test, an X-ray and an ultra sound but they didn't see much.
"The doctor said we needed to do more tests. We did an endoscopy and a colonoscopy and that's when they found a growth on the left of my colon," she says.
Bidanya remembers waking up from her colonoscopy wondering what the problem was. At the doctor's office, she was told she did not have stomach cancer but had Stage Two colon cancer. She was not surprised as she had called her mum earlier before the doctor's visit and told her that she was certain she had colon cancer.
"Before the final diagnosis, I was driving to my office and I remember thinking everything in my life was going very well. My career was doing fine, my boyfriend was perfect at that time and I thought maybe God was leading me down this path for a reason.
"I was shocked when the doctor confirmed my fears but I was not too surprised. I didn't go through the denial stages, probably because I had already prepared myself mentally for the news by telling myself that I had cancer.
"I booked an appointment with a surgeon on January 3, 2010 and asked what I need to do. I was booked for the surgery and I started my treatment," remembers Bidanya.
After her surgery on January 5, 2010, she believed she was done with her treatment but was advised to start chemotherapy after recovering from the surgery.
"I started chemotherapy after two weeks. This is when I got scared and it hit me that I had cancer. I had read that at Stage Two one doesn't need chemotherapy but the doctor advised that I do it so that we can kill the cancer cells and not have it reoccur after three years or so.
"When I talked to my mum about it, she only had one question: Do I want to die? This had me thinking about all the things I wanted to do and all the plans I had and decided to have the chemotherapy," she says.
After eight weeks in recovery, Bidanya started her chemotherapy, which lasted eight months. She says she prayed to God and told Him about her plans, and told Him that she did not want to lose her life.
"I was afraid that I would lose my hair due to chemotherapy. My biggest fear at that time was dying. I did not want to lose my life.
"After every three weeks, I would go for the chemo treatment and I would be in bed for about five days, get back to work then go back for my treatment in another three weeks.
"It was long and hard. I was nauseated, weak, food tasted like metal and I always had to force myself to eat so that I could recover faster. It was a long journey as chemotherapy is not easy," she says.
After her chemotherapy, Bidanya went for another colonoscopy a year later and found no sign of cancer. Two years after her diagnosis, she went to India to do a pet scan, after which she was declared cancer-free.
"I already knew deep in my heart that I was healed. There is this verse in the Bible that says we are healed by Jesus' stripes and I believed I was healed. The first thing I did after I was healed was pray and just thank God for the gift of life. It had been a long journey," she says.
No more modeling
As the managing director of Top Image Africa, Bidanya has no plans of getting back on the runway.
"People always ask me this but I only did this part-time. I think it has served its purpose. Modeling is tough because you are relying on someone for your looks. It's hard. It's basically you going for auditions and if they like your face, height, hands and smile, you're hired for the job.
"At that time, I was in campus and my goal was to do my undergraduate and masters degrees. I remember once when I was in South Africa, I was asked what would happen to my education if I was selected to go to New York.
"I told them I would transfer my credits and continue with my studies in New York, and they thought I was crazy. My goal has always been to be in the corporate world and run a successful business, so modeling played a purpose because it gave me my confidence.
"My height was an issue for me because I'm 5'10 but now I love my height and I wear heels that are four inches. I can't wear flat shoes anymore unless I am going to the mall or travelling," she says.
When it comes to love, Bidanya blushes and giggles when giving hints that she is in a relationship.
"I'm dating someone, even though I won't give you a lot of information. He is an amazing man and we met in Ivory Coast when I was there for business. That's all I can say," she says laughing.
The former model is currently creating awareness about cancer, giving back to society and managing a modeling company.
She has an awareness programme on living healthy and eating healthy, and encouraging women to get screened for cancer. She runs it every Wednesday on her Instagram account.