Cheat sheet: To leave or to stay, that's the issue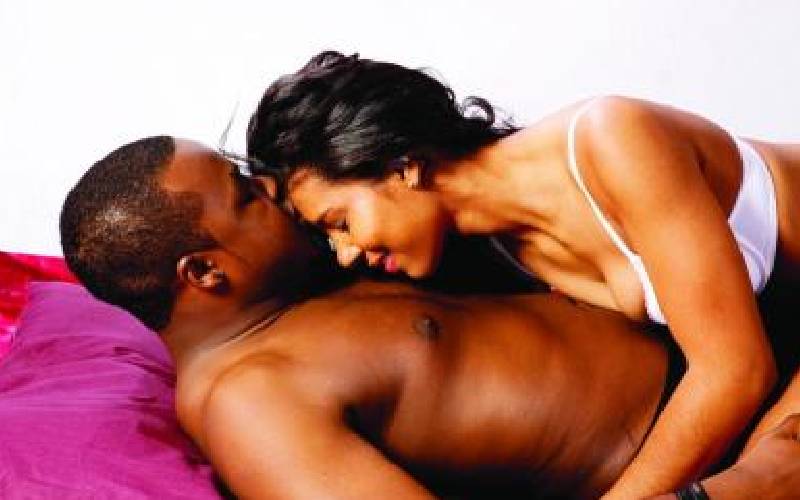 Infidelity is fast becoming the norm in today's relationships.
Like the old adage of the dog biting man not being news, we are quickly becoming desensitised to stories of cheating in marriages and in relationships.
The rise of situationships and entanglements has also seen a change in the social perception of infidelity, in that it's no longer vilified as it once was.
As with every new cheating scandal, the conversation inevitably drifts to why men do it. It seems the prevailing opinion is that it's inevitable.
"I don't agree that men are cheating more today than they were thirty years ago," says Francis Olale. "It's just gotten easier for us to be caught, what with technology and the fact that nobody cares if you do it anymore, so men are bolder. But the fact is, men have always needed a little something on the side."
"I have cheated in practically all the relationships I've been in," the student and aspiring lawyer admit.
"They usually started out really well, and I always thought, maybe this is the woman I finally settle down with. But somewhere down the line, my head would be turned, just like that, no matter how hard I tried. Eventually, I stopped fighting it. I just don't think men are meant to be with one person; it's impossible."
"I have been tempted on so many occasions," says Edwin Mungai, who has been with his current girlfriend since they were both in university 6 years ago.
"Things happen. You go out with friends, or you find yourself in certain company… as a man, the possibility is always there, you just have to be honest with yourself and with your partner about it."
The 27-year-old telemarketer shares everything with his partner as a way of keeping himself honest.
"She has all my passwords… phone, emails, all my social media. It's not that she doesn't trust me, but there's no reason to tempt fate. I haven't given her reason to doubt me or vice versa, but the way we see it, the openness we have gives us peace of mind."
Men are naturally hunters, according to Piet Evert van Altena, a sexologist and counselling psychologist in Nairobi.
"It's built-in," he says. "It's part of their DNA. Even when they have a wife, the urge to, to get somebody else, to have somebody else in their life remains."
"Cheating is usually 80% about sex. But it might also be 20% about things which are missing in their own relationship. The trouble starts when both partners are working full time, and there is certain tiredness when they both come home, and nothing ends up happening."
Counselling psychologist Benjamin Zulu sees cheating as an urge men have to seek out greener pastures.
"Cheating is not always having sex outside. Sometimes it can even be using the same names you use with your partner on others, like calling her sweetheart. Cheating is about crossing the boundaries of exclusivity or faithfulness. It isn't just sex."
"Men cheat for many reasons. Sometimes they're personal; adventure, for example. I tell men that grass is sometimes greener on the other side because it's fake. Often, men don't feel like they're hurting their partner. They can have sex without getting emotionally entangled with the other woman, so they feel like as long as they don't love the other woman it's okay.
This is why women don't cheat on the same level. A woman cheats because she loves the other man. Society excuses polygamy, but it doesn't expect a woman to be bigamous. Our society has always been patriarchal.
If a woman approaches you for sex as a man, you will be hesitant. But men being the initiators, they have the opportunities and they start several relationships this way."
"A woman should never go after the woman who slept with her husband. This is a mistake. The person you have a relationship with, a contract with, a duty of care, is the man. He's the one who went to that other woman. He was not arrested, forced or raped. Don't lash out or beat up another woman because of a man. If you engage in catfights, you lose your self-respect as a woman."
However, Zulu insists that there is no excuse for cheating.
"Cheating is not justifiable. If you want more than one woman, just should announce your intentions and be polygamous."
Another ensuing narrative that has cropped up recently is that of whether the woman should stay or leave in the instance of infidelity.
A common position for most women is that there should be no going back once this happens. Once a cheater, always a cheater, and any woman who condones or takes back her cheating partner is only setting herself up for future disappointment.
Barbara Wanjiku has been ruthless when it comes to cheating in her relationships.
"As soon as I found out, I cut off all contact. I dumped them and informed everyone in my circles what they had done. It shows a lack of respect for a man to sneak around behind your back. For me, there's no conversation afterwards. You cheat, you're gone."
It has not been so simple for Diana Njenga, a mother of two. "I first found out my husband was having an affair when I was pregnant with our firstborn. It went on until I gave birth. Gradually, he stopped trying to hide it. I didn't confront him, assuming it was because I hadn't been able to have sex with him throughout the pregnancy. But even afterwards, he continued to see other women. I have tried everything. I've spoken with his parents, his friends… nothing. He would promise to change, we would be okay for a few months and then he would go back to his women. I can't leave now; we have two children together. He provides a home for us."
While admitting that women do lean towards forgiveness in such situations, counselling psychologist and mental health advocate Faith Mathenge advises women against brushing infidelity off.
She explains: "Women tend to be more forgiving because it's in our nature. Our personality is more understanding, empathetic, so we tend to think about it more. Women look at society, they think about how it's going to look. They think about how hard separation can be, or divorce, they think about the kids. Forgiveness seems an easier option."
"Couples who've gone through this should talk about what happened. Why did it happen? Explore the reasons for it. Communicate. I don't advocate for simply forgiving. There's a psychological aspect to it. You need to at least understand why they did so. This way, you can chart a way forward, figure out how to move on."
Faith attributes this ease of forgiveness, in part, to upbringing and social teaching.
"African women are taught to persevere whatever the situation in the marriage. And we see it as children. Dad cheats, mom doesn't say anything, they stay together. As he grows up, that boy knows that dad cheated and mom still stayed, so he assumes, when he grows up and gets married, even if he cheats, he will be forgiven."
"Leaving is a protest, says Zulu. "You don't have to dissolve your marriage, but that doesn't mean you should tolerate it. You need to step back and analyze. What is important is the attitude of your partner, the offender. It's about their readiness to make amends, how apologetic they are, their willingness to fix the relationship. If you force a marriage just because it is expected of you, people will walk over you, hurt you and take you for granted. But don't force a breakup either."
"Staying in marriage is something we're taught by our parents, telling girls it's their role to uphold their marriage. But the truth is that marriage isn't necessary. You don't need to be married to be successful, you can live without it. Only stay in it if it's worth it. Our parents were subdued. Society has always been patriarchal. Women have come a long way; in asserting their voices and pursuing their own dreams and happiness. Many of our mothers persevered because they were forced to see their marriage as their responsibility, as opposed to joint responsibility. We are slowly abandoning this thinking."
He adds that: "At the end of the day, it's all about the woman's will. A woman with a strong will won't stay in a bad situation. But a weak-willed woman will."
So, is there a way to prevent your man from cheating?
According to Faith, partners should be honest with each other, especially about their shortcomings.
"Talk to your wife. Tell her, this getting boring, can we try this, you know, like, try different things, to revive the romance that was there when they started. Do what you can to rejuvenate and go back to where you started. What used to make you happy. What are the things that you used to do together? Find a way to get your closeness back."