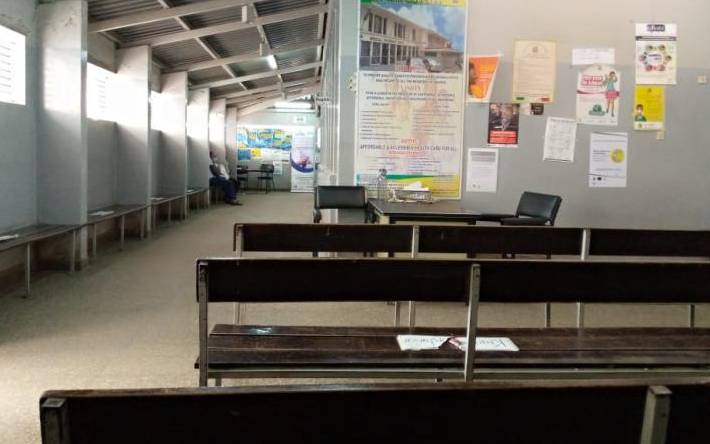 If you happen to develop itchy genitals and urgently need to visit a facility that treats sexually transmitted infections (STIs), you will most likely look for a clinic.
However, you can also look for a casino along River Road in Nairobi. Yes, we asked a hawker along Latema Road about the facility and he promptly directed us.
"Do you know the hospital that treats STIs?" The Standard team posed.
"You mean Casino? Just go down River Road, you will see a signpost showing Special Treatment Centre. You can find it there, it is hidden but just ask around," he said.
The facility was dubbed 'casino' after one around the area closed. Ndumberi Road that leads to the right turn from River Road where the Special Treatment Centre is located, is a 'sin city' of its kind.
This is despite the string of churches in the buildings along the road – House of Judah Ministries, Victors Assembly Church, Healing Revival Centre and Redeemed Gospel Church - booming worship songs while on the staircase on the ground floor, skimpily dressed sex workers parade themselves, some taking alcohol while others puff cigarettes.
"Do not even attempt to take photos of us! We have children and they are on social media too," one of them shouted.
The good news is treatment is free at the Level II facility under Nairobi Metropolitan Services. Someone familiar with the phrase 'my engine has knocked' as the street lingo referring to an STI, would be amused that the casino is right opposite garages.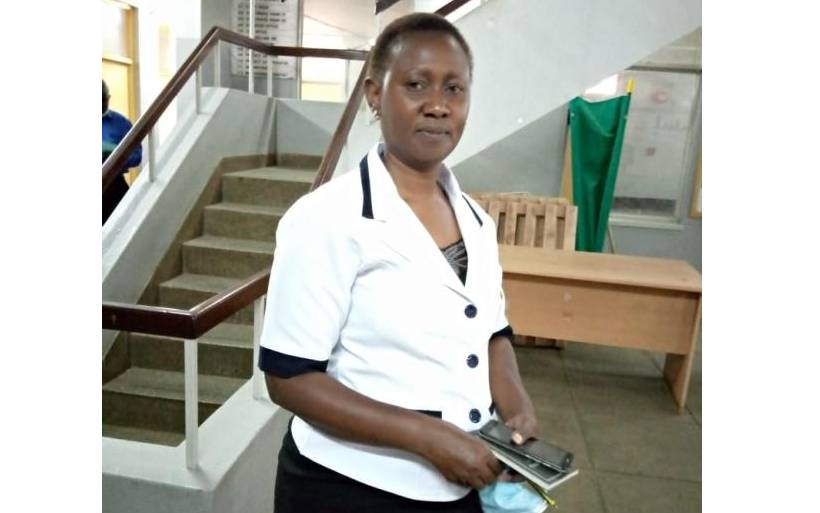 Shed the old tag
Rosemary Muraya, the nurse in charge, explains that the facility, set up in the 1960s to mainly treat STIs, has become a health centre tackling all ailments including skin diseases.
However, the hospital has not shed the old tag hospitali ya kaswende (hospital that treats syphilis). "Of the 3,000 patients we receive in a month, about 30 per cent present with STIs, 60 per cent with skin diseases and the rest general illnesses," says Ms Muraya.
Most patients seeking treatment for STIs are aged between 15 and 49, majority women.
"Men generally have poor health-seeking behaviour. By the time they come they will be in really deep pain," she notes.
Chlamydia, pelvic inflammatory disease, candidiasis (yeast infection), gonorrhoea and syphilis are the common infections the facility handles. The latter two, however, are the common STIs treated at the facility.
"Gonorrhoea is hard to treat as we have witnessed a lot of resistance unlike syphilis," says Muraya. Gonorrhoea has been highlighted by the Centre for Disease Control and Prevention as a public health issue in an update reviewed in March because of resistance.
"The emergence of cephalosporin-resistant gonorrhoea would significantly complicate the ability of providers to treat gonorrhoea successfully since we have few antibiotic options left that are simple, well-studied, well-tolerated and highly effective," reads the update.
In the 90s, Muraya says, the facility started handling skin diseases before HIV and tuberculosis services were incorporated in the early 2000s.
"Given our location, we have a lot of people coming in for Prep. We have 960 ladies now on prep. In a day, we get about 10 patients who walk in for prep. Of the 10, maybe one or two are men," she discloses.
Pre-exposure prophylaxis (prep) is a daily dosage for persons at risk of getting infected with HIV, among them sex workers. The medication prevents the virus from replicating in the body if one is exposed.
However, the clinic does not just give medicine to everyone who requests.
Peninah Sammy, who handles testing and counselling in the facility says while those who pick prep are supposed to be tested every three months, they are reviewed every month when they come back for refills.
"Prescription of prep has to be followed with adherence. There also has to be the reason for you to be put on prep," she says. "If after three months you are tested and you are HIV positive, then we have to discontinue you and put you instead on anti-retroviral treatment (ART) since it means you started prep when you were already exposed to the virus," she adds.
Nickson Apamba, in charge of adherence programme in the hospital, notes they have 1,703 HIV patients on ART.
The facility offers other 13 services, including nutrition, maternal and child health care (which includes antenatal clinics, family planning and cervical cancer screening), voluntary male circumcision, non-communicable disease clinics (hypertension and diabetes), gender-based violence cases (like rape), and harm reduction.
Muraya reveals that harm reduction is a public health intervention targeting drug users to prevent HIV or STIs transmission through injectable substances.
"We are surrounded by drug dens, so we do have peer educators who assist us in harm reduction. We help them by exchanging their syringes so that they don't share," she says.
The additional services are to some extent meant to shed off the association of the facility to STIs. Walking in with a skin infection, however, may still give an impression that one has an STI infection, said Daniel Kutere, a clinician.
"At some stage, syphilis does affect the brain and other organs like the skin," he said.
Eczema, dermatitis, psoriasis and acne are common skin infections treated at the facility.