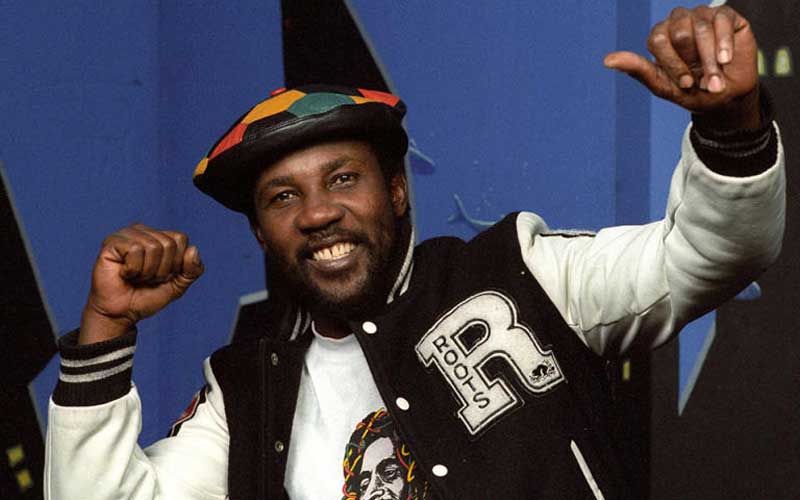 In the Kenyan dancehalls and discotheques in the 80s and 90s, one song (or versions of it) ruled.
Many Kenyans might not be familiar with the name Frederick "Toots" Hibbert, the lead singer and songwriter of Toots and the Maytals, who died 10 days ago aged 77, but they are familiar with the song Bam Bam.
He was admitted at University Hospital of the West Indies in Kingston, Jamaica, and although the cause of death was not revealed, his Facebook account confirmed on August 31 that Hibbert was tested for coronavirus in the last two weeks and placed in intensive care unit.
Depending on who you ask about the song Bam Bam, there will be three answers - Sister Nancy, Chaka Demus and Pliers or Toots and Maytals even Yellow Man.
The unanimous verdict, however, will be that the song was a massive success.
Written and recorded in 1966 by the Maytals, Bam Bam is an era and genre-defining song.
The song spawned a generation of dancehall and reggae singers such as Sister Nancy, Chaka Demus and Pliers, whose covers of the song catapulted them to stardom. The foundation of Sister Nancy's 1982 hit has crossed genres and found itself in hip-hop and R&B, house, EDM, and even music from Africa.
Sister Nancy's 1982 song of the same name featured Bam Bam's chorus and was a huge success, cementing Sister Nancy as one of the dancehall legends.
Chaka Demus and Pliers take on Bam Bam was an instant hit worldwide and gave the song second life and heavy rotation in radio stations across the globe.
To Kenyans who couldn't grasp the patois lyrics, what a bam bam simply became what a bamba.
DS Njoroge, a Kenyan music promoter, says it had the kind of popularities that bar owners detested.
"You wanted to sell beer, and when the song played everyone would get on the dancefloor and you would not sell anything.
"The owner of the bar would be angry because people are not drinking, everybody would be on their feet," Njoroge said.
In Africa, Tiwa Savage sampled the hook in her Girlie O remix and even lesser-known Nigerian artistes such as Ketchup who made a splash in the music industry with Pam Pam which included samples of the song.
The Maytals won Jamaica's National Popular Song Contest in 1966 with Bam Bam.
The theme of Bam Bam is about a righteous man, who, if provoked, will not hesitate to defend himself.
Njoroge, who ran the hugely popular DS Club at the Nairobi Showground, says there is music that transcends the artiste.
"Bam Bam is one of those songs," he says. "You will know the song, maybe several versions of it, even if you cannot tell who recorded it."
Catherine Ndonye, the presenter of the Sundowner show on KBC radio had praise for the latter versions of the song, but still had adulation for the original version.
"They did justice to the song and it became a massive hit. The original song had a unique sound.
It was honest. When they were doing that song, they were simply expressing themselves," she said.
Number 9 matatus
"We would be standing in a Number 9 matatu going to Eastleigh, it was uncomfortable but some of the discomforts of standing and pushing against each other were taken away by the music. Bam Bam was a massive hit."
Hibbert, who won the 2005 Grammy for Best Reggae album for True Love, died a few weeks after releasing Got To Be Tough, his latest album in a decade.