We are yet to reap full gains of supreme law, experts say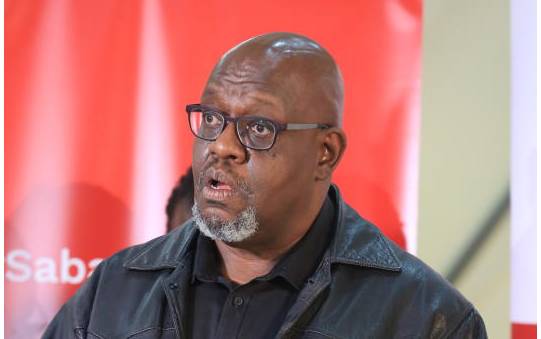 Experts say Kenyans still have a long way to go to fully actualise the Constitution, 10 years after it was promulgated.
In a webinar hosted by Strathmore Business School and the International Court of Justice to mark the Constitution's 10th anniversary, experts said while Kenya has made significant progress, there is still much more to be done.
Christine Nkonge, executive director of Katiba Institute, said there has been the partial implementation of the Constitution.
"We still have a long way to go and a lot of work to do. We need full implementation of the 2010 Constitution before any meaningful changes are made," Nkonge said.
John Githongo (pictured above), the Inuka Kenya Trust CEO, said over the past few years, "we have had the most corrupt regimes in Kenya" and these have come even after the passing of the Constitution which was meant to check corruption among other social ills.
"The Kenyan Constitution has not failed Kenyans, our leaders have. Corruption in devolved units is still a transformative effect," Githongo said.
Former Chief Justice Willy Mutunga noted that the political class cannot be trusted to actualise the Constitution.
"We cannot trust the political class. What we see from it is the subversion of the Constitution," Mutunga said.
It is during this webinar that Mutunga launched an edition of his book titled Constitutional Making from the Middle, which is mostly about the Constitution, civil society and transition politics in Kenya between 1992 and 1997. It was first published in the 90s.
Prof Yash Ghai, who was part of the webinar, said the book gave him great insight of what was going on and what the people wanted
In an interview with KTN News five days ago, Ghai said people still have reason to be proud of the Constitution.
But he added that the Constitution has not made any difference for ordinary people and the economy, noting that the living standards have not improved under this Constitution.
He said there is very little respect for the Constitution by the government as top officials are doing things that are completely inconsistent with its values and definition.
"There is a lot of corruption, especially among politicians and business people. The situation we are in shows a weakening of the life standards, say of 60 per cent of the people, from the time the Constitution was promulgated," he said.
Though it is not perfect, he said its implementation would do Kenyans a great deal of good, especially poor people, women and minorities who have been discriminated against.
"This Constitution is well-drafted, written in a way that anyone would be able to understand, giving directions on what has to be done to achieve certain values," Ghai said.