The Sh6 billion deal that separated Naivas from the limping retail crowd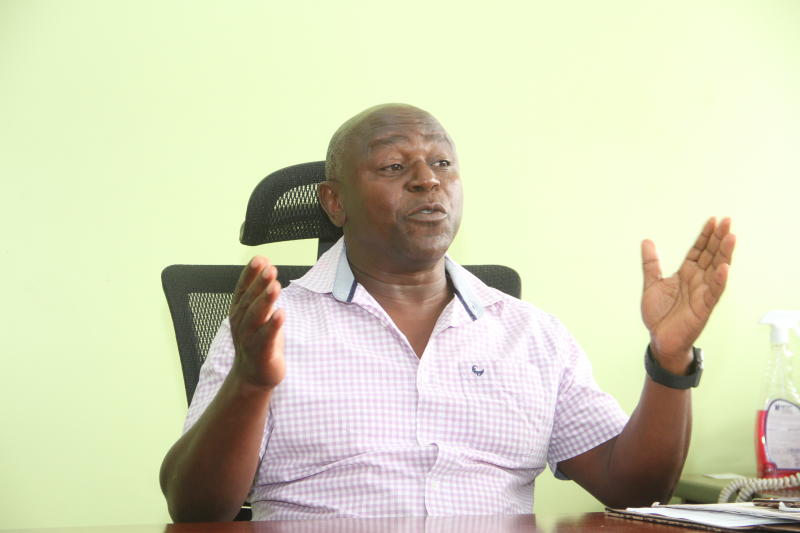 If you had told David Mukuha and his late brother Simon Gashwe three decades ago they would one day run a multi-billion-shilling retail business, they would probably have laughed it off and termed the prophecy as being beyond their wildest dreams.
The dream may have ended for Gashwe when he passed on in August last year, but alongside his brother, he had lived long enough to see Naivas Supermarkets become the biggest retail chain in the country in just over a year.
Thirty years on, the story of Naivas is one of raw ambition and lessons drawn from the costly mistakes of its predecessors, one of whom gifted the two brothers their first shop.
Armed with just Sh200,000 cash capital, Mukuha and the late Gashwe grew a nondescript Rongai shop in Nakuru County a 100,000-fold to become a supermarket chain now valued at Sh20 billion.
This in the face of the collapse of erstwhile retail giants such as Nakumatt, Uchumi, Ukwala and the recent unravelling of Tuskys, which has earned the country the ignominious tag of being a retailers' graveyard.
But what has kept Naivas afloat when all others seem to be crumbling?
Mr Mukuha, says they have been taking notes and implementing reforms to avoid the route to failure.
In an exclusive interview with the Financial Standard, he said selling a 30 per cent minority stake to a consortium of investors last year and raising Sh6 billion capital was one of the best business decisions they ever took. But he is quick to point out that it was not an easy decision all the same.
He said what helped him make the decision was the credibility of the partners and their diverse range of investments, including retail. Private Equity fund Amethis became the first external investor into Naivas alongside its partners DEG, MCB Equity Fund and International Finance Corporation (IFC), a member of the World Bank Group.
The French firm has other investments in Africa, including in banking, manufacturing and logistics.
Mukuha said enlisting outsiders has beefed up governance, accountability and brought in much-needed professionalism that was lacking in the hitherto family-run supermarket chain.
"We never went to school to study how to run supermarkets. We have been learning on the job. It reaches a point where you can't see the other picture clearly on where you're headed, for that we had to get people who have been in it for ages," he explained.
This, he said, is the major difference between Naivas and the collapsed retailers.
Mukuha observed that some of Naivas' predecessors, especially the family-owned ones lacked proper governance, something borne out of the ignorance of their owners.
"The pioneers of this market when they started thought they knew everything and messed themselves up because they didn't have the right guidelines," he said. Naivas recently opened its 65th branch, reaching the floor space area where no other Kenyan retailer has managed to exceed. Nakumatt's tragic end was at 65 branches and Tusky's woes started unravelling this year when it neared this feat.
For the title of Kenya's retail king, it has been a game of musical chairs among Nakumatt, Tuskys and Naivas – all family-owned and share humble roots having helped each other set up shop in Nakuru County.
The late founder of Tuskys Joram Kamau is the uncle of the two Naivas brothers.
The story began with Nakumatt helping Mr Kamau set up a shop in Rongai and later lured him to Nairobi to enjoy the huge market share that now limping Uchumi had been enjoying alone.
And when Tuskys moved to Nairobi's Central Business District (CBD), the late Kamau left the Rongai branch to the Naivas brothers as a parting gift.
"We are first cousins with Tuskys' owners. It was then called Gitwe General Stores, and when they moved to Nairobi, my uncle decided that we could take over the Rongai branch," explained Mukuha on the special relationship between the two supermarkets.
By the late 1990s, Naivas had opened a shop in Elburgon and Naivasha where it got its current name from.
In 2001, Naivas took on the big boys after opening its first Nairobi branch along Ronald Ngala Street.
Now Naivas has overtaken the cousin's business-- Tuskys, which owes suppliers Sh6.2 billion and is actively searching for a strategic investor to inject cash or risk going the Nakumatt and Uchumi way.
Naivas is highly liquid since ceding the minority stake and has since embarked on aggressive expansion.
Last year, the retailer forked out Sh422.5 million for the assets of six Nakumatt branches.
Nakumatt was liquidated earlier this year, going down with Sh38 billion in debt.
Naivas outbid Tuskys, Chandarana and Quickmart by over three times to snap up what were some of the best performing Nakumatt branches. The aggressive expansion by local supermarkets, among other factors, has been blamed as their biggest undoing.
Being a low-margin business, supermarkets open more branches in a debt-fuelled craze to move volumes.
Mukuha said now every branch that does not perform within two years is shut.
"If you've 10 branches that are not performing, then you'll be eating profits from other branches," he said, adding that Naivas has closed three non-performing branches in the last three years.
The entry of the new investors has also helped, especially by insisting on the need for intensive feasibility studies be carried out as a basis for expansion. Mukuha admitted that being one of the founders, no one could keep him in check before and at times made business decisions on a whim.
He now works on a strict budget that he can't exceed unless approved by the board.
"Before I didn't have to report to anyone, but right now checks and balances are there to make sure any move we make is well calculated," explained Mukuha.
He said the retailer, which employs 6,700 employees across the country, is not in a rush to expand regionally as there is still a big underserved market in Kenya. "We still have a big market in this country. We don't want to rush like others have done without good controls and governance."
Mukuha had co-founded Naivas together with his late brother Gashwe and then brought in their father and two sisters onboard.
He admits that running the expansive business had started taking a toll on him after his brother passed away, but the new investors have since eased the workload.
"For me to be able to control everything that we're doing is very difficult," said Mukuha.
Sibling rivalry has also been a major blot on Kenyan retailers. Tuskys has particularly grappled with this, with the family only recently closing ranks to save the business from collapse.
Naivas has not been spared either. Mukuha said it has taken over a decade to professionalise the business.
Separation of family and the management of the business is a key factor for consideration for any strategic investor before investing into a family-owned business.
A few years back, the Naivas family was ready to sell a majority stake of 51 per cent to South African retail chain Massmart, but reports of infighting are said to have made the investor develop cold feet.
According to Mukuha, the process has taught the family about the importance of strengthening governance.
He further said Massmart didn't offer the right amount of money and had they taken up the deal, it would have been a bad decision as the right structures had not been put in place yet.
"There were so many things that we were doing in a jua kali (informally) manner," he reckoned, adding that when the new investors came along, they had addressed these issues.
Mukuha also pointed out that honesty is crucial in running family businesses and splits are usually caused by each member pushing their interest.
Complications mainly arise from succession modalities, especially after children join the business, adds Mr Mukuha.
"Things get tricky when children start getting into the business, with each of the family members seeking their child to lead the company; that's where problems start."
Reflecting on the 30-year journey to the top of Kenya's retail food chain, Mukuha said it has been a worthy cause built on toil and sheer dedication.
Over this period, he said, he went on leave only once in 2016 when the business started attracting potential investors.
"There were times even when my children almost forget me. I was coming to work even on my off days," he said.
Asked about some of the most salient challenges in growing the business, Mukuha said establishing the trust of suppliers at the beginning was "very difficult."
"Nobody could have given you credit... it was very hard for us to grow, but we slowly started making our name and suppliers got confident with us, and up to today we've never messed up that relationship," he said. Private equity funds usually have a time frame of five years to recoup their money, but the coronavirus pandemic has thrown a spanner into the works.
But Mukuha is not worried that they could leave prematurely. And on what is ailing the sector as a whole, he said misappropriation of funds and pilferage by employees are some of the key challenges.
Mukuha said there are shoplifting rackets across the country, with Naivas reporting such cases almost daily.
The retail sector has been one of the hardest hit by the Covid-19 pandemic, with footfall to shopping centres falling as disposable incomes significantly drop.
"Everyday sales are going down," said Mukuha, adding that online sales are, however, picking up slowly.