Barely-there dental braces that get the work done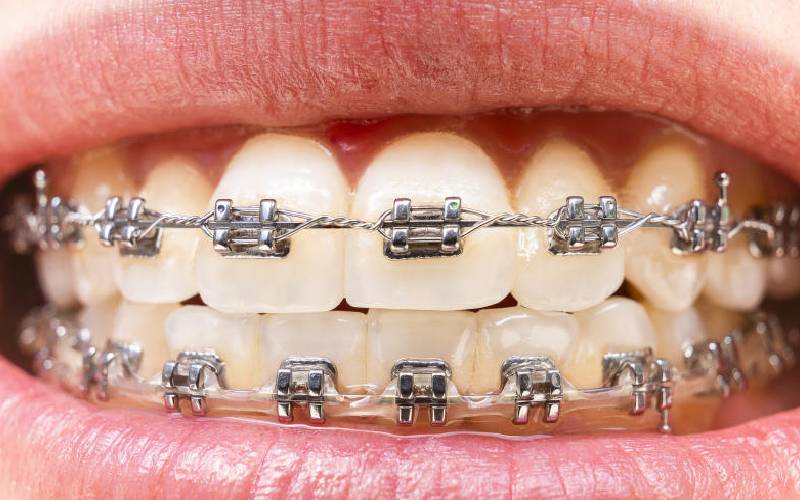 The first impression you make on people will often be with a smile, and no one was more aware of his teeth than Tom Oloo, a marketing executive in a leading city tech firm. His job ensured that he was always face to face with people, and he was admittedly self-conscious about his teeth. They were crooked and he had what is often described as a toothy smile. The ladies thought it was cute, but Tom would rather have had straight teeth.
"I turned 25 last year in October, and I could finally afford braces. So I decided to get myself some braces. And I was impressed by the available options compared to what I had first seen in 2017."
Dental braces are used to correct bite-related problems caused by jaw or teeth misalignment. Orthodontists prescribe them to people with overcrowded teeth or too much space between teeth. The wire-like devices straighten teeth by exerting steady pressure on them. Almost 80 per cent of all braces worn today are used to align the teeth of people under the age of 18. The traditional braces can be sighted from afar. Grids of silver against the white of the teeth, and that alone has deterred many adults from seeking the dental fix.
And when Tom was considering his options, he didn't want the braces to be obvious, considering that he would wear them every day for a couple of years. Besides this, the conventional metal braces have other demerits like feeling heavy and being uncomfortable to wear.
Regardless, they are the most common choice for children and young teenagers who want their teeth aligned well. It takes two to four years for braces to straighten teeth, with the process taking longer in adults.
Thanks to modern materials and technologies, there are now various options for those like Tom who want to fix their teeth, but not suffer the little inconveniences that come with that.
1. The nearly invisible option
Also known as clear braces, ceramic braces are a perfect fit for people, especially adults who want discretion. Ceramic braces are barely noticeable because they are clear or can be colour-matched to your natural teeth, making them difficult to notice at a distance. They are also less painful to your gums and cheeks compared to metal braces.
2. The seamless option
Unlike conventional braces that use rubber bands or elastic rings to hold the orthodontic wire to the bracket, self-ligating braces use a permanently installed moveable component to entrap the wire. The braces are attached to the teeth and a metal door on the bracket holds the arch wire freely into place, helping to move teeth naturally as they are straightened. Also known as damon braces, they are comfortable, more hygienic and discreet. They also eliminate the need of frequent visits for adjustments.
3. Totally invisible braces
Also known as lingual braces, incognito braces are hidden behind your teeth making them invisible even when you smile. This makes them the best pick for people who are concerned about their appearance. They are highly customised, with brackets designed to take the shape of your teeth and the wires made to custom-fit your mouth. They are more comfortable than traditional braces and will give you a better smile, albeit at an extra cost. You also never have to worry about remembering to insert or remove them while eating and drinking.