Being 'Uhuru' is costly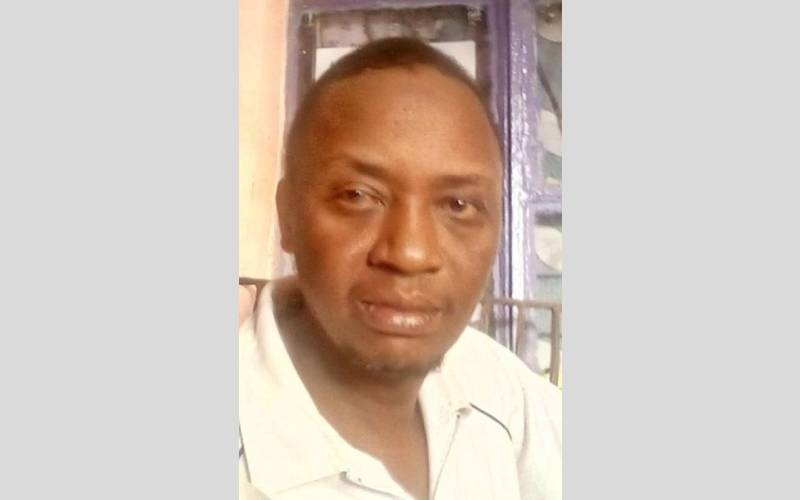 Michael Gitonga Njogo (pictured) was little known beyond his immediate circle, until his 'lifetime secret' went public days ago.
The moment he appeared on a local TV station, his striking resemblance to President Uhuru Kenyatta — from his eyes, body gestures, complexion, height to his deep voice — elicited wild public debate.
His story spread like a bush fire, to the extent that people who meet him within Umoja where he resides, jokingly request him to 'lift' the latest directive that all bars should be closed for one month so as to curb the spread of coronavirus.
Nicknamed 'Uhunye' in the hood, the father of three has always gone about his business unperturbed by the striking resemblance to the son of Gatundu - until that TV interview catapulted him the public limelight and unexpected fame.
"Before the coronavirus, I was busy doing my own things, even though people would make remarks about my resemblance to President Uhuru. But things took a sudden turn when I visited a gym where a friend took my photo and shared it on social media," Njogo said.
His close friend and gym instructor, Joe Matheri who took and shared that photo, has now turned into his 'personal assistant,' since most of the callers have to reach 'Uhunye' through him.
Uhunye, however, complains that the fame is depleting his pockets since many people he bumps into assume he is loaded like his look-alike.
I am forced to stay indoors most of the time, because people in the hood ask for handouts when they see me. When I have money and leave the house, I end up spending between Sh800 and Sh1,000 entertaining people!" he chuckles.
Njogo was born in Nakuru's Kiambogo area, where he says his parents were both police officers, and that his mother, who has long passed on, once served in Gatundu.
"I cannot say much about them because my mother died when I was in Class Eight, and my father had passed on a year earlier.
"From then on, my sister and I were forced to start hustling to take care of our younger siblings. I have done mjengo and other odd jobs to survive. I am not a softie as people would imagine," he says.
The policewoman's son says he has been doing small businesses in Nairobi for the past four years. These include buying and selling of potatoes.
"I also had a club, but when the pandemic hit the country, everything went south. That is why I decided to start hitting the gym instead of gaining weight in the house. This thing has really messed us up. Everyone is suffering," Njogo laments.
Unlike Uhuru , Njogo says he has never had interest in politics.
Matheri, his gym instructor friend is pissed off at people he calls "scavengers".
"We have realised that some people who come to see Uhunye are just scavengers who want to make money from his resemblance to Uhuru. This is unfortunate," he says.