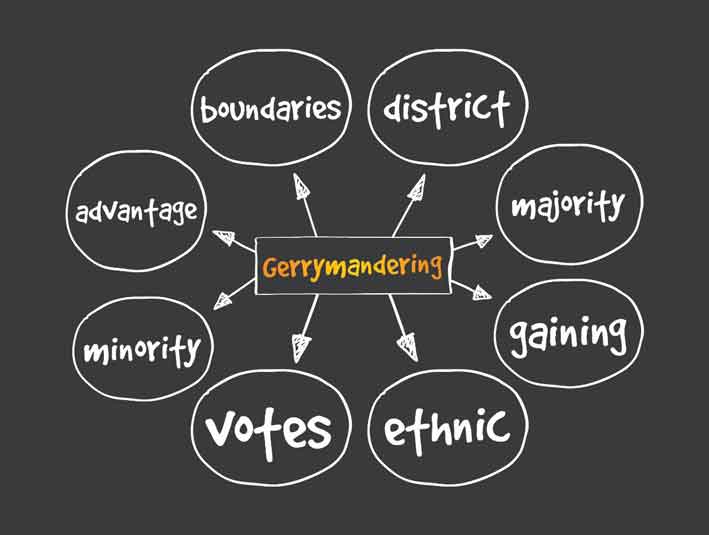 Why is that we say...?
Today we look at some political words and their origins.
Filibustering
Very common in American political journalism but what are its roots?
It is a political procedure where one or more members of Senate or The Congress deliberately prolong debate on proposed legislation to delay or entirely prevent voting on it when they are not sure of winning.
It is right to say, some of them have been filibustering on the issue, by speaking unnecessarily for a long time or rising frivolous points of order.
But where was the word used first?
The word filibuster originates from "filibote", a Spanish word translated to English to mean "fly-boat", a small, swift sailing-vessel with a large mainsail, which enabled sea robbers to pursue merchant ships in the open seas and escape when pursued.
Initially, the word applied to pirates infesting the Spanish American coasts, but around 1850 it entered the American political slang with the meaning "to delay legislation, or sometimes, referred to "talking a bill to death" or "talking out a bill".
Since the Roman Senate had a rule requiring all business to conclude by dusk a senator called Cato the Younger employed long-winded speeches to delay a vote.
Gerrymandering
It is a practice intended to cause an unfair political advantage for a particular party or group, by manipulating voter district/county/constituency boundaries.
The verb gerrymander originated from a Massachusetts governor by the name Eldbridge Gerry. The term was applied in reaction to a redrawing of Massachusetts state senate election districts under the Governor.
In 1812, Gerry signed a bill that re-mapped Massachusetts to benefit his Democratic-Republican Party.
When mapped, one of the contorted districts in the Boston area was said to resemble the shape of a mythological salamander.
Thus gerrymander is a portmanteau (a word blending the sounds and combining the meanings of two others for example, brunch i.e breakfast combined with lunch for) of the name Gerry and the last part of salamander, that is, Gerry+Mander.
Although the author of the term gerrymander may never be definitively established, historians widely believe that the Federalist newspaper editors Nathan Hale, and Benjamin and John Russell coined the term.
Gerrymandering soon began to be used to describe not only the original Massachusetts mischief but also other cases manipulating constituency borders for partisan gain in other states.
According to the Oxford English Dictionary, the word's acceptance was marked by its publication in a dictionary (1848) and an encyclopedia (1868).
Gerrymandering has since been extended with others joining it to mean something according to their specific context, to tie the "-mander" suffix to a particular politician or group.
Quisling
It means a traitor.
Quisling originates in Norway, which is used in Scandinavian languages and English for a person who collaborates with an enemy occupying force.
For instance, the term is used to refer to people who, in efforts to get into power, form alliances with enemies, either political or otherwise for personal interests.
The word comes from the surname of the Norwegian war-time leader Vidkun Quisling, who headed a domestic Nazi collaborationist regime during World War II.
The first recorded use of the term was by Norwegian Labour Party politician Oscar Torp in a January 1933 newspaper interview, where he used it as a general term for followers of Vidkun Quisling.
Quisling was at this point in the process of establishing the Nasjonal Samling (National Unity) party, a fascist party modeled on the German Nazi Party.
The use of the name as a term for collaborators or traitors in general probably came about upon Quisling's unsuccessful 1940 coup d'état, when he attempted to seize power and make Norway cease resisting the invading Germans.
The term was widely introduced to an English-speaking audience by the British newspaper The Times. It published an editorial on April 19, 1940, titled "Quislings everywhere", in which it was asserted that "To writers, the word Quisling is a gift from the gods. If they had been ordered to invent a new word for traitor.