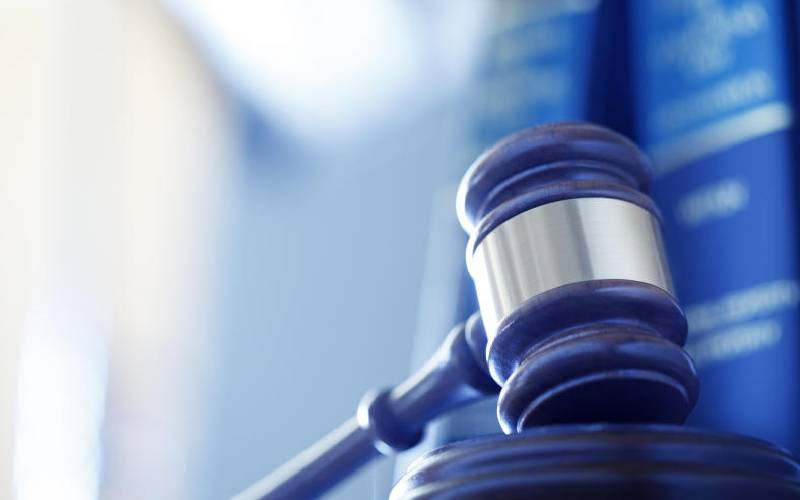 Women in the Keiyo community should not inherit land, this is according to a lawyer in the late MP William Murgor's property case.
This came as Francis Murgor, the late MP's son, defended the decision to exclude some of his sisters in the distribution of their late father's estate, saying a will produced by his brother James Murgor, the Keiyo North MP, was not forged.
Francis was responding to a suit filed by his sister Enid Cheptanui and other siblings, who claim they were sidelined in the sharing of the property.
But lawyer Morgan Omusundi argued that it was a norm to only share the property among the male children while the girls are expected to get married and leave their parents' home.
Francis told Justice Hellen Omondi, sitting in Eldoret, that the brothers allocated their sisters two acres of land each as part of the distribution of their father's wealth on condition that they should not build on it or sell to outsiders but only carry out farming activities.
Cheptanui and the other siblings have accused the MP of apportioning himself 70 acres of prime agricultural land in Kapkoi village, Keiyo North, worth Sh56 million. They termed the will as a forged document, and that it favoured children of one widow.
But Francis, who is the family's property administrator, defended the MP. "James was allocated the property he owns by our late father. He is our eldest brother and was gifted the Kapkoi farm," he said.
Lawyer Philip Murgor, representing a section of family challenging the property distribution, informed the court that the purported will had been forged to deny other siblings their right share of the property.
The hearing of the case will continue on November 29.