With increased morgue bills, Covid-19 adds more pain to the bereaved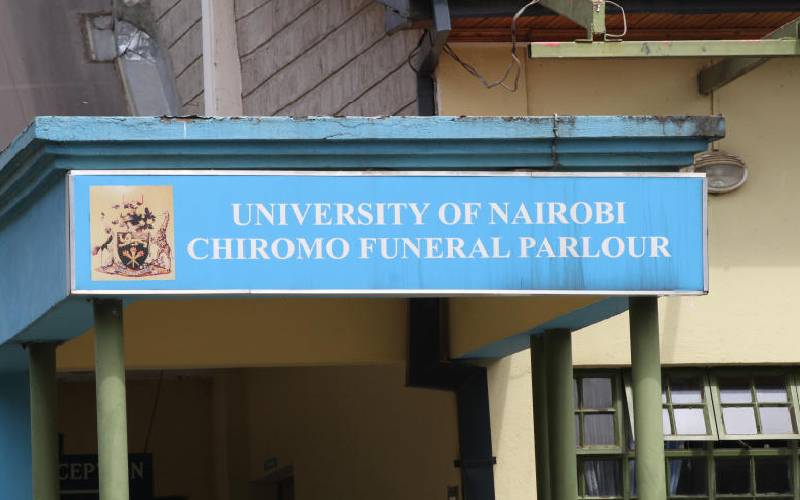 Families of those who have died of Covid-19 have been forced to dig deeper into their pockets for mortuary expenses after funeral homes increased body storage charges.
Apart from paying for regular charges, the families are required to pay additional fees for fumigation and disinfection due to the contagious nature of the disease.
Montezuma Monalisa Funeral Home in Nairobi, for instance, ordinarily charges Sh2,000 per day, Sh8,000 for treatment and Sh2,500 for dressing to keep a body.
But with Covid-19, this amount sometimes increases tenfold due to the care that needs to be taken when handling an infected body in line with Ministry of Health guidelines.
At Montezuma, there is a standard charge of Sh15,000, in addition to fumigation, disinfection and other coronavirus-related charges.
Fumigation and disinfection cost Sh35,000 while personal protective equipment (PPE) costs Sh8,000 each (PPE in this case for Montezuma means the overall).
A family will pay extra depending on the number of overalls used by the attendant.
The mortuary also requires one to pay for two body bags at the cost of Sh10,000
At Chiromo Funeral Parlour, it costs Sh12,500 to preserve a body for upto 14 days.
But if it is a Covid-19 case, one is required to pay an additional Sh22,500.
"This is for the PPEs," said staff at Chiromo.
At Kenyatta University Funeral Home, one will pay Sh10,000 for the first 10 days, then Sh1,000 per day thereafter.
In the case of Covid-19, the funeral home only requires relatives to present the body in two body bags.
"There are no extra costs," said a staff at the funeral home.
During a recent briefing, Health Director General Dr Patrick Amoth said PPEs take up 80 per cent of the charges in treatment of Covid-19.
"This is because PPEs are used only once then disposed of," Amoth said.
It is the guidelines on handling bodies infected with coronavirus that have pushed funeral homes to increase the charges.